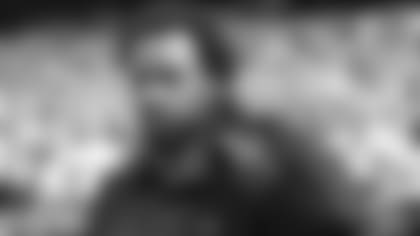 Life on the road in the NFL is certainly an eye-opening experience. Different stadiums, different cities and different weather conditions are just some of the things that make it so hectic. KNBR radio host and 49ers sideline reporter Rod Brooks has been through it all, making him an expert on the subject. After each road game this season, Brooks will fill 49ers fans in on what his life on the road is really like in his "On the Road with Rod," column exclusively on 49ers.com.**If you look back at the season opener against Seattle, the game actually started out pretty well. In fact, I don't think it could have started better than it did with Nate Clements' pick on the opening play. You went from a loud crowd to all of a sudden, dead silence.
And for a team on the road, that's your favorite sound: silence. To have the quiet crowd right from the beginning, you could tell guys were like, "OK. Wow. This is going to happen."
But I think the guys got a false sense of security at that point and they thought it was going to be that easy all day. Even when the offense scored that first field goal, they probably thought that since they drove down to the goal line so easily they could do it again and get a touchdown the next time.
I think what comes out of that, it is a big, big lesson.
As defensive line coach Jim Tomsula told me before the game, "They're NFL players on the other sideline too. Some people might look at them with all the personnel and player turnover and think they're not very good, but that's an NFL team with NFL players."
So the lesson taken from this game is, No. 1, you have to be on your game no matter what. Secondly, you have to be wary of every opponent. Just because you might have more talent, just because you have had a successful preseason, just because they might not be the same Seahawks team you've seen over the last few years, those guys are still professionals.
It's hard to find positives from a game like that, but I did think the 49ers rookie offensive linemen showed they will be really good going forward. There are plenty of instances where young offensive linemen go in and they don't realize the stage is that big, the light is that bright and the fire is that hot. But these guys did a good job of handling the pressure.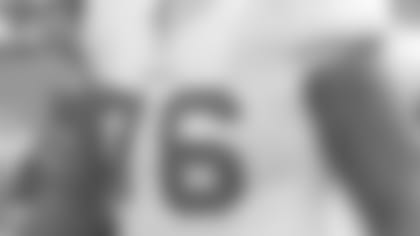 With Mike Iupati, his name never got called so he did his job. With Anthony Davis, it wasn't perfect, but it wasn't too bad. Even though he had a couple of false starts, there were a couple of times he got out of his stance, I thought, because of encroachment by the Seahawks. So for him it was a learning experience – a trial by fire. And if you can go up to Seattle and survive that crowd noise, you can survive almost anything. I didn't think those guys got too overwhelmed by the situation.
As far as the whole offensive line is concerned, there's really nowhere to go but up. The run blocking could have been better, the pass protection could have been better. There seemed to be some frustration because everything could have been better. Everybody wants the running backs to have holes to run through and for Alex Smith to stay clean and upright. Those two things didn't happen enough.
And you can't talk about a trip to Seattle without talking about the crowd noise. It's loud in that stadium; there is just no other way to describe it. Whoever designed that stadium, they knew what they were doing because acoustically, it really holds in noise. If you've ever been there, you realize that it's not a completely open-roofed stadium. The stands have an overhang so every seat, from the guy in the first row all the way up to the top, they're covered. So while the field of play is uncovered, the stadium still holds sound really well. It's just a loud place to be.
And you know the Seahawks fans understand that advantage and utilize it. It makes them feel like they're in the game because they can affect the opponent's offense to some degree.
But there are ways to quiet them sown. Like I said, at the beginning it was loud until Clements' interception – then it got quiet. If the 49ers could have carried that momentum and played well throughout the game, I don't think the crowd would have been as much of a factor.
Aside from the game I had a really good time in Seattle. It's a shorter trip than most, and I went to dinner with Ted Robinson, our producer and our engineer on Saturday night. We took it easy because it was a school night, we didn't do too much.
One thing I noticed is that there were a lot of 49ers fans who came up for the game – a lot of people in 49ers jerseys, 49ers t-shirts and 49ers hats. Seattle is a great city in itself, but it's also a great road city for 49ers fans because it's so close.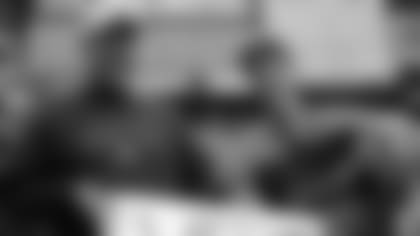 Just to see so much red and gold in Seattle was pretty impressive. And then when the game started, it seemed like the 49ers fans had some of the best seats in the house. I'm amazed that so many people were able to get tickets in general because the people of Seattle love their team, but to get the best seats in the place is great.
That's good initiative right there.
So this season all three of us radio guys, Ted, Gary and myself, all have columns on 49ers.com. I'm probably going to have to say Ted's is the best because he's the most talented. When I grow up I want to be like Ted. Gary's probably has the most muscle and mine has the most flare.
Thanks for reading my column. I'll check back in with 49ers.com after the team travels to Kansas City for a Sept. 26 match up with the Chiefs.