DeSean Jackson is a name that should resonate in the Bay Area as the Cal receiver has made his presence known with his electrifying playmaking ability. Over the last three years, Jackson racked up 29 touchdowns in 36 games for the Bears, finding the end zone as a receiver, punt returner and even as a runner out of the backfield.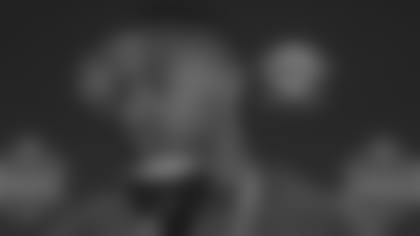 Facts with Jackson
In the Family: Older brother Byron played for the KC Chiefs in '92 and '93, serving as motivation for then 7-year old DeSean to dream big.
What he learned from Jerry Rice: It's hard to pinpoint but he's talked to be me about on the field, off the field, how to be a man, how to put in the work, getting in the film room, time management, just everything. I've tried to pick his brain the best I can and I'm very fortunate to have him helping me out."
Best Advice from Jerry: "He always tells me that he didn't have the kind of speed that I do and that I need to use it to get away from the big dudes and extend my career."
Continuing a Legacy: Jackson attended Long Beach Poly H.S, which he boasts is the number one high school in the nation for players going on to the NFL. "We always had the big name players, a lot of wins and when I got there and saw so many all-stars and all-Americans, it opens your eyes and makes you want to be great too one day."
Goals: Promises that he will graduate, saying "I have to. My mom is going to kill me if I don't. She doesn't play with school."

"I think I have big play ability," said Jackson. "I think I'm an exciting player and I get the team, the crowd, and the coaches pumped up. Whatever I have to do to score a touchdown, I'm going to go do. I'm going to put it on the line for my teammates and score points. That's what playmakers do."
Despite being bothered by a badly sprained thumb in his junior season, Jackson showed his playmaking ability, catching a career-high 65 passes for 762 yards and six touchdowns. Although his numbers were down from his sophomore year when he amassed 1,060 receiving yards, it was still good enough for semi-finalist consideration for the Biletnikoff Award, given to the nation's top receiver.
"It was tough because I dislocated it the first game of the season and had to go with a splint on it," said Jackson. "It was just one of those nagging injuries to where I couldn't grab the ball or go up and catch like I wanted, but I just had to fight through it and it got easier as the season went on."
Given his accomplishments and following a long and well-thought out process, Jackson determined to forego his senior season to enter this weekend's upcoming NFL Draft.
"It was a tough decision, a hard decision to sit there and think about all of the ins and outs of becoming an NFL player but I had the support of my family, teammates, coaches and I felt like the best decision was for me to enter the draft and put my skills on the table with the best of the best."
In head to head competition against his peers at the Combine, Jackson blew them away with a 4.35, the fastest 40 time among the receivers. The junior also appeared sharp in the workout, running crisp routes and catching everything thrown his way.
"I definitely think it was huge for me to run the 40 like I did," said Jackson. "A lot of people knew I was fast, but I don't know that they thought I was that fast. I felt like I did well running routes and catching balls and I thought all around the combine was a good experience and paid off for me."
Jackson also had some big-time coaching that paid off in his Combine performance, working with the Olympic track coach for the Philippines' team and one of the league's most prolific receivers in 49ers great Jerry Rice.
"It's been exceptional to work with those two guys because they obviously have a lot of knowledge in their fields," said Jackson. "I've been very fortunate to have the kind of help I've had in my preparation."
The only knock on Jackson after the Combine was his weight, something he's since increased by adding another seven pounds to get up to 176.
I know a lot of teams think I'm too small but I think I have a lot of heart," said Jackson. "I've always tried to show that I've got toughness though because being little everyone thinks they can punk you around and that they can control you. I have to let people know that I'm not going to be a pushover and that I'm not a punk and I'm not soft."
Of course, Jackson's most alluring asset is his Devin Hester-like return abilities, which he immediately put on display in his freshman debut when he took his first and only punt return that season 49 yards for a score. He would end his career at Cal with 38 punt returns for 633 yards and six touchdowns.
"What's unique about him is that he can change a game on any play," said general manager Scot McCloughan. "His play speed is excellent from the standpoint of playing receiver or as a returner. He's a package deal because he can help you out at two positions."
In seeing what Hester has done in recent years, Jackson realizes that his return ability might eventually be his bread and butter, but he insists that he has the talents of some of the NFL's elite receivers too.
"I think I compare to a Steve Smith, Santana Moss or a Marvin Harrison," said Jackson. "A lot of people like the way they play and I think I'm a lot like them. I have good hands, speed, quickness, and the ability to make people miss after the catch and score touchdowns."
It's a tough task for most rookie receivers to crack a starting lineup, but wherever this projected first-round pick lands, he's likely to find the end zone early and often in his future NFL career.