As the subject of a New York Times bestselling book by Michael Lewis, "The Blind Side: The Evolution of a Game," University of Mississippi offensive tackle prospect Michael Oher has certainly enjoyed his share of media attention.
The Southeastern Conference's Jacobs Blocking Trophy recipient, as the league's top offensive linemen answered almost as many questions about the book at the NFL Scouting Combine as he did regarding his college career at Ole Miss.
The book which touched on Oher's difficult childhood and his ascension as a top prospect at one of the most important positions in football was on the minds of almost every reporter there to interview Oher.
"I don't think the book has affected my life. I think it's the same," Oher said at the combine.
"Definitely there's been a change in that not a lot of people have the opportunity to have a book written about them, but I don't think it's changed a lot. A lot of people know about my life and a lot of the things I overcame."
The bestselling book has been read by a number of people, except for Oher himself.
"I haven't read it, but hearing what a lot of people say about it, I think it was fairly accurate," said the 6-foot-5, 309-pound tackle.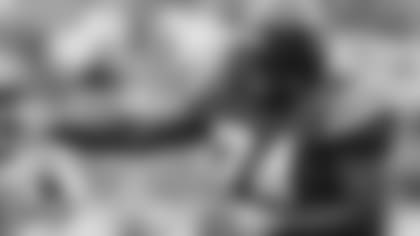 If Oher hasn't read the book, perhaps he'll see the movie which will be adapted from Oher's story.
"I don't have any say-so about it," he said about the book being made into a movie. "I think it's good that something is being made into a movie about you, because not too many people get a chance to do that. I think it's special."
Oher's unique talents translated into a successful career at Ole Miss, where he started 47 consecutive games. After starting 10 at right tackle as a true freshman, Oher switched over to the left side for the next 37 games of his career.
Because the offensive tackle position is always at a premium when it comes to the draft, Oher and several other tackle prospects figure to come off the board quickly in the first round.
"I think there are a lot of great players in the group, a lot of athletic players, myself included. It's gonna be a great year for us, I think."
Asked if he considered himself in the conversation with the other elite tackles in the draft, Oher responded, "To be honest, I feel that I'm the best at my position. I think I've proven that this year. In everything, I feel I'm going to grade at the top."
It looks like there might have to be a sequel to his bestseller someday.
---
---