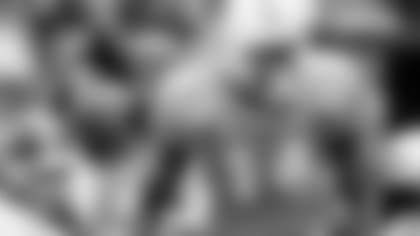 Leading up to the 2010 NFL Draft, 49ers.com will cover many of the top prospects at their respective positions. Our latest feature is on one of the top defensive players in the country, Tennessee safety Eric Berry.**
This article won't appear on Eric Berry's bathroom mirror. That location is reserved for articles questioning the talents of the Tennessee junior safety.
Berry, one of college football's best defensive backs (unanimous All-American selection and Thorpe Award winner as the nation's best defensive back in 2009), has made a habit of clipping negative articles in his bathroom as motivation.
"The thing I do before every season is pretty much go find the worst thing that's said about me," Berry said at the NFL Scouting Combine. "Whenever someone has something negative to say about me, I post it up in my bathroom. I look at it every day when I brush my teeth."
With each stroke, Berry is made more aware of knocks about his size (5-foot-11, 211 pounds) or about his play-making ability (14 interceptions in three seasons) translating to the pro game.
Berry has read all of those criticisms and has used them in his favor.
"Some are saying I can't cover, which I don't understand. A lot of people don't even have me in the top 10, which is very motivating to me. Some have me early first round. Some have me mid to late first round. I just look at that as motivation," Berry said.
And while he's using those doubts to fuel his competitive fire, there's also another good reason for Berry spending extra time in front of the mirror, he's an aspiring dentist. But Berry doesn't think he's the best at his position, he puts himself with the best players in the draft, deservedly so.
In three seasons in Knoxville, Berry totaled 241 tackles, 14 interceptions and three sacks. Berry picked off seven passes in 2008, and while opposing signal callers smartened up this past season and threw away from him, he still tallied 83 tackles in Tennessee's defensive scheme.
Although defensive backs are not typically considered to be selected with the opening picks of the first round, Berry believes he deserves to be considered by those teams holding the top selections.
"I don't think something like a position should keep you from (being) up there. If you want to get into positions, I played every position in the defensive backfield in Coach (Monte) Kiffin's scheme. You could also say I played a little linebacker also, (plus) free safety, strong safety, nickel and corner for three years.
"I feel I bring a lot to the table and have a lot to offer to any team that picks me up."
Berry was the perfect chess piece for the former NFL defensive coordinator, who helped coach the Tampa Bay Buccaneers to a Super Bowl Championship. With a multi-skilled athlete, who covers ground as the centerfielder of the defense as well as plays close to the line of scrimmage in run support, Kiffin didn't hesitate to use Berry in a multitude of ways.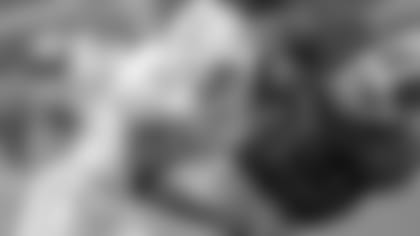 It's because of that versatility, Berry truly believes he's not just the best defensive player, but the top player available in this year's draft.
"I feel like I'm the best player in the draft because I bring a lot to the table. I can do pretty much anything the coaches ask me to," Berry stated. "If you want to compare the big play-making ability, I did it all throughout my college career. As soon as I stepped foot on campus, I was a starter for three years. Never missed a game due to injury. Never missed a snap."
Need more selling points? Berry has plenty.
"If you look at my resume, you see who I played against. I played against (Minnesota Vikings wide receiver) Percy Harvin. Picked off the number one pick last year, (Detroit Lions quarterback) Matthew Stafford," Berry recalled. "(There are) many things you could keep saying. I really want to sell myself as a good character guy off the field.
"I was a sophomore captain voted on by my teammates and my coaches. I was also a junior captain under a whole new coaching staff. That tells you a little bit about my character."
Berry's efforts were so appreciated by Kiffin, he told him they weren't needed any longer.
"Monte told me I'd be a fool to come back," the unanimous All-American said.
With Kiffin leaving Knoxville to coach with his son at USC, Berry would be playing for his third consecutive defensive coordinator. Instead of sticking around, Berry elected to turn pro and build on Kiffin's tutelage.
"He made me so much of a better player just from the mental part of the game," Berry said of Kiffin. "He told us exactly why he was calling plays. He just didn't call plays and make us run it. He would say, 'OK, it's third and short and this is why we're calling this play against this team' or 'This is what you can expect from them.' So you kind of got into the mind of a defensive coordinator and kind of understood his philosophy of what he was doing."
With a greater perspective than most defensive backs entering this year's draft, Berry is clearly ahead of the curve. Those mental advantages make him one of the top safety prospects to come in out in recent years, just like the players in the league who he follows closely.
"I've watched a lot of film on Ed Reed. I think a lot of my game is somewhat (like his). I've also watched film on Troy Polamalu and also Sean Taylor and Bob Sanders. I like to take different things from different players, because my role on defense has been so multiple. I've played every position in the defensive backfield so I would have to look at different guys that played those positions and kind of put it into one and make it kind of my own defensive player."
Versatile? Yes. But what's really at the heart of Berry's game? Causing turnovers.
If Berry could choose between leveling an opponent with a big hit or taking the ball away with an interception, he picked the latter.
"A lot of people probably would holler about the big hit but you make the big hit and you're still on the field. That's another few snaps you're going to have to play. I'd rather get the interception and get the offense on the field so they can have a chance to score."
Good answer from Berry. The more turnovers Berry creates at the next level, means the less articles he'll have to stew over while brushing his teeth in the future.