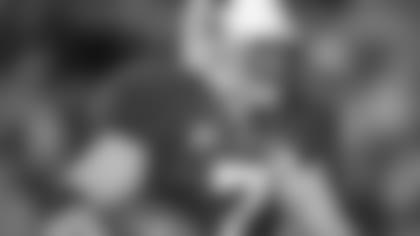 Leading up to the 2010 NFL Draft, 49ers.com will cover many of the top prospects at their respective positions. Our latest feature is on one of the top play-makers in the country, Stanford running back Toby Gerhart.**
Twenty-eight points – one for every touchdown he scored in 2009 – was the distance between Toby Gerhart and Heisman Trophy-winner Mark Ingram.
Somehow, Gerhart won the Doak Walker Award as the nation's running back, and still lost the Heisman to another running back.
And somehow, after having arguably the best statistical season of any Heisman runner-up, the Stanford senior All-American isn't generating a lot of attention leading up to the 2010 NFL Draft.
That's fine with Gerhart; just don't get into labeling him.
The 6-foot, 231-pound bruiser has made a habit of knocking down clichés in the same way he barrels over opposing defensive players on the field.
Asked at the NFL Scouting Combine on how he deals with stereotypes that come with being a Caucasian running back, Gerhart shrugged it off and said he's "color blind." Adding, "I'm a running back. I compare my running styles to the likes of Eddie George or Corey Dillon, those types of guys."
If Gerhart's able to have a pro career similar to those players, he'll make one NFL team very happy for selecting him. His style has been compared to other physical runners before him like John Riggins, former all-time great of the Washington Redskins and Mike Alstott, formerly of the Tampa Bay Buccaneers. But really, the Pac-10 Offensive Player of the Year sees himself as another young player aspiring to carve out his own name in the league.
"Yes, everybody's bigger, everybody's stronger, everybody's faster," Gerhart said of the challenges he faces going to the NFL. "I'm not going to try to go head up with everybody all the time. I think you're going to learn to dodge some hits at times."
Gerhart's 28 scores, and 1,871 rushing yards are now in the record books as the best single-season in Cardinal history. He was so dominant in closing out his career, Gerhart scored in 18 of his final 20 collegiate games. All of his production added up to 3,522 yards, which put him second on Stanford's all-time list. Gerhart is now tops in rushing touchdowns (44) and attempts (671) too.
But the impressive statistics compiled from his time in Palo Alto don't stop there.
In 38 career games, Gerhart averaged 92.7 yards per game in 26 starts and surpassed the 100-yard mark on 19 occasions. He also passed the 200-yard mark three times, including a school-record, 223-yard performance against the No. 7 ranked Oregon Ducks this past season.
Gerhart earned plenty of respect locally from his breakout year, but national attention hasn't picked up much steam leading up to the draft. Despite the lack of fanfare, Gerhart is projected to be selected in the first half of the 2010 NFL Draft. What round, what team, and quite possibly what position, will all be determined in late April.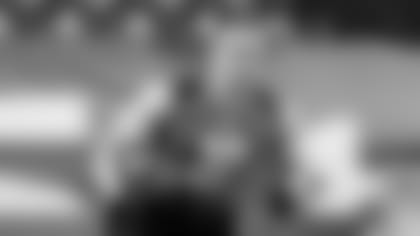 "I see myself as a running back at the next level. If (fullback) is asked of me I'll do it. The team's above all else. But I firmly believe that I have the skill set to play running back at the next level."
For now, Gerhart's focus has been on showing all 32 NFL teams that his abilities can translate in the pro game. Speed, athleticism and toughness are some of his calling cards. Gerhart has been putting those attributes on display all offseason.
At the Combine, he posted solid numbers (4.5, 40-yard dash, 22 reps on the 225-pound bench press and 38-inch vertical jump), proving to NFL decision-makers how his abilities can translate into the pro game.
"What I put most emphasis on in my training was the 40 and that's been my biggest criticism, the speed thing," Gerhart said. "I see it more as an opportunity to go out and compare myself with the other guys and compete."
After posting a quality 40 time, Gerhart showed great agility and footwork in the field drills. He did so well at the Combine, Gerhart elected to not run another 40 at his pro day, and focused instead solely on a good performance in the field drills.
The recent performance have opened eyes, but Gerhart's athleticism has been well chronicled locally. At Norco High School, he set the record for most rushing yards (9,622) in the state of California. Years later, Baseball America had him ranked as one of their top 50 prospects. Gerhart went on to play three seasons on the diamond in between successful seasons on the football field. He was even a key contributor on Stanford's run to the 2008 College World Series.
But this past season Gerhart elected to focus solely on football. His baseball background did come in handy though.
"There are certain things that can carry over, the hand-eye coordination. In baseball you deal with frustration a lot more. That's a game of failure and you can't beat yourself up over it," Gerhart explained. "I can get on myself if something doesn't go right. I think baseball's kind of taught me to get over the last play and make the best out of the next one."
With a 3.25 GPA while majoring in management science and engineering at one of the nation's top academic universities, it should come as no surprise that Gerhart considers himself as a "student of the game."
"I consider myself a smart player. I pick up blitz keys and I'm smart in terms of learning the playbook. I know I'll be able to learn the system."
If history repeats itself, once Gerhart learns that system, one NFL fan-base will surely get to know much more about his talents.