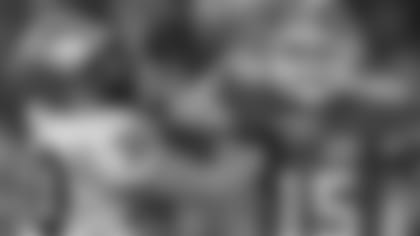 Leading up to the 2010 NFL Draft, 49ers.com will cover many of the top prospects at their respective positions. Our latest feature is on one of the top offensive players in the country, Florida quarterback Tim Tebow.**
The Tim Tebow phenomenon is not going away, not anytime soon.
The ever-so popular Florida senior quarterback has become the most talked about player leading up to the 2010 NFL Draft. Along with the endless attention has been criticism of Tebow's abilities, making it in vogue for everyone under the sun to share their opinions on the 2007 Heisman Trophy winner.
All the attention, whether good or bad, proves that he's one of the hottest topics of the draft.
In four years of big games, and even bigger throws and runs, Tebow distanced himself as one of the elite performers in all of college football.
-As a true freshman, Tebow split reps with senior signal caller Chris Leak, played in all 14 games and helped lead the Gators to a BCS National Championship.
-As a sophomore, Tebow added to his legacy, becoming the only player in NCAA history to rush and throw for at least 20 touchdowns in the same season, earning Heisman honors in the process.
-As a junior, Tebow helped Florida win its second BCS title over, the Sam Bradford-led Oklahoma Sooners.
-As a senior, Tebow almost took the Gators to a third BCS title game, but came up short in the SEC Championship game to the eventual National Champions, Alabama.
When it was all said and done, Tebow was named a Heisman finalist three times, threw for 9,285 yards, with 88 passing touchdowns and 57 rushing touchdowns. And still after all those accomplishments; there are questions about Tebow being able to succeed as a quarterback in the next level.
Most of the questions involve Tebow's elongated throwing motion, which he's been working on leading up to the draft.
"I'm making some adjustments and just trying to improve my fundamentals as best I can," Tebow said at the NFL Scouting Combine. "And that's something I felt will improve my game and help me as a quarterback and something that I'm working on a lot."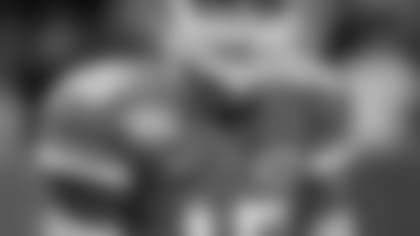 Tebow elected not throw at the Combine, but did however showcase his new motion at his pro day nearly a month later. Tebow was confident that he wasn't overhauling his delivery, only sharpening it.
"It's more like a tweak, it's not necessarily changing my whole motion, just the way I'm holding the ball and kind of how I'm getting to where I'm throwing it."
With a new release, Tebow's draft stock has picked up momentum as of late. Clearly, NFL front office types are aware of his leadership and physical tools (6-foot-3, 235 pounds, 4.71, 40-yard dash), but after seeing his new motion and how quickly Tebow was able to take to coaching, his chances of being selected high in the draft are only increasing as April 22 approaches.
And while NFL coaches might have their own opinions on the best way for Tebow to throw the football, the leadership qualities he brings will need no such adjustment.
"I'd say my greatest strength has nothing to do with physicality. I'd say it has to do with how much I care about it. I'd say it has to do with my heart and my leadership and what I'm willing to do for a team and that's to give myself to it, pretty much."
After all, it's been Tebow's dream to be an NFL signal caller since he was six-years-old.
"I'm going to do whatever it takes to do that. If I'm on a team that asks me to help the team in another way, of course I'm going to do that. It's always team first. That's how it's always been."
At the Combine, Tebow was asked if his personality might rub NFL veterans the wrong way initially, to which he responded:
"I think a little bit like it went when I got to University of Florida. Sometimes you can't help the attention but what you can help is your attitude. You can help your work ethic and when you go in there and show that, 'Hey I am putting the team first, I'm going to do whatever it takes to help you guys succeed, to help this organization and, together, we can achieve more.'
"If they know that and believe that, then they are going to respect me. And that respect grows into like and that like grows into love and then you get a team that's bought in, and then you get a team that wins championships."