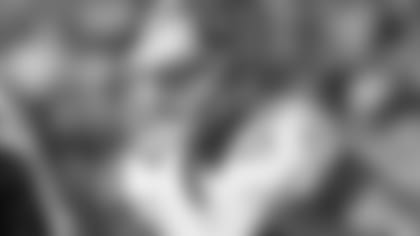 Matt Wilhelm signed with the 49ers in mid-October of last season, providing valuable experience and depth to the defensive and special teams units. In 11 games with one start, Wilhelm totaled 23 tackles (12 of which came on special teams). After a solid first year in San Francisco, Wilhelm elected not to test free agent waters this offseason. He signed a one-year deal in early March, one day before free agency began. But with a full offseason amongst his teammates, Wilhelm is eager to continue building towards a successful 2010 with the 49ers.**
Q: What led you to re-sign with the team right before the start of free agency?
A: I think being a part of this team, a part of this organization with such great tradition and playing for a head coach being Mike Singletary is enough as is. But playing with guys like Takeo (Spikes) and Patrick (Willis) and realizing that we're a team on the rise is part of it too. It was an easy decision as opposed to hitting free agency, and having to move cross-country somewhere else. My family still resides in San Diego, so being here on the West Coast and the familiarity I have with the defense and defensive coordinator Greg Manusky made it an easy decision. I feel like an offseason with this team to have OTAs and the workout sessions can help solidify myself as a player and earn whatever spot I deserve when the season rolls around.
Q: What were some of the highlights to your first year with the 49ers?
A: The second half of the Bears game, I was able to get in there when Takeo pulled up with a hamstring injury. Although we lost the game, the start I had against Green Bay was exciting. And I think more than anything a lot of the off the field stuff, developing relationships with my new teammates was a big part of the reason I wanted to come back as well.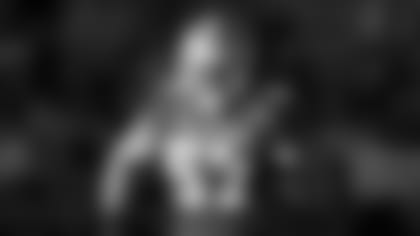 Q: With this being your first full offseason with the team, what are your thoughts on the 49ers offseason conditioning program?**
A: It's been great so far. At this point it's early in the offseason, although we've had three weeks of workouts and two OTAs under our belts; we're taking baby steps in regards to where we're going to be. But they're preparing us for later in the summer which is the long haul and preparing our bodies for the long season.
Q: For you personally, what are you trying to improve on going into training camp?
A: The biggest thing is to learn those little nuances of the defense that coming in mid-season I had to pick up on the run. Now I have an opportunity to learn, while continuing to build relationships with my teammates and my coaches. At mid-season they kind of had to accept me for who I was and find a hole for me. But at this point, I have an opportunity to learn and earn a spot in whatever role they think I deserve.
Q: After the conclusion of the 49ers offseason conditioning program, what will you be doing with the small window of free time that players will have before the start of training camp?A: I actually flew home for Easter to have a nice brunch with my family. But I'm a frequent flyer. I'm up here for four days of the week working out and then I'm home with my son and my wife on the weekends. Just seeing them this past weekend and being able to take my son to Sea World was nice. And actually, my wife and I will be celebrating our third anniversary this week. My wife and I are also expecting a little baby girl in the summer, so that of course will be the highlight of the summer.