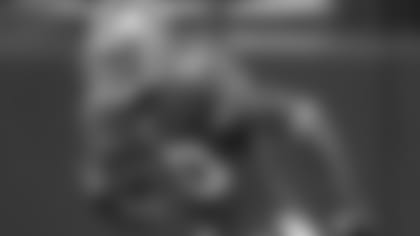 Rookie wide receiver Kyle Williams spent all season on the team's 53-man roster and saw action in five games. The sixth-round pick fit in well with the 49ers young receiving corps, and he recently spoke with 49ers.com about his development over this past year and plans for the offseason.Q: What were your thoughts as you cleaned out your locker?**
A: It's definitely weird. It's frustrating too because you never want the season to end without a trip to the playoffs. But for someone in my position, it is almost nice because I was banged up all season with some small, annoying injuries that just needed time to heal. Now I'll get that time to rest up and get healthy. Still though, I would rather be dealing with those injuries and playing football than packing up and starting my recovery process.
Q: The 49ers have such a young receiving corps, what is the dynamic like in that group?
A: It's fun more than anything. When I look around at Crab (Michael Crabtree), Josh (Morgan), Teddy (Ted Ginn Jr.), Ziggy (Dominique Zeigler) and the rest of the receivers, we have guys who are all in the same age bracket and we relate well to what each other are talking about. We're all on the same page and we talk about everything. So it has been good, real good. Plus, since we're young we're all real hungry and we push each other to get better. You see one of the guys get better and you know you need to step your game up to keep up with him.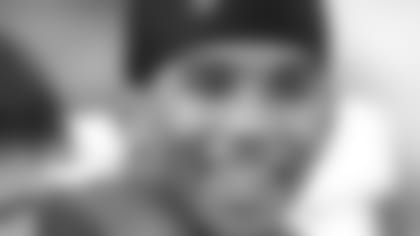 Q: What have you learned from your fellow wide receivers?**
A: I learned a lot from these guys, but Ted is probably the one who has helped me the most because our games are very similar. We're both somewhat undersized receivers, but we're both really quick. Plus we both do punt returns and kick returns, so he taught me a lot about that part of the game too. But everyone has been great, offering me advice here and there and helping me whenever I need it. I feel like these guys are a big part of why I am a better receiver now than when I got here.
Q: What is your favorite memory from the season?
A: I have a couple, but just the everyday stuff is the best. Things like making jokes with the receiving corps and the guys on our side of the locker room like Troy Smith and Delanie Walker, that was always fun. And I like going back and forth with the defense here in the locker room and out on the practice field. So while there are some individual moments that stand out to me, just the friendships and interactions with my teammates are what I'll remember most about this season.
Q: What are your plans for the offseason?
A: Work. Again, I have to take some rest and heal these little injuries that have been bothering me all season, but I'm going to work like never before this offseason. After spending a year in the NFL you see how different it is from college and you have no choice but to put in that extra work or you won't make it in this league. I'm going to work on everything from my speed, to my size and my hands, my route running – everything a wide receiver needs, that's what I'll be working on.
Q: Do you have any goals for your second NFL season?
A: I don't want to talk about goals for next season because the only thing I want to worry about is becoming a better football player. I feel like if I put in the work this offseason the rest will take care of itself. Sometimes when people put down concrete numbers of receptions they want to get or yards they want to gain you lose sight of the big picture. So I'm just going to work on perfecting my craft, and like I said, I'll let the numbers take care of themselves.