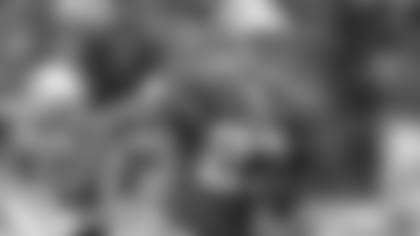 The 49ers signed second-year safety C.J. Spillman prior to their Week 6 win over the Raiders. The 6-foot, 199 pounder went on to be one of the team's most productive special teamers, and he recently spoke with 49ers.com about his 2010 season.Q: Upon coming to the 49ers midseason, how important was it to prove yourself immediately?**A: It was huge. Obviously, that's what I wanted to do. I wanted to show these coaches and my new teammates that I could make an impact on the team. For me, I viewed this opportunity as a fresh start. And anytime you go somewhere with that fresh start, you always want to show your potential and the things you can do right off the bat. I feel like I've done that since I've been here.
Q: You made your biggest impact as a gunner on punt coverage, what is that position like?A: When you're out there trying to cover a punt, it's just about who wants it more. Me, I was doubled-teamed a lot this season, but the way I look at it is if I'm doubled, they're doubling me for a reason. I take it as a compliment, it shows that the other team has seen what I can do and knows I'm the person they need to stop. If they don't double me, I take it as they don't think I'm that good, which makes me work even harder. So my thing is to have teams double me every game and allow somebody else on my team to be free to make the play. I don't care if I'm the one making the tackle or not, as long as I can help it get made.
Q: With your primary role coming on special teams, how well did you pick up the defense this season?A: I picked the defense pretty well, and I feel that's one of my strengths. In college, I played under three different defensive coordinators so I had to learn three different defenses. At the time I didn't like it, but now I see how much it helped me. I almost feel privileged because it was sort of a blessing in disguise. What I had to do in college prepared me for what I had to deal with as far as the change from one team to another this season, and I feel like I adapted well to the change.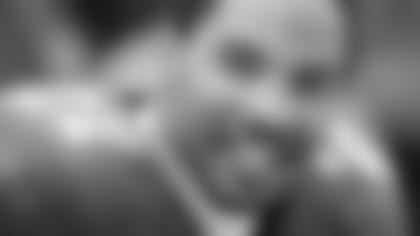 Q: How did the other defensive backs welcome you when you joined the 49ers?**
A: They welcomed me with open arms. I really love this group of guys here and I don't think there's a better group of guys I've been around in my football career. I think I fit in well with them and I felt like I was a member of the team from the get-go. Plus, they made it easy for me by helping me out with the defense if I ever needed it.
Q: What were you feeling as you packed up your locker following Week 17?
A: It's always frustrating to sit there and pack your stuff up when you know there are other teams getting ready for the playoffs. But I look at it as more time to get ready for next season. You can't worry about last year, I'm already looking at 2011. Not making the playoffs, it makes you hungry. I have that bitter taste in my mouth because we didn't make it into the playoffs and I don't want to taste it again. This just gives you that drive that makes you want to work harder so you can go on further next season.