To spread the 49ers offensive attack out or not to spread it out? – That was a major question posed on Wednesday to members of the 49ers offense and head coach Mike Singletary.
Asked if he had a preference on how the 49ers offense should look in the remaining nine games of the season in terms of favoring the run or the pass, quarterback Alex Smith answered, "Winning. I prefer winning."
The 49ers have lost three straight games, but have been successful at times when using a spread attack with Smith in the shotgun formation joined by three wide receivers and tight end Vernon Davis on the outside.
Smith threw three touchdowns two weeks ago against the Houston Texans while utilizing a spread, and led the 49ers on a touchdown drive in the 2-minute drill to close out the first half against the Indianapolis Colts last week.
But the 49ers have also had success in other formations, like the two-wide receiver, two-tight end formation that was used on Frank Gore's 64-yard touchdown run against the Colts. That personnel package for the 49ers can also present challenges for opposing teams with the speed that Davis and fellow tight end Delanie Walker possess. 
Althought they've experienced success with the spread in two consecutive games, the 49ers will have to be productive with Smith under center this Sunday when they host the Tennessee Titans. 
Being directly behind center Eric Heitmann gives the 49ers the most balance on offense according to Smith.
"[When] you're under center, you're giving the defense multiple things to think about," Smith explained. "They have to think if it's going to be a run or pass. And that's going to help us."
Smith has no preference on how the 49ers move the ball offensively, just as long as the job is done.
"Whether it's Frank [Gore] running for a bunch of yards or us throwing for a bunch of yards, or both," Smith said. "In the end, that's what's going to change things around here."
Being primarily under center will be helpful against a Tennessee defense that Smith said, "gives the quarterback a lot to think about."
"They play multiple coverages and those are the things that stand out," Smith added. "They don't play one or two coverages; you're going to see a lot. You might see every coverage in the book and you have to be ready for it and have answers for all of that."
Helping Smith handle the pressure from the Titans defense falls squarely on the shoulders of his offensive linemen as well as the running backs.
But for the second consecutive week, the team will have a new starter at a tackle position. Last week it was Adam Snyder returning to the starting lineup at right tackle for Tony Pashos, who is out for the season with a fractured scapula. This week it will be Barry Sims stepping into the spot occupied by left tackle Joe Staley, who will miss the next six weeks with a right knee sprain.
"Continuity is a huge thing for an offensive line," Snyder explained. "We've had some bumps in the road, but I think we stepped up and played well last weekend, we just have to continue to do that for the next nine games and hopefully longer than that."
Singletary has been adamant in recent weeks that the play of his offensive line needed to pick up. But on Wednesday he highlighted the play of the right side of the line which includes Snyder and right guard Chilo Rachal.
"I think the right side of our line took a big step last week, and I think they're on the road to getting better," Singletary said. "We're just continuing to fight and continuing to go forward and get where we need to go."
The tough love was appreciated by Rachal in particular, who has taken the most criticism of any 49ers offensive lineman this season.
"The coaches are calling upon me because they need me and what I bring to the table," Rachal said. "I sat down and thought about that and it made me pick my game up even more. I'm a young player, I'm going to make mistakes, but those mistakes will go away with how I work at it. I've just attacked the way I work and will do that from here on out."
Rachal said he and Snyder are "starting to come together as one."
Even with a different front five for the third-straight week, the line feels like they're close to having a breakout performance.
"It all comes with time," Rachal explained. "Everybody would love to go out there and run for 200 yards or 150 yards. That's our goal – but it takes time. This is everyone's first year playing together and it's not that we're not working at it, but I feel like we're on the verge of breaking out. And once we do that, then we can really start to get things going the rest of the season. But, we're coming."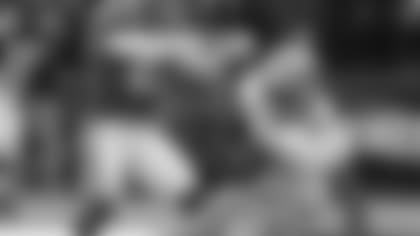 With Sims and Snyder at the tackle positions, the 49ers will not keep Davis in to help block.
"Right now we're doing everything we can to get our play-makers the ball," Davis explained. "[Offensive coordinator] Jimmy Raye is definitely taking advantage of it, we just have to capitalize and keep moving forward. I don't think it'll change."
Keeping Davis on the line to block would take away the team's top receiving threat (32 catches, 375 yards) as well as limit the production of the player with the most receiving touchdowns (7) in the NFL.
Davis should be a factor against a Titans defense, which has given up just under 400 passing yards per game.
Although the 49ers are aware of Tennessee's 32nd ranking against the pass, that won't stop the 49ers from preparing for a talented defense that finished 2008 with a 13-3 record.
"Every Sunday is a new game," Synder said. "Whether they were good last year or this year, Sunday presents its own problems. It's our job to go out and execute. It doesn't matter where they're ranked, it doesn't affect our play. It's on us to go out there and move the ball."
Now it's just a matter of the 49ers being successful from both the spread formation and all the other personnel groupings.