Two days ago head coach Mike Nolan huddled up his team to light a fire in his lackadaisical offense. On Wednesday, Nolan did some more firing up of his players, but instead of admonishing them he offered them a potential reward.
"I'm going to apply some pressure on you guys," Nolan said to his team. "How well we practice will determine if we practice this afternoon. I want it up tempo – ALL PRACTICE long."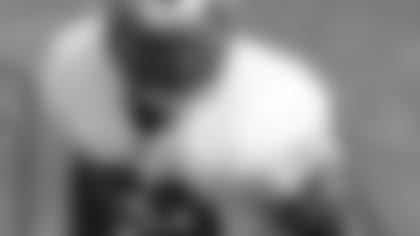 Nolan got what he asked for.
"I think we were already fired up for practice but when he told us that, I think it just added a bit more fuel to the fire," said linebacker Joe Staley.
Running back Frank Gore started off the drill with back to back sweeps out to his right, staying away from last year's AP Defensive Rookie of the Year. Willis wasn't deterred for long though. On the next play, he got a bead on backup DeShaun Foster, meeting him behind the line of scrimmage for an immediate stop for a loss.
Both sides of the ball enjoyed their good and bad plays during the run-heavy drill.
Safety Keith Lewis stripped the ball away from running back Thomas Clayton with linebacker Takeo Spikes recovering for the defense.
"It felt pretty good to make a play," said Lewis who also notched an interception during 7-on-7. "Whenever you get the opportunity to make a play everybody wants to step up and make that play."
But Clayton responded from his mistake a few plays later, putting a move on Lewis to get him off balanced. Clayton dashed right by Lewis and straight up the gut for a long run.
During the following run and pass team period, the units again traded highlight plays.
Quarterback Alex Smith put the ball on the money where only receiver Dominique Zeigler could get to it on his first pass of the session, but on the very next play he was intercepted by linebacker Dontarrious Thomas.
"I was in a zone drop and I was able to get back and set up in my zone and read the quarterback and make a good break," said Thomas. "Anytime you make plays it's definitely on the coaches minds, so it was a good thing that I was able to make that play."
Thomas nearly got the next one too, but a slight moment of hesitation led to a completion to receiver Jerard Rabb instead.
Quarterback J.T. O'Sullivan delivered the most explosive play of the day with a deep touchdown bomb to rookie Josh Morgan, who got behind coverage by cornerback Walt Harris.
Whether to practice or not eventually came down on the shoulders of veteran kicker Joe Nedney. Although the field goal posts were over on the team's turf field, Nolan had Nedney line up and kick with the promise that if it was good, practice this afternoon was cancelled
"Joe is consistent, that is the least of our concerns," said K. Lewis. " If Joe is kicking to determine whether we practice or not, that's pretty much automatic. We knew we weren't going to practice, there was no stress right there."
Sure enough, the kick as ruled by Nolan and his staff went thru the imaginary uprights.
"We have had a pretty good camp so far and we've come out each day and worked to get better, and I think Coach has seen that," said Willis of having this afternoon off. "A good deed never goes undone, and I think that's what he was doing."
Linebacker Manny Lawson said he plans to put the time off to wonderful use. In coming back from his season-ending knee injury, Lawson's been working overtime to get back into football shape. He takes the majority of reps with the first-team defense, stays on with the second, and even chips in sometimes in the secondary.
"You can run all you like, but you've got to play football to be in football shape," said Lawson. "So, I've tried to get as many reps as I could but I'm not going to lie, the afternoon off, that's huge. Huge. We go hard every day and give it our all so to get some rest is great. My feet are very tired so I'll be staying off of them and probably going to bed by 8 tonight."
Little did they know that Nolan planned to cancel the practice regardless. He just wanted to make them work for it.
It was the last scheduled two-a-days of the 2008 Training Camp.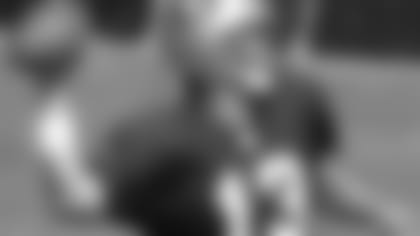 O'Sullivan took the reps with the first-team for the fourth day in a row.
Asked by the media if they would be incorrect in inferring that O'Sullivan will start this Saturday against Green Bay, Nolan responded, "You would be incorrect."
Smith and Shaun Hill took turns working with the second-team, marking the first team action that Hill has seen since Friday's night game in Oakland.
The best of all of the series during the first team pass period was owned by Sullivan, who connected on 3 of his 4 passes.
Working from the opponent's 25-yardline during a 7-on-7 period, O'Sullivan had two drives, while Hill and Smith each had one chance to reach the end zone in five plays.
O'Sullivan marched his unit in for a score with a couple of completions to tight end Vernon Davis, followed by a touchdown pass to Isaac Bruce on his final play. 
Following an interception, Smith connected with Rabb for a score, while fullback Zak Keasey took a Hill pass and weaved his way across the goal line.
Nolan said his staff plans to meet this evening to discuss quarterback playing time for Green Bay.
Playing Time for Green Bay
In addition to making a determination on the quarterbacks for Saturday's first preseason home game, Nolan plans to discuss the use of Isaac Bruce and Takeo Spikes.
Nolan said that running back Frank Gore will not play more than a quarter.
More Highlights

Linebacker Jeff Ulbrich forced and recovered a Delanie Walker fumble at the end of a passing play during the final session of team.
Safety Mark Roman broke up a potential O'Sullivan touchdown pass during skelley that was almost picked in the air. Safety Keith Lewis picked off an Alex Smith pass during the same period.
Wide receiver Isaac Bruce snagged a catch in the final team period, but as he made his turn to get up field for extra yards, he was smacked hard by safety Mark Roman and knocked to the ground. Bruce popped right up and still ran up the field.
Defensive lineman Joe Cohen shedded his block to snuff out a pass to DeShaun Foster in the backfield.
Former 49ers athletic trainer Jeff Tanaka stopped by to watch practice, and was warmly greeted by several of the players including kicker Joe Nedney who ran over to give him a giant bear hug. Tanaka recently left to take a position with the Chicago Bulls.
O'Sullivan was involved in one of the more bizarre plays of practice, which occurred in the final team period. Cornerback Walt Harris burst up the middle on a blitz and batted O'Sullivan's pass, but unfortunately right back at him. O'Sullivan then tossed the ball to Foster for a positive gain.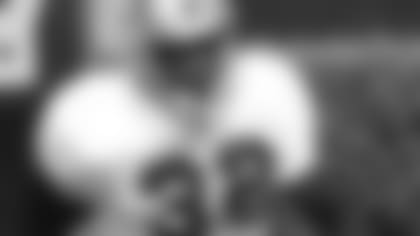 Secondary coach Johnnie Lynn explained to his guys after the play that it would have been an illegal forward pass.
"The quarterback can catch his own pass, but he's got to run with it only," said Lynn. "He can't throw another forward pass. You only get one."
Following Keith Lewis' interception, Coach Nolan hollered out to Vance Joseph, asking him to make sure he and Lynn work with their guys on interception returns.
"Let's get them to make a wall, and go," said Nolan.
Safety Michael Lewis was over on the sidelines but yelled at Nolan, "Pitch it too?"
"Yeah, but not you," said Nolan.
Cornerback Nate Clements provided an explanation of the exchange after practice.
"Michael is plain silly, and he's always messing with Coach so I think Nolan just wanted to leave him out of the fun to get him back," said Clements.
Lewis also messed with one of the official's during the session when he felt that Isaac Bruce had pushed off Walt Harris for an offensive PI.
"Come on man," said Lewis to the ref. "You sat right there and watched him try to throw my man and didn't flag him?" asked Lewis.
And then to Bruce, "But, that's a veteran move right there."
Even though they spend all day together, sometimes it's apparently nice to still stop and say hello.
Shaun Hill and Nedney seem to think so anyhow. As the players crossed over fields for team work, Hill slowed to say, "Hey Joe."
Nedney immediately responded, "Hi Shaun!"
**The Daily Drill *contributed by Taylor Price
*
Under the supervision of Greg Manusky and outside linebackers coach Jason Tarver the outside linebackers typically work on a number of drills that emphasize the importance of squaring their bodies towards the line of scrimmage while working on their pass-rush. They also make it a point to practice catching passes from either the coaches or the juggs machine.
But on Wednesday, Manusky unveiled a new wrinkle when the group convened for individual work. The defensive coordinator had the players pretend they were playing in wet conditions by making them catch a wet football.
"I used to do it in when I was coaching in San Diego," Maunsky said. "I get two balls painted, wet them down and it makes the guys focus on the ball more. They know it's slippery, so they're actually concentrating on trying to catch the heart of the ball."
Before each throw from Manusky, equipment manager Doc Dressler would pour water on to the ball before it was thrown.
"It's better than always throwing them a ball or using the juggs machine. It gets in their mind and they think about it. They really focus on the ball and see if they can catch it," Manusky said.
The players didn't mind the wet balls being thrown their way. They saw it merely as an opportunity to practice in tougher conditions.
"It's one of the things as linebackers we try to improve on," Manny Lawson said. "When we are coming out of a break, we're trying to get our hands on the ball. Today we were playing in weather conditions, because you never know when it could be raining and you might have to catch a wet ball or your hands could be sweaty. There are all different kinds of conditions you have to catch a ball in."
And being ready for those conditions could make or break a game.
"When the ball comes, you have to make a play on the ball. It's all about being a play-maker," he said. "You never know when an opportunity will present itself, and that one opportunity can decide if you win or lose the game."
Injury Update

Wide receiver Jason Hill returned to action after missing the last days to recover from a groin injury he suffered in the Raiders game.
"It felt good," said Hill. "I'm still a little bit sore. I felt a little fresher than what I was. It was good to get my legs back under me."
Tackle Barry Sims filled in on the left side during the final team period, as Joe Staley got a once-over from the team's medical staff. Staley got the green light and isn't expected to miss any practice time.
Wide receiver Arnaz Battle missed today's practice after injuring his hamstring in Tuesday's morning practice. He is listed as day-to-day but Nolan indicated that he will most likely not play on Saturday against Green Bay.
T Jonas Jennings (ankle) rolled his ankle yesterday but was able to practice today with no issues.
WR Bryant Johnson (hamstring), WR Ashley Lelie (calf), S Lewis Baker (thigh), G David Baas (pectoral) and RB Michael Robinson (knee) remain out of action due to their injuries.