One of the few superlatives in the game was the 49ers defensive efforts against the run. The 49ers held Seattle's eight-ranked rushing offense to 39 total rushing yards and an average 1.4 yards per carry.
Led by linebacker Manny Lawson, who had two tackles for losses, the unit stopped Seattle running backs eight times in the backfield for a total loss of 24 yards.
It was Lawson's most extensive action on defense of the year with the 49ers primarily utilizing their 3-4 defense. Lawson led the team with 9 tackles, accounted for the defense's only sack, and picked up another QB hurry.
"It felt good to play, but it kind of neglects the feeling if you don't win," said Lawson. "From the standpoint of just playing, and getting the number of plays on the defense, it felt really good to be out there."
Linebackers Parys Haralson and Joe Staley also had tackles for losses, as did defensive linemen Justin Smith and Aubrayo Franklin, and cornerback Walt Harris.
On the flipside, the 49ers offense also fared well in their run efforts. Although San Francisco eventually got away from the ground game as they fell behind, Frank Gore still amassed 94 yards on 18 carries for a 5.2 average. Gore's longest run of the game was a 29-yard scamper in the second quarter. He also led the team in receiving with 7 catches for 65 yards.
Despite his yardage, Gore failed to come up with any positives after the loss.
"What can you take positive away from the game if you lose? We just have to get better," said Gore. "We can't make mistakes and we have to know how to finish. That's what we're not doing."
NEW FACES

Wide receiver Josh Morgan made his first NFL start at wide receiver, ahead of Bryant Johnson.
Guard David Baas started ahead of Adam Snyder at left guard, although Snyder eventually took over at right tackle for an injured Barry Sims.
"It was a great opportunity and it felt great to be back out there, but the outcome today really is what matters and we didn't get it done," said Baas.
Quarterback Shaun Hill saw his first action of the 2008 regular season, playing the entire second half and one snap in the first half.
Fullback David Kirtman made his 49ers debut on special teams after joining the team last week from the Chargers practice squad.
**Wide receiver Jason Hill scored his first ever NFL touchdown, on a 2-yard reception from Shaun Hill in the fourth quarter.
"It felt ok, tough loss though," said Hill. "Unfortunately, it didn't come in a win. I'm pretty sure I'll remember this one forever, but also I won't forget this for a long time."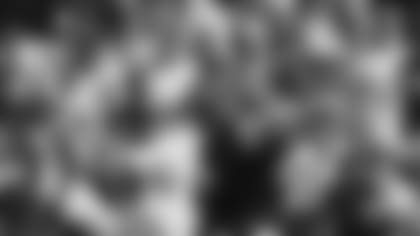 **The most explosive play of the day was by tight end Delanie Walker in the first quarter. Walker first headed out towards the Seattle sidelines and then cutback across the middle of the field where JT O'Sullivan hit him for a short completion. Walker was wide open and had plenty of room to run, taking the ball 53 yards before Seattle chased him down at their 21-yardline.
Frank Gore, Isaac Bruce and Jason Hill also notched a catch of 20 yards or more. Gore had a 24-yard reception, Bruce caught a 20-yard pass, and Hill caught a 33-yard pass. Bryant Johnson also made a 19-yard grab in the game.
**The 49ers committed two turnovers ( a fumble, and an interception) in comparison to none by Seattle.
San Francisco avoided two other fumbles, including one by JT O'Sullivan on the second play of the game. The ball popped out of O'Sullivan's hand as he was sacked. The loose ball was touched by a few players before center Eric Heitmann finally collapsed on it back at the 5-yardline.
The next series, the 49ers were at the opposite end of the field when O'Sullivan had the ball stripped by Julian Peterson. Patrick Kerney recovered and returned it 50 yards to the 27-yardline, leading to a Seattle field goal.
O'Sullivan was responsible for the 49ers second turnover when he was intercepted by Josh Wilson on a 4th and 4 throw to Arnaz Battle late in the first half. Wilson took the pick back 75 yards for a touchdown.
Tight end Delanie Walker fumbled after a short catch in the second quarter, but fortunately the ball bounced out of bounds.
Quarterback Shaun Hill also fumbled when he was sacked in the fourth quarter by Rocky Bernard, but guard David Baas recovered.
**The 49ers offense was penalized six times for 55 yards. The most costly infractions were an unnecessary roughness penalty against Vernon Davis and a facemask infraction against Gore. David Baas was flagged for holding, while Joe Staley, Bryant Johnson and Davis committed false start penalties.
The 49ers defense surrendered two critical, and costly explosive pass plays – both by fullback Leonard Weaver. Weaver scored on a 43-yard and a 62-yard pass play from Seneca Wallace.
"All of a sudden, boom, they come out in a split backfield and one of the linebackers missed a guy underneath, and the fullback runs for a touchdown," said head coach Mike Singletary. "It happens again, quarterback scrambles around, fullback, touchdown. You know what? We won't play like that. We can't play like that. I just talked to the players and they said coach, 'we promise you, that will never happen again.' I know that. It happened today, so we'll deal with it and we'll work it."