Check out some of these nugget from the 49ers preseason road win over the Chicago Bears.
Veteran tackle Barry Sims saw his first start with the 49ers, filling in for Jonas Jennings who had surgery to repair a broken knuckle, while undrafted rookie free agent filled in for starter Adam Snyder who went down in Tuesday's practice with an ankle injury.
The line didn't look to miss a beat with the two new players, allowing only one sack on the night and blowing the Bears defense off the line of scrimmage on an opening drive that consisted of four straight run plays that netted 59 rushing yards.
"That's the way you want to start it," said Sims. "It would have been better if we had scored the touchdown, but we got down there in the red zone. We had a couple of opportunities that we still needed to get six points out of but the way we moved the ball all night was good. It's a good sign for our offense and it gives us something to build on."
The Cal rookie also laid a nice foundation to build upon in his first NFL start.
"He did a great job," said Frank Gore." I went up to him and told him before the game we were just going to take one play at a time and try to get every positive yard we could, and that if we had a bad play that we were going to forget about it and just keep going. He did a great job – man, to be a rookie – he did a great job and that shows that we have depth up front. "
Go Gore, and Thomas Too

Running back Frank Gore finished the night with 8 carries for 51 yards, a long of 28 and an average of 6.4 yards per carry.
Gore's explosive 28 yard run came on the 49ers first series when he headed out to his right and then reversed field. He had one blocker ahead of him and then an empty green carpet, but Charles Tillman caught up with him from behind.
"I thought I was gone, but I got stopped," said Gore. "I need to get more reps out there and also continue doing my extra conditioning and I'll be fine."
With DeShaun Foster missing the game due to a death in his family, second-year back Thomas Clayton saw extensive playing time. Clayton finished the night with 18 carries for 81 yards for a 4.5 average. He also scored early in the final quarter on a 15-yard touchdown run.
QB Track

J.T. O'Sullivan stared and played the entire first quarter and two plays of the second quarter. He finished 7 of 8 for 126 yards, 1 touchdown, and with a 158.3 QB Rating.
Alex Smith played most of the second quarter and two series into the third quarter. He finished 6 of 17 for 83 yards, 1 touchdown and a passer rating of 71.4.
"I think the nice thing is I know I'm capable of so much more in this system," said Smith who had an okay night. "I feel like I haven't even begun to see where it can go. I think that's an encouraging thing at the same time, it's frustrating to continue to have a couple of plays where you wish you could get them back. So, I just continue to work at it and take advantage of every day and every rep I get, and make the most of it."
Shaun Hill took over for the last series of the third quarter and then finished the game. He completed 6 of 7 passes for 60 yards for a 102.4 QB Rating.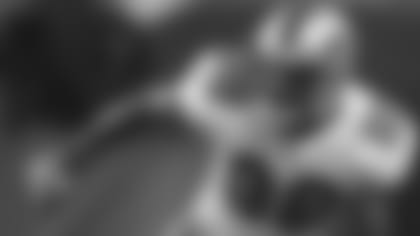 Wide receiver Isaac Bruce caught his first preseason pass in a 49ers uniform, a 5-yarder from J.T. O'Sullivan on the first drive of the game. Bruce also caught an 18-yard strike on the following series, and then picked up a pass interference call against Chicago to set the 49ers up at the 1.
Jason Hill led the group with the most yards (94), while Dominique Zeigler notched the most catches with 6. Both receivers scored touchdowns.
"I've been feeling getter," said Hill. "I got my legs up underneath me, and got healthy again so that I can show what I can do. I think they drafted me with expectations of me being a big time player here and I'm just trying to show that. "
Wide receiver Josh Morgan had a quiet night after leading the 49ers receiving efforts the first two weeks. Morgan had one ball thrown his way early on, an incomplete along the sidelines from O'Sullivan. Later in the game Alex Smith took a deep shot over the middle, but the timing was off on the throw and Morgan absorbed a blow from safety Mike Brown. Smith tried again for Morgan on the next play but his short pass was incomplete.
Playing Time

Linebacker Jeff Ulbrich started the game with Takeo Spikes joining the first-team defense on the second series. Spikes ended up seeing the majority of reps with the first-team as Ulbrich suffered a lower back strain.
Ouch

The Bears shredded the 49ers kickoff coverage team on back to back first quarter returns. Devin Hester took the first one out of the end zone and handed off on a reverse to Daniel Manning. Manning charged ahead for another 60 yards before the 49ers got him down.
On the next return, Manning slipped a few tackles and stayed on his feet for a 75-yard return.
"It's obvious we've got to tighten up on our coverage," said cornerback Marcus Hudson. "We are putting the defense in bad situations. The score would have been a lot less if we would have given our defense a better chance. We need to make plays. Everybody knows what we need to do, it's just a matter of taking it from practice and transferring it over to the field in a game."
Safety Keith Lewis, one of the 49ers all-star teams' players, allowed former 49ers receiver Brandon Lloyd to get the best of him in punt protection. Lloyd shed Lewis' sblock and got his hands on Andy Lee's punt for a block. Lewis had come up with a fumble recovery earlier in the game, but he had a bit of a frustrating night, having also allowed an interception to slip thru his hands.
Lee wasn't the only kicker getting blocked by the Bears. Israel Idonije got his hands on a Ricky Schmitt 48-yard field goal try at the end of the first half.
Bears running back Kevin Jones also slipped thru the hands of a few 49ers. Jones eluded a Mark Roman tackle and then staved off Michael Lewis for probably a good ten yards before the safety forced him out of bounds after a 34-yard explosive third quarter run play.
Return specialist Allen Rossum took a hard knock to the head at the end of a 19-yard punt return into Bears territory near the end of the third quarter.
Further examination revealed Rossum suffered a chest contusion.
Safety Dashon Goldson experienced leg cramps during the game.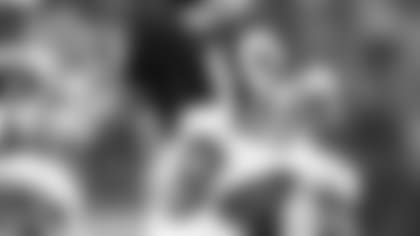 Where's the Pass Rush?
**
The 49ers defense totaled six sacks a week ago against the Packers, but they only once drug down a Bears quarterback for a sack in Thursday night's game.
Defensive end Justin Smith almost got there a few times, but the free-agent acquisition said it was a tough go because of the Bears scheme.
"They were running max protections and when they are leaving seven men in there to block, it's a little more difficult to get back there," said Smith. "We just have to work on breaking those seven-man protections, but that's hard to do though when they leave that many in to block."
Credit LaJaun Ramsey for the sole sack.
Lack of Communication Costly
Bears receiver Mark Bradley exposed a miscommunication error by the 49ers defense in the second quarter of action. Linebacker Manny Lawson had blanketed coverage as Bradley ran along the Bears sidelines, but Lawson turned him loose to Nate Clements. Clements didn't seem to be expecting the pickup and instead broke back inside.
"It was just a blown coverage," said Lawson.
J. Smith called the lack of communication throughout the game disheartening, but correctable.
"I've got to watch the film still, but I think most of it was just us not communicating the way we needed to," said Smith. "It's definitely fixable, but it's also stuff that we've got to get cleaned up."
Defensive Highlights

Cornerback Walt Harris broke up a touchdown pass in the first quarter on a 2nd and 8 play. Chicago settled for an eventual field goal.
Michael Lewis ran a safety blitz to bat down a Kyle Orton 3rd and 9 pass and force Chicago to try for a third quarter field goal. Robbie Gould's 48 try was no good.
Turnovers

The 49ers came up with the only turnover in the game during a Bears kickoff return. Safety Dashon Goldson got a helmet on returner Garrett Wolfe and was credited for the forced fumble, although cornerback Marcus Hudson's foot may have actually caused the ball to pop loose. Safety Keith Lewis recovered at the 16 for the 49ers.
Six plays later, the 49ers capitalized with a 1-yard touchdown run by Moran Norris.