The 49ers rivals in the NFC West have been also been hard at work this past week at the NFL Scouting Combine in Indianapolis.
To catch you up on their pre-draft planning, let's check in with each team's coach and general manager.
Coach Jeff Fisheraddressed the potential of drafting a quarterback at some point with backup Kellen Clemens scheduled for free agency,
"We've got obviously two different ways to solve that second to possibly third quarterback position," Fisher said, "and that's our free agency process and also through the draft. So we're just discussing."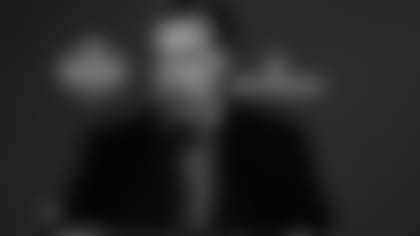 General manager Les Snead responded to the possibility of trading the No. 2 overall pick for the second time in three drafts; he traded out of the slot in 2012, when the Washington Redskins ended up taking Robert Griffin III.
"That's a nice asset. As an organization, we need to make the best of that asset like any business would do," Snead said. "So that's definitely an option. Not saying that will happen, but we'll evaluate and analyze all situations. And I think sitting at two, this is going to be a little bit different than the last one. When we went out to Indy the last time, it seemed like everyone knew who pick one was going to be (Andrew Luck) and probably what pick two was going to be. I'm not sure we're going to leave Indy and know who pick one going to be. If you all do know, let me know. That would help the spring out."
Snead also commented on the depth of the pool of this player's overall, and then in the wide receiver category specifically.
"Early in last May when we started looking at what was coming, you had a gut feeling this was going to be a deep draft. I think it's turned out to be that… It's a very, very deep draft at multiple positions.
"I think that group as a whole, the thing that stands out is it's deep. A lot of good players. Heck, the 15th receiver could be a starter in this league. From that group, you get a lot of different flavors, too. You get the large people, and you get the smaller, faster. They're competitive. And the other thing you notice, there are a lot of underclassmen that are coming out. It'll be a fun group."
Non-combine Rams note:Snead said he "wasn't losing sleep" over the ACL rehabs of quarterback Sam Bradford and left tackle Jake Long; he said he expected both to play in 2014 without putting an "inorganic timeline on it."
Coach Bruce Arians was asked how he keeps from over-thinking the pre-draft process.
"That's a hard thing," Arians said. "You can overload yourself with information. Sometimes players in your hometown, where I have coached, you hear too much about them. Then you don't take them and they go off and be successful. Because you had too much information. Just let them play football. Judge their character. Are they good in your locker room? Can we help this guy become better? And put him on your football team. It's really not rocket science.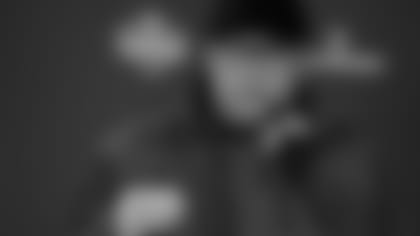 General manager Steve Keim talked about how the athletic quarterbacks in Seattle (Russell Wilson) and San Francisco (Colin Kaepernick) affect how he'll build the defensive side of his roster.
"Look at those two quarterbacks in particular, guys who can not only beat you with their arm, they can beat you with their feet as well," Keim said. "Last year, we felt we had to get longer and more athletic on defense to try to be able to play on the perimeter with those guys. Because as plays break down, those guys get outside the pocket, so you have to have guys like Dansby and guys like Darryl Washington who can run and cover ground and play outside the box."
Arizona holds the 20th overall pick in the draft. In which round, will the team address its need for a starting left tackle?
"The guys I've looked at, there may be that opportunity," Keim said. "The problem is, you don't know what the run is going to be like. Last year, what were there, four in the top 11 picks? And all those guys, if I recall correctly, played right tackle. And a lot of them struggled to some degree. It doesn't mean if you take one that they are going to have any success either. We played with a guy at left this year who was an undrafted free agent (Bradley Sowell). He had his times where he struggled but at times he did some nice things for us. Like any other draft, you've got to believe in your board, trust it and make sure you're selecting a good player as he falls to you. Our philosophy has always been best player available."
*Non-combine Cardinals note: *Arians said he thought 34-year-old starting quarterback Carson Palmer could "easily" play until he's 36 or 37. Speaking of signal-callers, Arians said he had "all the confidence in the world" that No. 2 man Drew Stanton could take the reins, if necessary.
Coach Pete Carrolldiscussed the importance of having size at the wide receiver position.
"Just look back at the history. There are great football players that are 5-foot-8 playing out there and guys that are 6-foot-3 playing out there," Carroll said. "There are a lot fewer of the tall guys because it's really hard to be tall and fast. It all goes back to the makeup of the player. I'm watching Sammie Watkins take the stage as he gets measured today, and I think he was 6-foot-1 and 211 pounds. OK, what separates that guy? What makes him such a great football player? It's all the other elements. It's not his height, weight, speed. It's all the other stuff that's been part of his makeup, his gifts. And then also the experiences he's had, the coaching he's had, the opportunity to play with great players and a great quarterback going through college. It's all of those things that make guys what they are. To think that there (are) only certain packages and there are only certain standards, you're going to make mistakes that way. You have to take every one of these guys as individuals and figure them out and see what they have and make an assessment of that."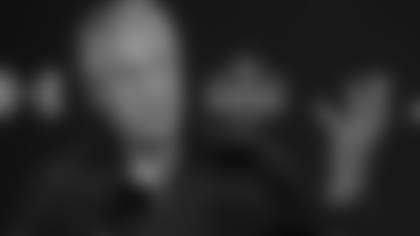 General manager John Schneiderwas asked about the comparison of his quarterback, Wilson, to projected first-round pick Johnny Manziel.
"I could see why people say that. His ability to find passing lanes, quickness, foot quickness, the way he moves and backs out of the pocket… That's the first thing that would stand out about Russell and Johnny."
Schneider spoke of the key characteristic he scouts in quarterback prospects as well.
"First and foremost, he has to be a guy (who) has to have the locker room," he said. "He has to walk into the meeting room and make the players know, 'Hey, this guy's got us. He's got it.' That character aspect. Ron Wolff would tell you it's how they tip the field, and you can see it during a game. Russell's very much like that. Very confident guy. But I'm not going to go down the list of specifics."
Seattle's chief on the football operations side of things also compared onetime 49ers prospect B.J. Daniels, now property of the Seahawks, to Wilson.
"His ability to find passing lanes," Schneider said. "He's got very good eyes. Guys that are undersized, they've got to be able to move so that stands out right away with those guys. Similar traits."
Non-combine Seahawks note:Asked about the high salary cap figures of veteran pass-catchers Sidney Rice and Zach Miller, Carroll said he hoped to keep the team together. Then reports spread that Rice would be released.
The number #12 will remain on the left side of my chest no matter what! Grateful for the opportunity to share so many special moments w yall — Sidney Rice (@sidneyrice) February 21, 2014