Gerald Hodges has made fast friends in the San Francisco 49ers locker room.
The recent trade acquisition from the Minnesota Vikings told reporters on Friday that he's acclimating quite well in his new surroundings.
"Everybody has been great," the third-year linebacker said. "They welcomed me with open arms. They made the transition very easy for me."
Hodges, 24, made 10 starts in 29 games for the Vikings. He even suited up and recorded eight tackles as a starter in a "Monday Night Football" loss to the 49ers on Sept. 14. Fast forward five weeks, Hodges said he's optimistic that he'll get the chance to help the 49ers win as a member of the team.
It's not known if Hodges will be active in Sunday's game against the Baltimore Ravens. The 6-foot-2, 236-pound linebacker was inactive for his first game with the 49ers in Week 5, but Hodges did receive significant practice reps this week. Starter NaVorro Bowman was given a veteran's day off on Wednesday, which allowed younger linebackers like Hodges to gain valuable experience.
"Gerald was able to get a decent amount of reps yesterday just by the personnel that we had practicing, and he's done a good job with it," defensive coordinator Eric Mangini said on Thursday. "Whether or not he can come in this week, we'll have to see more towards the end of the week and also see where he fits in on special teams, because that's always a part of the discussion with guys that aren't necessarily starting."
Hodges said he's hopeful that he'll be one of the 46 players on San Francisco's roster to dress against Baltimore.
"I don't want to talk or harp too much on things because at the end of the day I'm not upstairs," he said. "I don't know what's going on. But like I said, I'm excited to go out there and play, and I'm ready to do what they need me to do."
Hodges could factor into a role on special teams if active. The young linebacker said he's comfortable with that role.
"I'm just ready for whatever the coaches need me to do," he said.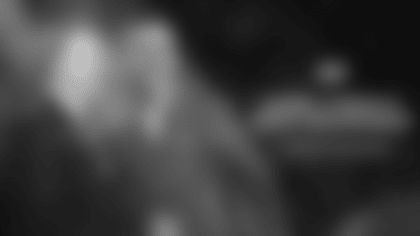 news
Los 49ers Anuncian la Ampliación de Contratos para John Lynch y Kyle Shanahan
Los San Francisco 49ers han firmado ampliaciones de contrato con el gerente general, John Lynch y el entrenador en jefe, Kyle Shanahan.