Much like everyone who had built unforgettable relationships with former NFL quarterback Steve McNair, the news of his passing last week hit 49ers kicker Joe Nedney extremely hard.
"I'm still trying to wrap my mind about the whole situation," Nedney said late Wednesday night. "But ultimately my heart goes out to his family, especially to his wife Mechelle, and his four sons – I hope they can get through this whole thing too."
Nedney and McNair were teammates on the Tennessee Titans for four years (2001-2004) and also had their lockers beside each other. The 49ers place-kicker witnessed first-hand just how important McNair was to the Nashville community as well as the leadership and toughness he routinely displayed on the field.
"He really was the man, like Joe Montana was to the 49ers. He was that kind of guy to the Titans," Nedney said. "He set the bar for me and my teammates as players and as men. He molded part of my career and I'll be forever indebted for the time that I spent with him."
Like many of McNair's former teammates, Nedney will attend McNair's funeral at the Mt. Zion Baptist Church in Whites Creek, Tennessee on Thursday to try and get some closure on their tragic loss. But more importantly, over 5,000 attendees will be there to celebrate the life of the former NFL Co-MVP and three-time Pro Bowler.
"I know he's going to be sorely missed," Nedney said. "I've been keeping in touch with people in the Nashville community and that whole place has been reeling. I'm looking forward to getting out there and seeing my old teammates and being able to speak positively about the man and share stories about him. That's the most important part of the healing process – sharing stories about the man that we knew – our teammate and our leader."
Being side-by-side with McNair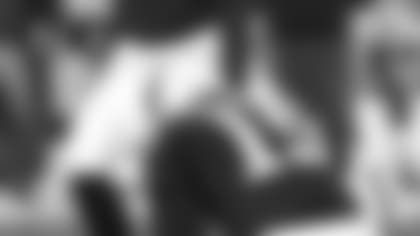 in the Titans locker room not only created a bond between Nedney and his quarterback – it also allowed him to see McNair's unique personality. While many teammates have given testimonies of McNair's toughness and leadership qualities since the tragedy, Nedney can speak of those characteristics as he was alongside to see all the nagging injuries McNair ignored in order to be a successful quarterback in the NFL.
"There was always a smile on his face even when he was hurting. Above all that, he was such a warrior on the field," Nedney said. "Once gametime came, any bumps or bruises that he had all just went away for the duration of the game. He gave everything that he had and put it on the field."
Although he was known for guiding his teammates to success on the field, off the field McNair led by his actions.
"He wasn't the kind of vocal team leader where he'd get in front of the guys and hoot and holler to motivate them," Nedney recalled. "He was more of a motivator by what he did on the field. How could you not get motivated by a guy who couldn't practice during the week and then went out and put together an All-Star performance on Sunday? He was the man."
Nedney found stability in Tennessee playing for a perennial AFC powerhouse led by McNair after spending six seasons with six different franchises from 1995-2000.
"When I got there, it was a year removed from their Super Bowl trip when they came a yard short against St. Louis and lost," Nedney said. "But to join a team who had gone through something like that, you could see a work ethic throughout that entire organization. Steve was very important to that whole mindset."
McNair also made Nedney's job much easier.
"He gave me a lot of opportunities for extra points, there weren't a lot of field goals to be kicked," Nedney remembered. "He finished off drives and scored touchdowns. I was just very proud to be a part of his offense and score points for the team."
The biggest lesson Nedney learned from McNair was to embrace the opportunity to perform every week.
"Steve taught me that Sunday is the best day of the week," Nedney said. "You get to go out there in front of thousands of people and you get to do your thing and you should truly enjoy what you do. And I think Steve did enjoy performing on Sundays very much."
In particular, one Sunday performance of McNair's stood out to Nedney the most.
It was December 1, 2002 on the road against the New York Giants. The Titans won the game 32-29 in OT on a Nedney game-winning field goal, but it was McNair who stole the show.
Bruised ribs couldn't stop him from completing 30-of-43 passes for 334 yards and three touchdowns in a winning effort. But the play that jumps out to Nedney was McNair's two-point conversion which tied the game with nine seconds left in the fourth quarter.
"The game had playoff implications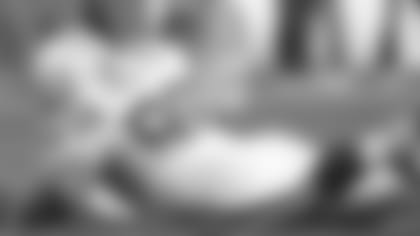 and we needed to win order to stay in the playoff hunt. I think he had two or three bruised ribs, and that alone would make it very easy just to crumble to the ground.
"On that play, I think everyone was just expecting him to get rid of the ball and not carry it because he was just too sore. He was in the shotgun formation, caught the snap and immediately took off for the goal line. He made it through and scored the two-point conversion. I remember when he spiked the ball; he held one hand over his ribs to brace himself as he spiked it. I just remember seeing the man in so much pain, giving everything he had so his team could win because it was important. The playoffs were on the line and he knew if he didn't do it nobody was going to. He had that kind of mentality, which was so intangible. That moment really stood out to me. That's the definition of a warrior."
Even with all the success McNair had on the football field, Nedney and his Titans teammates marveled at the class and humble nature of their leader. Before meeting McNair, Nedney wondered what the man known as "Air McNair" would be like in person.
"Even before I met him, there was such an anticipation of meeting him," Nedney recalled. "You wondered what kind of individual you would meet, and when I met him he was a very normal, grounded man. He seemed very low-key, humble and even-keel about everything that was going on around him."
Currently, there's a lot of sadness and frustration with McNair's untimely passing. But with time, Nedney anticipates people seeing "the legacy he left."
Nedney also expects to see a lot of McNair jerseys when he lands in Tennessee for the funeral service.
"It'll be good for everyone who goes to the memorial service," Nedney said. "When something like that happens, the best thing I've learned to do is when you get all the people who loved him together, you smile, you laugh and you remember the good times. That's really all you can do.
"I choose to celebrate, the teammate, the leader and the man I remember. That's what will help me out, remembering Steve as I remembered him. He was just a really solid teammate, solid man and a great leader. I witnessed greatness and he will be sorely missed."