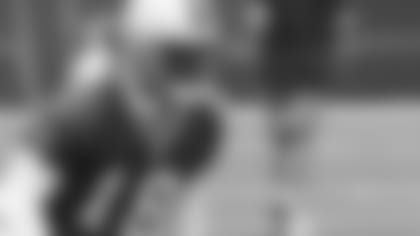 Back in January, the 49ers signed wide receiver Michael Spurlock to a future contract. The former Arizona Cardinals and Tampa Bay Buccaneers kick returner and wideout joined the 49ers to make an impact on what he called "an up-and-coming team." Read what else he had to say in this exclusive Q&A session with 49ers.com.**
Q: During your college days at Ole Miss you were teammates with 49ers Pro Bowl linebacker Patrick Willis, what was he like back then and how happy are to be reunited with him again?
A: I was there for three years with him ('03-'05) and he's the same old dude. He's a hard worker. He comes to work and enjoys doing it. He's really just a hard working guy. I talked to him when I made it out here for offseason workouts and he was happy to have me out here and happy to have another Ole Miss guy out here. It's good to be teammates again.
Q: Being that you were the first member of the Tampa Bay Buccaneers to return a kickoff for a touchdown in franchise history in 2007, what happened on that play that allowed you to make history?
A: We were playing Atlanta and it was an unbelievable feeling. You see people around the league doing it – (Devin) Hester makes it look easy. He does it 2-3 times like it's nothing. But really it was just something that got the monkey off the back of the franchise. We won the game and ended up winning the NFC South and it was just a great run. It started off as a middle return, but it ended up being like a middle-right return. I hit the sideline and it was just me and the kicker. They always say you can't let the kicker catch you, so all I was thinking was "I have to get to the end zone." But at the time it seemed like the end zone kept moving away from me.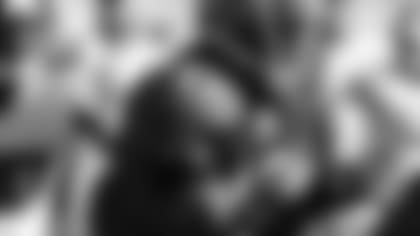 Q: What was the reaction from the veterans on the team who had never seen it done before?**
A: It was unbelievable, they were all really excited. Derek Brooks is the ultimate veteran and he told me before that game, "Be great and today is a good day to do it." Ever since I got the job as the returner that was one thing that he told me. He always told me, "You have good weather – today is a good day to do it."
Q: You spent last season on the Buccaneers practice squad, why did you ultimately decide to sign with the 49ers?
A: I liked the opportunity of playing with a bunch of young guys who are really working to be great. I was in the division with Arizona ('07) and I could see the strides they were making. I think it would be something special to be a part of the team getting over the hump and into the playoffs.
Q: Why did you pick No. 18 for your jersey?
A: I picked it because I liked it most out of the 80-numbers available and this was the only teen-number available. I couldn't wear 82, because that's for a big guy. I'm a little guy (5-foot-11), so 18 fit. I look at it as one – being the only one, and eight is infinite.
Q: Did you do anything special during the offseason?
A: I just relaxed. I have two little girls and I chilled with my wife and my girls. I worked out a lot and I got my wife to work out with me. We really just relaxed and enjoyed the Florida weather.
Q: What are your goals for the offseason program leading up to the upcoming season?
A: I just want to get better every day that I come to the facility. I want to learn something new every day to get better. Coach Sully (wide receivers coach Jerry Sullivan) is a very good, technically sound receivers coach and I've never really had anybody that detailed. My goal is to really learn the position as best I can and every day get better, make strides and help this team all the way through.
Q: What are your impressions of offensive coordinator Jimmy Raye and what the team is building offensively?
A: I think it's going to be a very explosive offense. The main thing it's going to do is impose our will on opposing teams. In the fourth quarter, that's when you're going to get the big runs. It's about imposing your will and getting big plays once we have the defense sinking in. It's really going to be about power, blocking and everybody winning their one-on-one battles and imposing their will.
Q: What do you think about the Bay Area so far?
A: I've been out to San Francisco a couple of times with my family, going shopping and enjoying Fisherman's Warf. I've really enjoyed it though. You can't beat the weather and the people. I think it's going to be a great experience.