Last month,I focused on how investing in 49ers memorabilia was better than the stock market. With less than a week left before Super Bowl XLIV, it seems only natural for me to stick with the football theme and feature collectibles relating to the Super Bowls in my latest 49ers memorabilia report.
Whether its Super Bowl ticket stubs, programs, helmets, jerseys, player rings or replica trophies, memorabilia from the most monumental contest in all of Sports continues to catch the attention of serious collectors.
With each year that goes by, it seems that the Super Bowl achieves more popularity among fans and collectors. And due to that increased excitement, collectibles from the game also elevate in demand, and as a result, the value of Super Bowl memorabilia increases from year-to-year. The amount of collectors putting together full runs of ticket stubs and programs from their Super Bowls continues to grow every year as well, and that also aids in the climbing value of this area in the hobby.
My advice is to act quickly if you're a 49ers collector, because for roughly only a few hundred dollars you can still become the proud owner of some of the most significant 49ers Super Bowl memorabilia out there.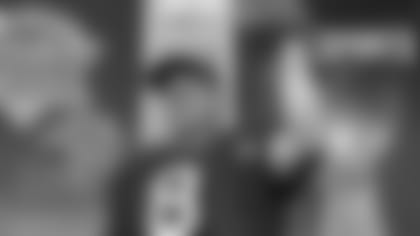 For example, not only is it great to be able to own a piece of 49ers Super Bowl memorabilia that was actually in the stadium the same time of the game, but early 49ers Super Bowl pieces are almost guaranteed to gradually increase in value.
However, if that price tag is still a little too steep for your collecting budget, don't worry. You can pick up stubs and programs from some of the more recent Super Bowl games for under $100. Another example is a Super BowlXVI (49ers vs. Bengals)ticket stub sold recently for $75 online.
Many times, 49ers players like Ronnie Lott, Roger Craig, Jerry Rice, Dwight Clark who took part in Super Bowl games tend to hang on to their game-worn memorabilia from the big event. However, once in a great while pieces used in the Super Bowl will hit the open market. While these pieces usually are much more expensive than items like ticket stubs and programs, the desirability for game-worn 49ers Super Bowl memorabilia is off the charts.
Some of the most significant pieces of 49ers Super Bowl memorabilia to hit the auction blockwere Earl Cooper's Super Bowl XVI ring which reached $15,893 in an American Memorabilia auction; Joe Montana's helmet worn during Super Bowl XIX realized $8,906; Charles Haley's Super Bowl XIX game-worn jersey sold for $2,706; a 49ers Super Bowl XXIV football signed by entire team brought $789.
In the roller coaster world of collecting and investing in 49ers memorabilia, there are very few "sure things." But, just about as inevitable that the majority of Americans are going to tune into the big event on Sunday, Feb. 7, Super Bowl collectibles will always command solid prices in the industry. So, make sure you snag some 49ers Super Bowl items, before the prices go: All, the, way!
And be sure to check out the 2010 Annual Sports Memorabilia and Collectors Show.
Don't miss this one! For those 49ers fans interested in meeting the players in person frompast 49ers Super Bowls won't want to miss the big 2010 Sports Collectors Show in San Jose, February 19-21 at the San Jose Convention Center. Scheduled 49ers Hall of Famers to appear are: Jerry Rice, Joe Montana, Steve Young, Ronnie Lott, Y.A. Tittle, Jimmy Johnson, Dave Wilcox, Joe Perry, Bob St. Clair, and Hugh McElhenny. They will be signing photos, jerseys, helmets, posters, and more. For more show information contact: www.Gtsportsmarketing.com.
*Martin Jacobs has been an advanced collector of 49ers memorabilia for 57 years. He has established himself in the hobby as a respected market authority in virtually all major areas of the advanced sector. He continues to enhance his collection and welcomes any comments and desires any 49ers memorabilia to purchase. He also offers free appraisals. He can be reached by email:MJacobs784@aol.com.
*