Each week, 49ers.com gets to know two members of the 49ers Gold Rush. In this week's installment, we meet third-year member Marissa from Castro Valley, Calif. and Emily, a rookie member from Santa Clara, Calif.
What's something our fans would be surprised to learn about you?
Marissa: I can do handstand walks and I also coach wrestling!
Emily: I was adopted from South Korea when I was 5 months old.
Who is the most inspirational person in your life?
Marissa: My parents have inspired me to have a hard work ethic in everything I do and have shown me a supportive and loving example to follow.
Emily: My dad is the most inspirational person in my life because he has the best sense of humor. He always knows how to make me laugh! He is also the most hardworking individual I know. I look up to him constantly and strive to be as successful as he has become. He is also so selfless and caring and has always been my biggest cheerleader in life.
Who is YOUR biggest cheerleader?
Marissa: My husband is my biggest cheerleader. He has attended countless dance events and games over the years and has supported me in my Gold Rush journey every step of the way!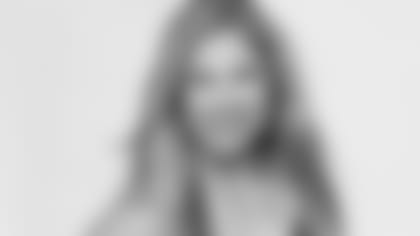 What is the one goal you'd like to accomplish during your life?
Marissa: I would love to make a difference in the world by helping alleviate poverty. I have traveled twice to Malawi, Africa and have partnered with a few organizations there to help the people get better access to food, water, education, health care and spiritual growth opportunities. I would absolutely love to make a huge impact in the lives of those who are impoverished.
Emily: Travel to all 50 states and every continent.
What does it mean to be a 49ers Faithful?
Emily: To me, being a 49ers Faithful is being a loyal and passionate individual, who has great spirit and positivity for both the city of San Francisco and football. It's really all about the love and support that goes into representing something bigger than yourself, along with being a member of such a devoted community!
If you could be anybody, besides yourself, who would you choose and why?
Marissa: I would love to be Julianne Hough because of her incredible dance abilities in Dancing with the Stars and Footloose, as well as be able to travel and give back to organizations like Charity Water.
Emily: I would be Beyoncé because she is everything!! She can sing, dance, perform and is such an inspiration. She sheds nothing but a positive light in the entertainment world and is just an overall kind and talented human.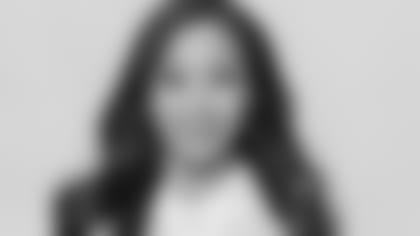 What do you like most about being a member of the Gold Rush?
Emily: What I like most about being a member of the Gold Rush is representing such a respected team with 39 other incredible, hardworking women who share the same goals and passions as I do. Although I am a rookie this year, I am so unbelievably excited to be able to dance alongside women who I know will become my second family.
If you could say anything to the 49ers fans what would it be?
Marissa: You can expect an exceptional gameday environment every time you join us at Levi's® Stadium this season. My teammates and I have been hard at work and we can't wait to see and meet fans at every event and game. Bring your energy, because you know we'll have ours!