Each week, 49ers.com gets to know two members of the 49ers Gold Rush. In this week's installment, we meet fourth-year member Allison from Folsom, Calif. and Laurel, a rookie member from Pasadena, Texas.
What's something our fans would be surprised to know about you?
Allison: I was a competitive figure skater before I started dancing/cheering.
Laurel: I have perfect pitch and play the oboe and English horn.
What is something fans would be surprised to learn about the Gold Rush?
Allison: I think fans would be surprised to learn how diverse the women are who make up the Gold Rush. There are accomplished women who are engineers, teachers and mothers who all come from a variety of different backgrounds. I think our diversity is one of the many things that makes Gold Rush special.
What do you like most about being a member of the Gold Rush?
Laurel: I love to perform! I am the happiest when I am dancing. However, what makes the Gold Rush truly unique is the fellowship that occurs within the team. You're not just teammates, you're family.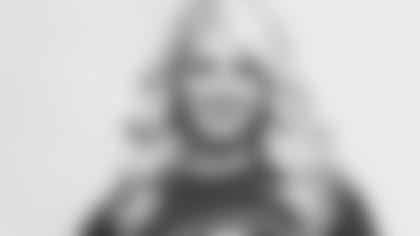 Who is the most inspirational person in your life?
Allison: The most inspirational person in my life is my first high school dance team coach. She created an environment that allowed me to fall in love with dance - something I can't imagine my life without now. She inspired me to follow my dreams and helped me believe I could do whatever I set my mind to. She helped shape me into the person I am today.
If you were a tourist in San Francisco, what three things would be on the top of your must-see list?
Laurel: Having recently moved to the Bay Area, I feel like I am still a tourist myself! I have really enjoyed visiting the Golden Gate Bridge, Fisherman's Wharf, and Fort Mason Park.
Who is your favorite 49ers player?
Allison: My favorite current 49ers player is Bradley Pinion. He is not only an asset to the 49ers but I admire him for his involvement in the community and at charity events. He is an active volunteer and was awarded with the 49ers Walter Payton Man of the Year Award in 2017 and the 49ers Rookie Community Relations Service Award in 2015.
Brag about one of your fellow teammates.
Laurel: I met Shasta at the first Gold Rush audition workshop and right off the bat she was congenial, welcoming and encouraging. She supported me throughout the entire audition process and was even the first person to call me to congratulate me for making the team. She's truly one of a kind!
Who is YOUR biggest cheerleader?
Allison: My biggest cheerleader is my mom. She has supported me unconditionally throughout my entire journey on Gold Rush. It always makes me smile to see her in the stands.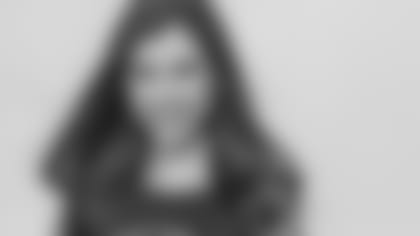 What do you like most about being a member of the Gold Rush?
Allison: Being a member of the Gold Rush has given me the opportunity to create incredibly valuable friendships with my teammates and I love cheering on my favorite team in the NFL alongside them.
If you could say anything to the 49ers fans what would it be?
Laurel: THANK YOU. Your support and enthusiasm for the Gold Rush is outstanding! Without you, we couldn't do what we love.