Each week, 49ers.com gets to know two members of the 49ers Gold Rush. In this week's installment, we meet fourth-year member Yuri from Aichi, Japan and Mariah, a rookie member from San Bruno, Calif.
What's something our fans would be surprised to learn about you?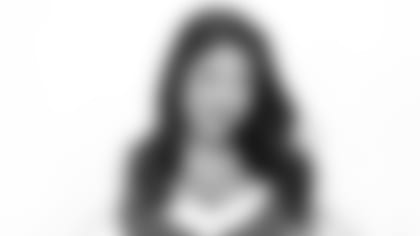 Yuri
Yuri: I want to open my own dance studio in California. Not only dancing but teaching Japanese culture and language at the same time.
Mariah: Fans would be surprised to learn that I was in Beyoncé's "Lemonade" music video in 2015.
Yuri: Being a part of Gold Rush is my dream job. I moved to the United States because of this and it is a dream come true!
How would you describe your style?
Mariah: I would describe my style in one word, bright! I like to think I'm a mix of Rihanna with a little of JLo. I love being extra with my style, being different. I also like getting dressy and I love heels.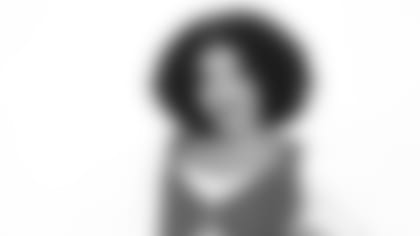 Mariah
Who is the most inspirational person in your life?
Yuri: My mom. She is my best friend and role model. She never misses my call, even if it's 2am in Japan.
Mariah: My mom would have to be the most inspirational person in my life because she is the strongest woman I know. She's never given up even when everything was against her and for that I owe her the world.
What is your biggest fear?
Yuri: Sharks. I love to go to surfing in Santa Cruz but I'm always afraid of the sharks.
What is your most embarrassing moment?
Mariah: My most embarrassing moment happened when I was in the 4th grade. We were all at the lunch table and I was drinking chocolate milk. I laughed and all the milk came out my nose! Everybody started laughing, I ended up laughing at myself too.
Do you have any pets? Tell us about your favorite furry friends.
Yuri: I have a Chihuahua. He always loves looking great and tries to be sweet. He is super silly.
What do you like most about being a member of the Gold Rush?
Yuri: Continuing to grow as the woman I hope to become every day.
Mariah: I love the bonds and connections we have. Most people would assume that since there are 40 of us that we might not be that close, but we really are.
What have you learned from being a member of the Gold Rush?
Mariah: Since becoming a member of the Gold Rush, I've gotten to know so many different women and each one of them continue to inspire me.
GOLD RUSH FAVORITES
Yuri
Mariah
HOLIDAY
New Years Day
Thanksgiving
PHONE APP
SNOW
Tidal
MOVIE
The Martian
Save the Last Dance
TV SHOW
Hilarious
So You Think You Can Dance