Each week, 49ers.com gets to know two members of the 49ers Gold Rush. In this week's installment, we meet second-year member Areli from Napa, Calif., and Kayla M., a rookie member from Antioch, Calif.
Do you have any pets? Tell us about your favorite furry friends.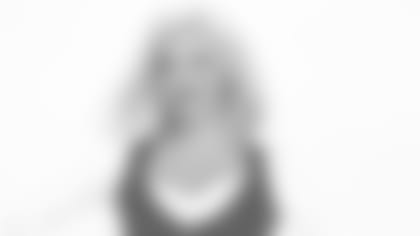 Alexandria
Alexandria:
I have two Siberian Huskies. One boy and one girl, they are my fur babies.
Kayla M.:I have 3 small dogs named Nala, Morusa and Lola. They each have very different personalities and love stealing socks from my room.
What is your dream job? Alexandria:A Travel Agent. I love planning and finding fun places to visit in a new town or country.
Kayla M.:My dream job is being a choreographer and visual director for artists.
How would you describe your style?
Kayla M.:My style is super casual and comfortable, you will always catch me wearing a dad hat.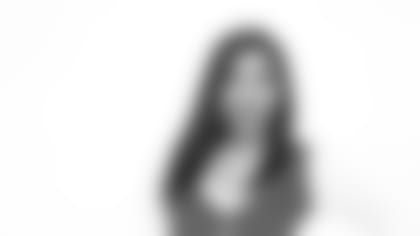 Kayla M.
Walk us through a day in your life.
Alexandria:When Gold Rush season starts, I do most of my practicing first thing in the morning. It is the perfect way to start my day. I absolutely love breakfast, so I usually eat a hearty breakfast with a cup of coffee. Then I work out of my home office. After work, I hit the gym! Once I return home from the gym, I usually make dinner and then watch a show or walk my dogs.
Who is the most inspirational person in your life?
Alexandria:My high school dance coach. Not only did she push me as a dancer, but she is all around an incredible person. She helped me navigate through some of my most difficult times. She is one of those people that lights up a room and inspires others.
Kayla M.:My mom is the most inspirational person is my life because she always supports my decisions, but keeps me grounded. She has instilled in me strong family values, respect, and love for my extended family.
What's something our fans would be suprised to learn about you?
Kayla M.: I don't know how to swim and I don't even own a swimsuit!
What have you learned from being a member of the Gold Rush? Alexandria:Being a part of Gold Rush is one of the most amazing experiences. We are constantly surrounded by such a diverse group of women that encourage one another on and off the field. I have learned so much about myself and have been inspired to push myself out of my comfort zone. I have learned that the girl standing to my right on the field is in dental school and the girl on my left is the sweetest and funniest woman. I look around myself on Saturdays at practice and am reminded of the incredible talent of my teammates. This isn't just a team it's a sisterhood. Something we say to one another is "I'll do it for you, if you do it for me".
Kayla M.:I have learned that it takes more than dance skills to be on this team. You learn how to represent yourself in a professional manner and become more confident in everyday life because you are surrounded by amazing women who are constantly encouraging each other.
GOLD RUSH FAVORITES
Alexandria
Kayla M.
COLOR
Aqua
Navy Blue
TV SHOW
Game of Thrones
Orange is the New Black
MOVIE
Step Brothers
The Avengers
ARTICLE OF CLOTHING
Leggings
Jean Jacket