*Each week, 49ers.com gets to know two members of the 49ers Gold Rush. This week, we meet Marisssa, a rookie from Castro Valley, Calif., and Yuri a third-year member from Japan.
*
If you could say one thing to the 49ers fans what would it be?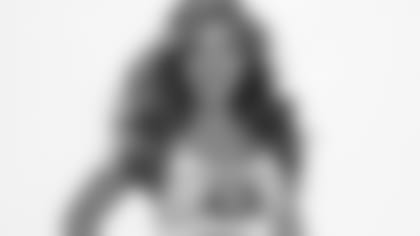 MARISSA
MARISSA:You can expect an exceptional game day environment every time you join us at Levi's® Stadium this season. My teammates and I have been hard at work getting ready for opening day and we can't wait to see and meet fans at every event and game. Bring your energy, because you know we'll have ours! 
YURI:Are you guys ready to win?!What do you like most about being a member of the Gold Rush?YURI:Sharing every moment, being a part of the family and smiling together with the 39 other beautiful ladies.
What have you learned from being a member of the Gold Rush?
MARISSA:Being a member of the Gold Rush has taught me about the legacy of inspirational women that I am now so honored to be a part of. I have learned to be more positive, hardworking and to motivate others I am surrounded by.
How would you describe our style?YURI:I would like to say 'Dreamer.' I moved to the United States from Japan to be a part of the Gold Rush because it's my dream.Can you walk us through a day in your life? MARISSA:My day always begins with coffee. Next I spend the day teaching middle school sports, fitness, social skills and so many other activities in their P.E. class. Every so often, I run a few miles during my lunch break. After school I am an advisor for students in a hip hop dance club. Once I get home I usually work out, cook a healthy dinner and depending on the evening I may head out to either a slow pitch softball game, attend youth group as a leader for high school students, bible study or unwind at a yoga class.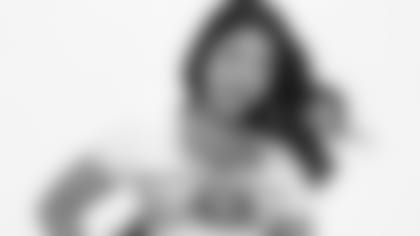 YURI
YURI:I have a dog, a Chihuahua named Aloha.
Who's the most inspirational person in your life? MARISSA:My parents have inspired me to have a hard work ethic in everything I do and have shown me a supportive and loving example to follow.
YURI:Definitely my mom. She's a hard worker and has a great heart. She always cares about me, she never misses my calls even if they're at two in the morning. I want to be like my mom when I have kids in my future.
What's something our fans would be surprised to learn about you? MARISSA:I am a gymnast and I can walk on my hands in a handstand.
GOLD RUSH FAVORITES
MARISSA
YURI
MOVIE
THE LONGEST RIDE
MR. BEAN
TV SHOW
DANCING WITH
THE STARS
RIDICULOUSNESS
CARTOON CHARACTER
TWEETY BIRD
BARBIE
BAY AREA RESTAURANT
LO COCO'S ITALIAN
SKATES ON THE BAY