Each week, 49ers.com gets to know two members of the 49ers Gold Rush. This week, we meet third-year member Charlese from San Jose, Calif. and Melissa, a second-year member from San Francisco, Calif.*
If you were a tourist in San Francisco, what three things would be on your must do list?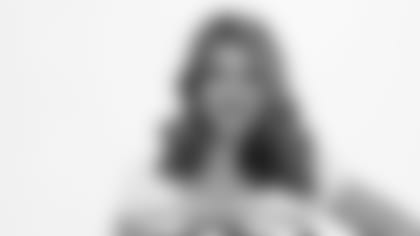 CHARLESE
CHARLESE:My to-do list includes taking the Alcatraz tour, riding a cable car, and seeing the Painted ladies.
MELISSA: Catch a baseball game at AT&T Park, bike/walk across the Golden Gate Bridge, and visit Twin Peaks to see the beautiful view of the city.
If you could say anything to the 49ers fans what would it be?
ARELI:Mingling and taking pictures with the 49ers Faithful is the best part of being a cheerleader! I am a fan just like everyone else in the stands! Thus, it is a beautiful feeling to be able to speak with those whom share the same excitement and enthusiasm for the 49ers. I look forward to meeting you great people and connecting about our passion for the best Bay Area team!
What have you learned from being a member of the Gold Rush?
CHARLESE: I have become a more goal oriented woman. My 39 Gold Rush sisters have accomplished many different goals and it inspires me to constantly better myself at work, in education, and as a friend.
What do you like most about being a member of the Gold Rush?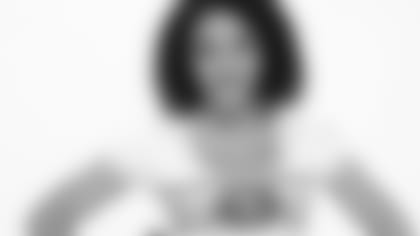 MELISSA
MELISSA: I love being a positive role model to younger girls who dream of becoming a Gold Rush member one day. Working with the Jr. Gold Rush is my favorite part of the season, and helping them overcome their fears is the most rewarding feeling.
What is your biggest fear?
CHARLESE:I am terrified of spiders!
MELISSA:Not accomplishing all my goals and dreams. I believe everyone has a purpose, and I fear not fulfilling my purpose in life. I fear waking up one day and realizing that I put my talents and skills to waste. I also have a huge fear of spiders.
Who is the most inspirational person in your life?
MELISSA:My mom for always putting her children before herself.
What is your biggest goal this season?
CHARLESE:To help every rookie feel confident. Your first season can be scary because everything is new, but I want to make sure they make the best of their first year.
How would you describe your style?
MELISSA: Pretty simple and laid back. I love oversized concert t-shirts, leggings/shorts, and a pair of sneakers.
What does it mean to be a 49ers Faithful?
CHARLESE: You support the team through the good and the bad.
MELISSA:I would love to be a backup dancer for Beyonce!
GOLD RUSH FAVORITES
CHARLESE
MELISSA
MOVIE
BREAKFAST AT TIFFANY'S
THE TEMPTATIONS
TV SHOW
KEEPING UP WITH THE KARDASHIANS
BRING IT!
HOLIDAY
THANKSGIVING
THANKSGIVING
CHARITY
LOVE YOUR MELON
MAKE-A-WISH FOUNDATION