Each week, 49ers.com gets to know two members of the 49ers Gold Rush. This week, we meet second-year member Areli from Fresno, Calif., and Nina, a fourth-year member from San Jose, Calif.
Who is the most inspirational person in your life?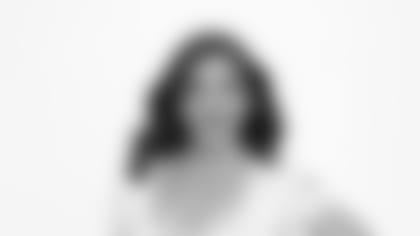 ARELI
ARELI:My mother Rosa and father Manuel are the biggest inspiration in my life. They are both extremely incredible individuals who were born and raised in Mexico. They received only an elementary school level of formal education and eventually moved to the United States and worked relentlessly to become the people that they are today. My father became a civil engineer for over 30 years. My mother took on various careers before settling down to be a housewife when I was born. They have been married for over four decades. Their unconditional love and support, as well as their commitment to  my growth and development has shaped me into an optimistic, ambitious, and passionate soul.
NINA: It is a tie between my Mom and Dad. Not only are they the most inspirational people I know but they are also the most supportive. They have taught me to follow my dreams and never let anything stand in my way of success and happiness. They always have my back in everything I do and have shown me the true meaning of love within a family and for that I am forever grateful. Love you guys!
If you could say anything to the 49ers fans what would it be?
ARELI:Mingling and taking pictures with the 49ers Faithful is the best part of being a cheerleader! I am a fan just like everyone else in the stands! Thus, it is a beautiful feeling to be able to speak with those whom share the same excitement and enthusiasm for the 49ers. I look forward to meeting you great people and connecting about our passion for the best Bay Area team!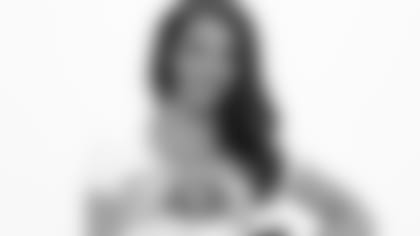 NINA
What do you like most about being a member of the Gold Rush?
NINA:I am surrounded by passion, talent, inspiration and positive energy every day. Every practice I am pushed and inspired by my teammates and coaches with their talent and drive. Every event and game I am mind blown by the passionate 49ers faithful and our amazing athletes. I am constantly reminded of the ability we have to spread positivity and growth amongst everyone we cross paths with and that alone makes me so grateful to be a part of the Gold Rush.
NINA: Something that I can wake up excited and happy to do every day. I like people, entertainment, traveling and constantly being inspired by lots of life around me, so anything that falls into that category. 
How would you describe your style?
ARELI:I would describe my style as chameleon-inspired. It changes very frequently with the wind. Factors such as the weather, place, time, mood, and/or occasion also come into play when I think about how I display myself.
What's something our fans would be surprised to learn about you?
NINA:I really like to draw! I have been into art ever since I was little and every now and then I create a new piece about something that inspires me!
What is your biggest goal this season?
ARELI:To live in the moment with the mind of a veteran, and the heart of a rookie.
What is your most embarrassing moment?
NINA: Falling in the library in front of a sports presentation on my first day of college. My laptop slid in front of me and a guy got up and yelled "Safe" as if I had just slid into home. Luckily for me that comment lightened the mood!
GOLD RUSH FAVORITES
ARELI
NINA
MOVIE
EAT, PRAY, LOVE
ANY DISNEY MOVIE
TV SHOW
HOUSE OF CARDS
THE BIG BANG THEORY
APP
CALM
WAZE
CHARITY
PREVENT CHILD ABUSE AMERICA
THE 49ERS FOUNDATION