Each week, 49ers.com gets to know two members of the 49ers Gold Rush. This week, we meet fifth-year member Alexa from Petaluma, Calif., and Kirsten, a second-year member from San Leandro, Calif.*
What's something our fans would be surprised to learn about you?
ALEXA
ALEXA:I enjoy cooking and working out in my spare time. I also enjoy taking dance classes, anything from hip-hop to contemporary. 
KIRSTEN: I had the opportunity to Emcee/Host the Fan Energy Zone in Super Bowl City.
What do you like most about being a member of the Gold Rush?
ALEXA:Being able to do what I love on the most incredible stage is a blessing. I am surrounded by talented and inspiring women that push me to be a better person. Not only do I get to dance, but I get to interact with fans, establish friendships, and create lifelong memories.
Who is the most inspirational person in your life?
KIRSTEN:That would have to be my mom. She is the strongest person I know. She has taught me to persevere in hard times, love more than my arms spread wide, work hard and dream to the stars. She is the most selfless, helpful, caring, person I have ever met. Overall, I owe a great deal of who I am today to her.
ALEXA:I have a dog named Ava. She is a terrier mix. I rescued her from a shopping bag in front of a store. It has been love ever since!
KIRSTEN: I have a Siberian husky named Charles. He is three years old and is in charge of the house. I love putting him in his 49er Jersey on game day rooting on his favorite team.
What have you learned from being a member of the Gold Rush?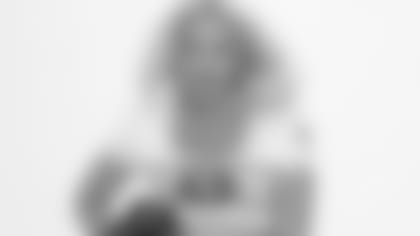 KIRSTEN
KIRSTEN:To live in the moment, to cease every opportunity that presents itself with appreciation, to be thankful, to give back, reach for the stars and most importantly to smile because life is to short not to. I love what I do and becoming a Gold Rush Cheerleader has made me a better me, I am honored to represent an incredible organization.
ALEXA:To be a performance director for a professional dance team. I would also love to be involved in the culinary world.
What is your biggest goal this season?
ALEXA: To be the best possible version of myself that I can be. Another big goal of mine this season is to promote breast cancer awareness. As the 2015-16 recipient of the Melissa Galvin Award, I want to keep Melissa's story at the forefront of my season. I hope to inspire my fellow teammates and women to get tested, and that a crucial catch can save your life.
GOLD RUSH FAVORITES
ALEXA
KIRSTEN
MOVIE
FORREST GUMP
LAW ABIDING CITIZEN
TV SHOW
LAW & ORDER: SVU
THE BACHELOR
APP
INSTAGRAM
SNAPCHAT
CHARITY
MAKE-A-WISH
WOUNDED WARRIOR