Our annual offseason fan Q&A sessions with 49ers General Manager Scot McCloughan have returned to 49ers.com. Fans sent in questions to our Twitter, Facebook and YouTube accounts as well as in the comments section of our Goal Posts Blog. From the hundreds submitted, we selected a handful of questions for our first round of "McCloughan's Mailbag."
If your question was not selected in this round, re-send the question or a different inquiry to our Twitter, Facebook or YouTube accounts or in the comments section of our Goal Posts Blog.
Due to NFL rules McCloughan cannot answer questions about any potential free agents and will refrain from giving specific details on any draft-eligible player.
Q: What are the most important attributes you and your scouts look for when evaluating an offensive lineman? -Thomas BetzA: Size and arm length, toughness, guys who compete, who want to finish the play. When the play starts you want a guy who has foot quickness, he's able to extend, lock-out, block a guy coming off the edge and he's able to sustain the block.
Q: Hi Scot. When you consider drafting a player, how much depends on the player's talent and how much depends on their interview? Thanks. -Tyler Hanley
A: I would say the talent level for a player is probably 60 percent, the person who he is, is probably 40 percent. The person makes a player from good to great.
Q: People are too hard on Alex Smith; don't you think that two years in the same system are going to be huge for him? Thank You. -David WallA: From the get go I've always liked Alex as a player and as a person. I think with him having the same terminology, the same offensive scheme of plays, he won't start over. He'll pick up where he left off and be a better player next year and I'm very excited about it.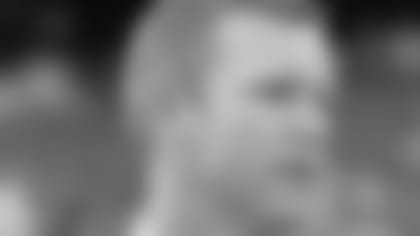 Q: How would one who believes he is a good judge of character and athletic ability get into scouting for college or the NFL?-Jordan David Goodman**
A: You really have to be at the right spot at the right time. There's no real answer to your question. You can't say, "This is what you do in your life to be a scout." It's a unique job. Scouts are not just former players, or not just guys who go to school and get a certain degree for the job. It happens when somebody brings you in if there's an opening on their staff.
Q: In years past the 49ers have stuck with the common phrase, "We will take the best player available." Are there any plans to focus more on a team need versus the best player available? -Aaron HorneA: Absolutely not, best player available. You can never have enough good football players on your team. If you take the best player, you're not living in year one, it's living in the future as well. He'll help you in year one, but he'll also help you year two and on.
Q: How frustrating is it that we had two of the NFL's top four teams on the ropes last year, on the road no less? -Patrick
A: It was tough, but we have to learn from it and we have to get better because of it. For good teams to do that, we need to learn from that. I saw it in Green Bay and I saw it in Seattle and you have to overcome those obstacles. Once you do, then all of a sudden you're a playoff team, then you're not only a playoff team but you're going forward from the standpoint that you have a chance to be a World Champion. You learn from the tough days and a team like ours right now, we're very close, but we have to take the next step. The next step is winning that Minnesota game, winning that Indy game – find a way to make a play at the end and make sure we win the game.