When Pierre Garçon says he wants to be like Bruce Lee, it doesn't mean the 317-pound defensive lineman is learning martial arts.
He's talking about his craving for knowledge, specifically, mastering his craft to the point where he becomes a primary contributor on the 49ers defense.
As the backup nose tackle in 2010, Jean Francois saw increased playing time, finishing the year with 23 tackles, one sack and one forced fumble.
The experience was important to Jean Francois, who made the most of his limited role.
He will take a similar approach to the offseason, a period of time for the young lineman to master his craft, or as he put it, "become the Bruce Lee of what I do."
Similar to the martial arts master, Jean Francois is versatile in the sense that he's able to play all three line positions in the 49ers 3-4 defensive scheme. That resourcefulness has been a plus considering he was a seventh-round pick in 2009.
Jean Francois hasn't forgotten the disappointment from hearing his name called in the last round of the draft. But that frustration has turned to added motivation for the National Championship-winning lineman out of Louisiana State.
"That was my biggest chip coming into the league," he said. "I was going to make everybody regret not picking me in all those rounds."
Making the 49ers as a rookie was a sense of pride for Jean Francois, who noted that many of the players selected in that round didn't last on their team's active rosters.
"For the coaches to give me opportunity here, it was a great thing. I had a small window to work with, but I made sure to make the most of my opportunity."
And now as he enters year three of his professional career, Jean Francois is no longer looked at as a seventh-round project, but as a building block.
With the 49ers bringing in several new defensive coaches including coordinator Vic Fangio, there will be decisions to be made on the future of the unit.
Several of the team's 15 unsigned players reside on the defensive side of the ball, including starting nose tackle Aubrayo Franklin, who was franchised by the 49ers last offseason and remains an unrestricted free agent. Franklin can be tagged again if he doesn't reach a long-term agreement with the team. Also, fifth-year defensive end Ray McDonald is up for free agency barring changes to the collective bargaining agreement.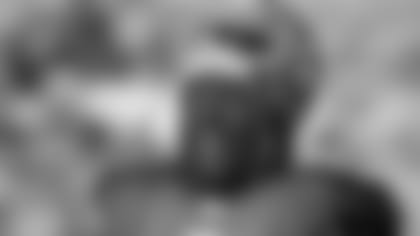 The 49ers are the only team that can negotiate with Franklin, McDonald and the other free agents up until March 4, the day the NFL's current CBA expires.
"I don't know what's going to happen with a lot of the guys in here," Jean Francois said. "All the stuff I did this year and what's on tape, I'm going to take home with me and work on it."
In understanding the uncertainly that lies around his position group as well as the unknowns of the league's CBA negotiations with the Players Association, Jean Francois has put his sights on controlling what he can.
"I'm trying to perfect my craft to the best of my ability, not half it, but to the fullest," he said. "I can't control the CBA and what's going to be going on, but I know I can perfect my craft. I know I can make my game better than what it is."
Jean Francois' personality has been on full display since he joined the 49ers. Known for his "Peanut Butter Jelly" dance which was unveiled at a rookie talent show in training camp and later aired publically on an episode of "The Joe Show," the defensive lineman has endeared himself to fans, teammates and coaches.
But as luck would have it, Jean Francois' opportunity to show the dance on gameday went by the wayside.
After unknowingly sacking Raiders quarterback Jason Campbell, Jean Francois dusted himself off and went back to the huddle with no knowledge of registering his first NFL sack.
"It was supposed to be a big moment, but I didn't know," Jean Francois recalled. "I thought Campbell got past the line of scrimmage. When everybody told me I felt like I could stick out my chest a little bit like, 'Yeah, I got my first NFL sack.'"
If Jean Francois is able to continue his mastery of defensive line play in the NFL, there will be more chances to celebrate.
Chalk it up to another aspect of his game that will develop in time.