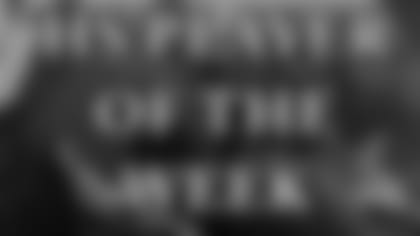 49ers Name Cameron Marshall of Valley Christian HS Player of the Week*
The 49ers High School Player of the Week Award for week four goes to Cameron Marshall from Valley Christian High School in San Jose.
This past Saturday, the Warriors beat Serra High School 23-21 in their West Catholic Athletic League opener.
At 5'9" and 205-pounds, Marshall plays running back and defensive back. In Saturday's game, he had 21 carries for 165 yards and 2 touchdowns. His two touchdowns came on a 49-yard run and a 1-yard run.
In just four games, Marshall has 65 carries for 727 yards and 10 touchdowns.
"Cameron is an explosive player who plays every play as if it is the most important play of the game," said Mike Machado, Head Football Coach of Valley Christian High School. "He is a tremendous athlete with great character. He always puts the team and his teammates first."
Marshall, a senior with a 3.24 GPA is also involved in track & field. In 2007 he was named the West Catholic Athletic League offensive back of the year.
For being named 49ers High School Player of the Week, Marshall will receive a certificate signed by 49ers Head Coach Mike Nolan, a 49ers hat and t-shirt, two tickets to a 49ers home game and recognition on 49ers.com. At the end of the season Marshall will be invited to the 49ers Training Facility to accept a wooden football trophy from 49ers Head Coach Mike Nolan.
2008 HS PLAYER OF THE WEEK WINNERS:
Week One: Rob Atkinson from Harbor High School in Santa Cruz
Week Two: Emre Titizer from Lynbrook High School
Week Three: Zeke Sanders from Santa Cruz High School
Week Four: Cameron Marshall of Valley Christian High School