The San Francisco 49ers Charlie Wedemeyer Memorial Coach of the Week award for week six goes to Mark Newton from Menlo School in Atherton, CA.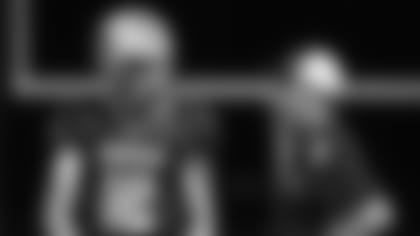 It was a big night for Menlo School and the outcome of the game served as the perfect finish to an overall exciting night. The Menlo Knights hosted their division opponent Woodside Wildcats for their big homecoming game, playing their Peninsula Athletic League-Ocean Division opener on their brand new turf. Between homecoming, christening the new field, and their league opener, the crowd at Menlo was electric. Both teams came into the game undefeated, and only one PAL Ocean Division team would remain undefeated by the end of the night. The Knights ensured there homecoming crowd would have plenty to celebrate Friday night, as they defeated the Wildcats 35-20, handing them their first loss of the season.
"Homecoming has become bigger and bigger each year. The alumni group has done a great. The entire student body is there, alumni come out, staff, teachers… it makes for a very positive atmosphere," said Coach Mark Newton.
It was a close, competitive game from start to finish. It was Menlo who struck first on their second possession of the game. They drove down the field as senior quarterback Mackenzie Morehead connected on a handful of big completions to his receivers. It was junior running back Charlie Ferguson who punched it in from 2-yards out for the first score of the game.
Woodside fumbled the ensuing kickoff and Menlo was able to come up with the recovery, putting their offense right back on the field in Woodside territory. Menlo was able to capitalize on the terrific field position. Morehead kept the ball and ran for the 2-yard touchdown run, putting the Knights up to an early 14-0 lead.
Woodside struck back in the second quarter, scoring 2 unanswered rushing touchdowns. The battle of the unbeaten went into halftime tied at 14.
Woodside's running back, junior Marcelous Chester-Riley, broke free on another one of his long runs that he has been infamous for this season, scoring a 70-yard touchdown for Woodside. The kick was no good, which allowed Menlo to pull ahead 21-20 after coming back with a score of their own on a 15-yard pass to junior WR, Evan King.
Menlo's junior running back, Charlie Ferguson, had a terrific night and continued to add to it. Ferguson found the end zone on an impressive 60-yard run to give Menlo a little breathing room, going up 28-20 in the fourth quarter.
In a game that Menlo's defense was able to rise up and make game changing play after game changing play, forcing 5 turnovers on the night, the final score of the game was quite appropriate. Sophomore defensive back Robert Lopez came away with the pick, a 42-yard interception return for the touchdown.
"Our defense did an amazing job. They really won us the game. They put us in a position to ice the game. Lopez's pick at the end of the game allowed us to close things out pretty well. It was huge for us," said Coach Newton.
It was the ultimate ending to an exciting night for Menlo football. The celebration was warranted, as the Knights stayed perfect at 5-0.
Coach Newton is a long-time familiar face around the Menlo community. Newton was a student-athlete at Menlo himself, and now is a history teacher in addition to his position as head coach. This is his 12th season coaching the Menlo Knights.
"Menlo is really an amazing community. It is an amazing place to work. Those kids that select to play varsity football for four years are really, really tough, hardworking kids. It is a joy to coach these kids," said the longtime head coach.
There is no time to slow down, as Menlo will travel to Half Moon Bay to take on another undefeated team this Friday.
As part of The San Francisco 49ers Charlie Wedemeyer Memorial Coach of the Week award, Mark Newton, will receive a $1,000 grant for Menlo School from the 49ers Foundation.  As our Coach of the Week, he will also receive two tickets to a 49ers home game where he will be recognized on the field. In the weeks leading up to the game, Coach Newton will be invited to the visit the SAP Performance Facility to watch a closed practice where 49ers Head Coach Jim Tomsula will officially present him with his award. Coach Newton will also be featured on Cal-Hi Sports. Congratulations Coach Newton and the entire Menlo football team!