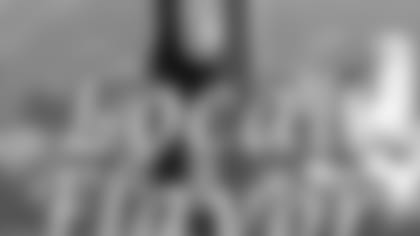 In this week's Local Flavor column, locals Larry Allen Joe Nedney, Jeff Ulbrich, and Norv Turner reflect on their high school playing days. ** 
Kicker Joe Nedney
"I went to Santa Teresa High School, and played wide receiver, kind of. I was on the team as a wide receiver but I never played. But I had played soccer as a kid and right before my junior year of high school I had surgery to correct a reoccurring collapsed lung on my left side. It was right before football season and I couldn't play a contact position while it healed, so I asked if I could kick. I started kicking and they wouldn't let me play receiver after that.
"There were about 2,000 people in our high school. We had some rallies during lunch time in the gym to fire everyone up, but truthfully we weren't that good.
"Oak Grove high school was our rivalry. They were the closest high school to ours and those games against them always seemed to come down to the end, and we always seemed to lose.
"Our colors were powder blue and orange, not exactly intimidating type colors. We were the Saints and we had the fleur de lie but our mascot was a dog.
"My best high school moment was not playing football, but probably basketball. I had my first dunk on a steal and break away. The whole crowd went crazy. I really didn't get many chances as a kicker. I was 4 of 6 my final year with a long from 46. Like I already said, we weren't very good.
"I hear they've got a pretty good football team this year so I wish them luck."
Santa Teresa is currently 2-0.
LB Jeff Ulbrich
"I went to high school at Live Oak in Morgan Hill. Our colors were green and gold and we were the Acorns. I was on the wrestling team and then played football starting my sophomore year. I played safety, more of a rover position.
"Our rival was usually Gilroy because they were really the closest school to us, but my best memory came against Milpitas High School my senior year. They were the team to beat that year and were so dominate because they had Deltha O'Neil (Bengals) and Lenzie Jackson who played for the Steelers on their team. We just came out and took it to them. The score was at least 40 for us and I think they had less than ten points. It was a home game for us and it was a huge crowd, people standing around everywhere watching.
"I haven't been back in a while to catch a game but I'll be going soon as they are actually putting me in the Hall of Fame which is a special honor."
*Live Oak is currently 1-1.
*
Offensive Coordinato Norv Turner
"I went to Alhambra High school in Martinez. Our mascot was the bulldog and we were blue and gold, kind of like Cal.
"I played at quarterback and safety. We used to fill up the gym for pep rallies, freshman in one corner, sophomore in the other and so on. We'd have competitions for spirit among each grade, all that stuff. Our band was pretty good and they'd usually play too.
"Our biggest rivalry was San Ramon High School. They were really good back then and we played summer baseball and little league with those guys so it just created a competition against them.
"My greatest memory was my senior year, going through a season winning all of our games to finish undefeated. We didn't have playoffs back then, so it just kind of ended. It was a little anticlimactic, but I think we were ranked second in Northern California that year.
"It's been a long time, over 20 years since I've been back for a high school game. I tend to be busy during the season. "
*Alhambra is currently 1-1.
*
G Larry Allen
"I actually went to four different high schools, but I finished at Vintage High School in Napa. Napa High was our biggest rival. We were the Vintage Crushers. I played defensive tackle and right tackle. Our colors were red, gold and black, like the ones I wear now."
*Vintage is currently 0-2.
*