Each week of the high school season, the San Francisco 49ers recognized ten outstanding local high school coaches as the Charlie Wedemeyer Memorial Coach of the Week. At the end of the season, one coach is selected as Coach of the Year. The 2015 season found us with many deserving candidates, but none more so than Kevin Collins, head coach at Lincoln High School.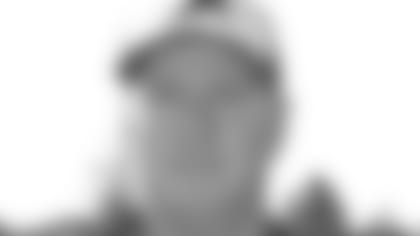 The Charlie Wedemeyer Coach of the Week program is designed to promote youth football and highlight coaches that lead their team to success on the field, while also serving as an example to his players, staff, competitors and local community. Kevin Collins, long-time, proud Lincoln Lion, is the epitome of this award and embodies all the characteristics of a strong, positive, influential leader that his team, staff, competitors, and surrounding company recognize him as. He is good for the game of football, and the 49ers are proud to recognize him and the passion, integrity and overall winning attitude he brings to the game as the 2015 Coach of the Year.
Kevin Collins and the Lincoln Lions are fresh off their last big victory of the 2015 season, taking the Big Bone game once again on Thanksgiving Day capping off a nearly perfect season. The Lions were crowned Blossom Valley Athletic League's Santa Teresa Division champions going undefeated at 7-0 in the league. They finished an outstanding season at 9-1, with just one loss early in the season week two against Aragon that kept them from that perfect finish.
Kevin Collins has been the man at the helm of the Lincoln Lions football team for 23 seasons. Since his start in 1995, Coach Collins has continued to either maintain or improve the program each year. Collins has led his Lions to what are now five league championship titles. As Santa Teresa Division champions, the team qualifies for a spot in the CCS playoffs. However, you will not see Lincoln running the table in the playoffs now, or anytime in the near future. Lincoln voluntarily elects to forego their spot in the CCS playoffs each year to keep a tradition that is much more important to them alive. A tradition that is so near and dear to their hearts that a potential State Championship could never compare – the Big Bone game.
The Big Bone game is more than just a game to Lincoln.
"I didn't genuinely understand how big of a deal it was until I coached it that first year," said Collins. "People don't understand. It's not just the game. It's a two week period where it is literally everything. If we were to just go to the playoffs, we wouldn't have that. It is so much more than just the game."
The Big Bone game dates back to 1943, featuring a match-up between San Jose's oldest public high schools – San Jose and Lincoln High. It is the only Thanksgiving Day rivalry game west of the Mississippi that is still played. Lincoln has historically had San Jose's number, winning the last 18 years. San Jose has not beaten Lincoln since 1997, but despite this uneven record between the two squads, as of recent the games could not have been much closer. Last year's Big Bone game went into OT, where Lincoln pulled off a 29-28 victory. This year, the script was similar. In a hard fought, defensive battle, Collins' and his Lions brought home the Big Bone with a 7-0 victory after a commanding goal-line stand in the fourth quarter.
"It is a great tradition not only for the football players, but everyone in San Jose," said Coach Collins.
As influential as Coach Collins is as the head coach and as significant as he is to the football program, Collins is much more than just the football coach. It is more than simply how he runs his football program and the product he puts on the field. It is his commitment to the entire athletics department, his overall presence at the high school, and what he means to the entire Lincoln community that separates Collins from the rest.
Kevin Collins is also the Athletic Director at Lincoln High School and has held this position for 16 years. He is a math teacher at the school as well. He started his career at Lincoln as a long-term substitute teacher. Collins' credits Oreen Gernreich, Lincoln High School Principal at the time, for encouraging him to get his teaching certification and pursuing the head coaching job back in 1995. With Gernreich motivating him, Collins earned his degree, started his teaching career at Lincoln, and shortly after applied for the open head coach position. The rest is history.
Collins humbly deflects his long standing success to the people around him – be it the young men he coaches, his coaching staff, and his administration.
"I've been blessed with a great group of coaches that have been with me for a while. It's all of us. I have a great group of really special kids. There is great administration here. It's been a good run," humbly insisted Collins.
As appreciative as Kevin Collins is towards those around him, what he may not know is how strongly the feeling is reciprocated.  Collins is very highly respected and regarded by his players, colleagues, and fellow competitors alike.
Assistant Coach, Craig Hillesland, has been with Coach Collins for at least 20 seasons now. Collins mentioned Hillesland, along with the rest of the staff, multiple times when asked about the success he's had and wouldn't accept the credit for himself, insisting it was all of his guys that made this award possible. Hillesland was not surprised by this:
"That's the kind of guy he is. And that's the way he coaches this team. He's a family first guy. I've been with him for probably 22 seasons… something like that. It's like a marriage almost. We forget how long it's been. But that's how he's always coached his teams too."
Again, Hillesland referenced the amount of time Collins dedicates to Lincoln and how his presence extends far beyond the football team.
"He puts a lot of hours in with the school besides just football. The stuff he does… he's like a dad to a lot of those kids. The things he does behind the scenes, the things people don't even know about… He's just a good guy."
Hillesland revealed that Collins commutes from Hollister, CA each morning to coach and work at the school in San Jose. After practice each day he's off to catch his own kids' games traveling all the way up to Dominica University in San Rafael, south to Gavilan College, or back home at Hollister High. No matter the distance, Collins doesn't miss a game.
"It's his dedication. That's why we've all stuck together and have been here for as long as we have," said his assistant coach.
Division rival, yet in turn now longtime friend, Mark Kaanapu, head coach at Westmont High School, has the utmost respect for Coach Collins.
"He has become a great friend of mine. As a coach, you like to coach against and compete against the best. Kevin does a great job over there and I have the utmost respect for him," said Coach Kaanapu.
Collins has coached his share of winning teams over his 23 season at Lincoln. When asked about what stands out most to him about this year's team and this season specifically, Collins replied:
"Honestly, this is not the first time we've won nine games. We've done it four different times. And truthfully, this team wasn't as talented as years passed, but they play with more heart than any team I've coached. They were a lot of fun to coach because they overachieved. They work hard, they care about each other and they care about the product they put on the field. It was fun for me to come to practice every day. This is always going to stand out to me about this group, and I told them that," said Collins.
Kevin Collins led his Lions to one impressive 2015 season, topped off with the ultimate Big Bone win, and did so with the integrity, passion and commitment to game at the youth level that the Charlie Wedemeyer Memorial Coach of the Week program is all about.
Congratulations to Head Coach Kevin Collins, the San Francisco 49ers Coach of the Year.