Having stressed the importance of winning the turnover battle a week earlier, the 49ers coaching staff has reiterated that message again this week.
With the 49ers hitting the road to take on the Green Bay Packers – the NFL's leader in turnover differential – winning that battle becomes even more critical for the 49ers to win their second road game of the season.
"I think that's going to be the message for the rest of the year," right tackle Adam Snyder said. "We have to do a better job of getting the ball from other teams and then keeping it. That's something that will carry over for the whole season."
All of the turnovers created by Green Bay's defense this season have helped the unit become the NFL's fourth ranked defense in yards allowed.
"They are plus-13 in the giveaway/takeaway ratio," offensive coordinator Jimmy Raye said. "So, the No. 1 thing you have to do is make sure you take care of the football, and you've got to account for [CB] Charles Woodson as a secondary blitzer, along with [LB] Nick Barnett."
The Packers 3-4 defensive scheme allows the group to send pressure from all angles, something the 49ers witnessed over the weekend watching them defeat the Dallas Cowboys 17-7.
Woodson earned NFC Defensive Player of the Week honors – a performance that included a team-high nine tackles, two forced fumbles and an interception.
After watching Woodson's performance from the cozy confines of their own sofas (in most cases), the 49ers recognized that they'd have to communicate pre-snap about the whereabouts of a certain No. 24 jersey lining up opposite of them.
"We'll have to scan with the [running] back and the quarterback will have to ID him," Raye said. "We'll handle him with a visual break and we'll try to block him in the scheme of our protections based on what we have called when it comes up."
Woodson isn't the only Packers defender who blitzes unsuspectingly; the entire defense has practically shown that ability.
"They show a lot of looks in the box and play a lot of defensive fronts," Snyder said. "They bring a lot of different people, so it's going to be a challenge for us. We have to make sure we identify their fronts and execute."
A positive heading into the matchup for the offensive line is its familiarity of practicing against the 3-4 defense throughout training camp. The only problem is that they haven't gone up against a primarily 3-4 defensive scheme in the regular season. But according to Raye, Green Bay plays more of a "hybrid" defense.
"The amount of 34 defense you get is small in comparison to all of the other variations that they have off of it because of the flexibility they have," Raye said pointing out the use of former defensive end Aaron Kampman as an outside linebacker. "They're able to get to a four-down version of what they do without substituting."
Diagnosing Green Bay's defense once the play clock starts falls largely on the shoulders of 49ers quarterback Alex Smith.
Smith too, is well aware of the Packers' pressure defense.
And he's also fully cognizant of a minor storyline involved between the two teams – the first on-field meeting between Smith and Packers quarterback Aaron Rodgers.
Sure the two met numerous times leading up to the 2005 NFL Draft, where they were both selected in the first round, but they have gone separate ways since then. Smith battled injuries to his throwing shoulder in recent years, while Rodgers was given the tough task of replacing a future Hall of Fame quarterback in Brett Favre.
After going through ups and downs, the two will be reunited on Sunday, something that neither quarterback is caught up in. With both teams in the mix for a Wild Card playoff berth, a mid-November win is clearly their top priority over out-performing the other.
"I understand that we will forever be connected because of it [the Draft], but I don't at all feel like I am competing with him in that sense," Smith said. "I am competing with him to win the game on Sunday. I put the statistics and all that stuff aside, I'm not paying any attention to it."
Through 14 quarters of play, Smith has completed 64.6 percent of his passes (79-of-122) for 808 yards, with six touchdowns and six interceptions. Despite having limited experience this year, head coach Mike Singletary said that Smith has "handled everything well" under the circumstances.
"I think he's just continuing to take steps forward," Singletary said. "Jimmy Raye and [quarterbacks coach] Mike Johnson continue to work with him, and have good communication and good dialogue.
"I'm very excited about Alex and what he brings to our offense, and I think going forward, he's going to do just fine."
With Smith under center, the 49ers have had success running and throwing out of shotgun formation. However, the 49ers aren't settled on sticking with one style of play, maintaining development with Smith while winning ball games is the goal. Finding what works best with Smith under center is certainly a necessary evil.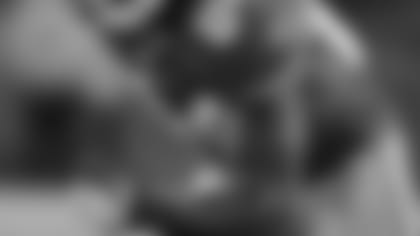 "You are going to have cycles and go through things – things you are doing well and things you aren't – when you are finding out who you are," Smith said. "You want to set that identity to a certain extent, but it kind of evolves as you go along. You continue to adjust it to the personnel you have and the things we are doing well."
The 49ers offense has transformed under Smith to a certain extent, allowing young playmakers like Josh Morgan and Michael Crabtree to emerge in the passing game while targeting tight end Vernon Davis more than ever before.
Out of the above mentioned playmakers, it was Morgan who was in most of the headlines this week. Following last week's win over Chicago, Singletary announced that Morgan would permanently remain in the starting lineup over veteran Isaac Bruce.
It was a move handled with class by Bruce. The 16-year NFL veteran said Morgan was ready for the opportunity and understood the thinking behind Singletary's decision.
"[Josh] has been working hard, and Isaac has been working with him to get better," Singletary said. "I didn't expect anything different from Isaac. He's a class individual, and he's all about the team."
Now that the 49ers have settled on the two young receivers as their starters, Singletary wants to see Morgan become even more of a threat as he continues his development.
"I talked to Josh Morgan the other day and just let him know that I liked what he's doing," Singletary said. "I like the progression. I just want to see it faster. I want to see when Josh Morgan and [WR] Michael Crabtree line up, the [the defense] has issues on both sides."
Morgan will have quite a matchup whether he's lined up opposite of Woodson, or the Packers other physical veteran cornerback, Al Harris.
"We both have a tough task, but that's the exciting part," Morgan revealed. "I just want to go out there and make plays to help my team win."
The 49ers run game faces a tough test as well, as the Packers come into Sunday with the league's fourth-best rush defense allowing 93.1 yards per game. Green Bay's rush defense starts with the play of nose tackle Ryan Pickett, but largely ends when linebackers Barnett and A.J. Hawk on the inside, and rookie Clay Mathews and Kampman on the outside.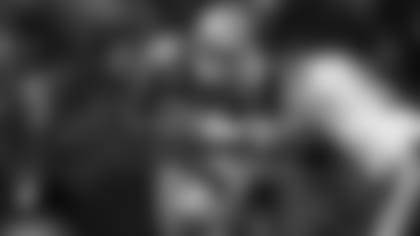 The Packers' linebackers stood out to those 49ers players who caught the game on TV.
"Those guys are very athletic," running back Michael Robinson said. "When they are blocked, they don't stay blocked long. We have to get the ball out of our hands fast to our playmakers and when we're blocking we have to finish blocks."
Knowing that a tough, opportunistic defense awaits them, ball security by 49ers playmakers will be essential this Sunday. But more than maintaining possession, the offense knows they have to do whatever it takes to pick up their fifth win of the season and keep pace in the NFC playoff race.
"I think we're focused on winning the game, no matter where it is, home or away," Snyder said. "We're focused on winning the game. This is the time where we have to win them all, when you get into November and December."