Rule No. 1 during the holiday dinner: No more pies. That seems to be the easiest of the obligations for players who attend Kyle Juszczyk's annual Thanksgiving dinner.
It's an unfamiliar feeling for Juszczyk to spend one of the most family-centered holidays away from those who mean the most. As a native of a small city just an hour south of Cleveland, Juszczyk spent his collegiate years in Boston – a tolerable two hour flight from his hometown of Lodi, Ohio. Shortly after his senior year, the Harvard product relocated just an hour flight away to Baltimore when the fullback was drafted by the Ravens in the fourth round of the 2013 NFL Draft.
It's no surprise a football calendar isn't the most forgiving of schedules during the fall season, which is why Juszczyk found it very important to make a transitory city feel like home during the holidays. When Juszczyk signed with the San Francisco 49ers in 2017, he and his now wife Kristin (a Massapequa, New York native) were no longer a hop, skip and a jump from familiarity – more like a 2,400 mile near-cross country trek.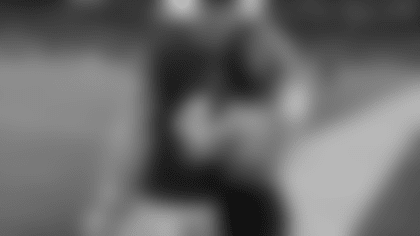 Since his arrival in Santa Clara, Juszczyk began hosting dinner on Thanksgiving Day at his home for teammates experiencing the same long-distance struggles. Given the Thursday affair lands on days where there's oft practice or in some cases a game, travel isn't ideal.
The only prerequisite is that everyone in attendance is responsible for a dish. Kyle and Kristin prepare the majority of the main courses. Those invited are to bring a side dish of their choice. For some, knowing what to bring to their first NFL away-from-home Thanksgiving is difficult.
Since hosting his first Thanksgiving in San Jose, Juszczyk has picked up some pointers when it comes to menu options.
"We have to tell the single guys to not all just bring a pie. Because that's always the problem," Juszczyk laughed. "The first year we easily had like 20 pies and nobody touched them. I gave them to the (team) cafeteria and thankfully, they delivered them to a local food drive."
I felt like it was kind of natural for me to swoop in there and find myself as a leader of all these guys that were new as well.
George Kittle, Trent Taylor, C.J. Beathard, Raheem Mostert, Matt Breida, Garrett Celek, Kyle Nelson and a host of other members of the 49ers and their significant others attended Juszczyk's first California Thanksgiving. Even 49ers newcomer Jimmy Garoppolo joined the group just a month in from his trade from the New England Patriots. Juszczyk found these gatherings as an inimitable opportunity to bond with his teammates who also share the same void of hometown connections.
"Being on the East Coast in Baltimore, my family and my wife's family were both close by. So, we were able to visit one or the other's family every year," Juszczyk said. "This was my first time that I was on the West Coast and I wasn't going to be able to be with family. Thanksgiving is by far my favorite holiday. I wanted to be able to spend it with some people. I know so many guys on the team, we're all transplants, nobody is really from this area. I knew everybody would be in the same scenario as myself. I'm lucky enough to have the house that I do and have room to host everybody."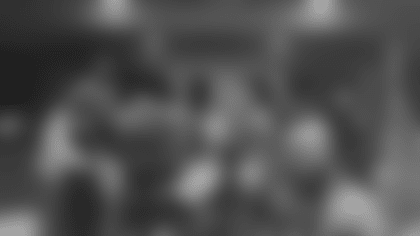 Under the new directive of John Lynch and Kyle Shanahan in 2017, the organization sought out to aggressively reset its roster through the draft as well as the signings of several free agents including Juszczyk, Marquise Goodwin, and Robbie Gould. Nearly 75 percent of San Francisco's roster consisted of new faces dealing with parallel struggles. Juszczyk used this opportunity to take a leading role on the 49ers reconstructed roster.
"I felt like it was a little bit of a unique situation when I got here. So many of us were new," Juszczyk said. "With Kyle and John coming in here it was such a turnover. There were so many new veterans and also the entire draft class made the team. There were a lot of rookie and young guys. So, I felt like it was kind of natural for me to swoop in there and find myself as a leader of all these guys that were new as well."
I try to go out of my way to do things the right way. It's always been kind of my M.O. when it comes to football.
At the end of his first Pro Bowl season with San Francisco, the 49ers coaching staff recognized Juszczyk's dedication to the team and performance on the field. The fullback was awarded the Bill Walsh Award, established in 2004 to honor San Francisco's Hall of Fame Head Coach, given to the player who has best represented the standard of professional excellence established by Walsh. In just one year, Juszczyk had established himself as a leader on the team putting himself in the company of fellow recipients including Frank Gore, Joe Staley and Patrick Willis.
"I try to go out of my way to do things the right way. It's always been kind of my M.O. when it comes to football," he explained. "It's the attention to details that sets people apart. That's always been something that I've strived to do myself, for myself. Now as a seventh-year guy it's not only just for me it's for the younger guys too.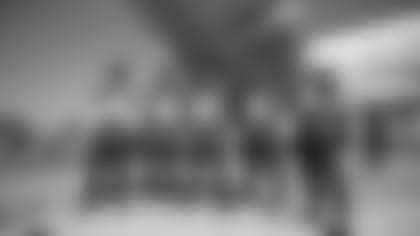 Juszczyk is the elder statesman among the 49ers second-ranked rushing offense - a group that includes Mostert, Breida, Jeff Wilson Jr. and newcomer Tevin Coleman. At 28 and entering his seventh NFL season and third in San Francisco, Juszczyk's familiarity with Shanahan's offense has continued to mature. But his team-first mentality is what stands out among the 49ers young running backs.
"We have a really close team. Everybody works their tails off and everyone is so happy for the next guy. There's nobody in there that has that selfish outtake of 'it's all about me. Give me the ball. Me, me, me.' It's so not that at all. Anytime Matt Breida has a great run in film, Tevin Coleman is one of the first guys to speak up and say, 'Nice run bro. Good cut.' Raheem has a good play, Jet is right there to say, 'Great job.' Nobody gets angry about other guys getting more love than the other one. Everyone really bounces off each other well. Everybody is genuinely happy for the next guy. We all want to use other people's success as motivation for ourselves to do better."
The Thanksgiving tradition spread itself to more holidays and a growing guest list as San Francisco continues to mold its roster. Due to its success, Juszczyk now holds Cinco de Mayo gatherings each year for players in town during San Francisco's offseason workout program. Juszczyk, who got married this past July, looks forward to balancing marriage, football and taking a leading role in fostering the culture Lynch and Shanahan valued when signing him, while still finding the time to host team bonding opportunities - just as long as the dessert is off the menu.