The San Francisco 49ers announced that they have named Kurt Schottenheimer special teams coordinator.
"I am very thankful that we were able to add Kurt to our coaching staff," said head coach Mike Singletary. "He brings with him invaluable experience from more than 30 years of service in the NFL and college coaching ranks. Kurt has a diverse background and a tremendous knowledge of personnel, both of which will serve the 49ers well in producing a top-notch special teams unit."
Schottenheimer, 60, brings over 30 years of coaching experience to the 49ers, including 22 seasons in the NFL. He spent his first eight seasons in the league as a special teams coach, holding that position first with the Cleveland Browns (1987-88) and then with the Kansas City Chiefs (1989-94). Schottenheimer's units regularly ranked among the league's top 10 annually in various major special teams statistical categories. Following his productive run leading the Chiefs special teams, he went on to coach Kansas City's defensive backs (1995-98), before being promoted to defensive coordinator (1999-2000).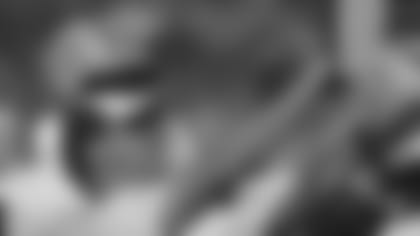 Photo courtesy
Jim Biever
Packers.com Schottenheimer spent three more seasons as a defensive coordinator in the NFL, serving one year with the Washington Redskins (2001) and two seasons with the Detroit Lions (2002-03). He most recently served as the secondary coach in Green Bay from 2006-08. It marked Schottenheimer's second stint with the Packers, having coached defensive backs for the team in 2004, before spending one year as the secondary coach for the St. Louis Rams (2005).
Before entering the NFL, Schottenheimer worked 10 seasons as a college coach: William Patterson College (1974 – defensive coordinator), Michigan State (1978-82 – linebackers/defensive backs), Tulane (1983 - defensive), Louisiana State (1984-85) and Notre Dame (1986).
A junior college All-America quarterback at Coffeyville (KS) Junior College, Schottenheimer led the nation in passing as a sophomore. The following year, he transferred to the University of Miami where he started for two seasons at defensive back and earned his degree in 1971.
Schottenheimer and his wife, Colleen Duffey, have two daughters, Steele and Sloane. He is the younger brother of former NFL head coach Marty Schottenheimer and the uncle of current New York Jets offensive coordinator Brian Schottenheimer.
SCHOTTENHEIMER'S COACHING BACKGROUND
| | |
| --- | --- |
| YEARS | COACHING BACKGROUND |
| 2006-08 | Secondary, Green Bay Packers |
| 2005 | Secondary, St. Louis Rams |
| 2004 | Defensive Backs, Green Bay Packers |
| 2002-03 | Defensive Coordinator, Detroit Lions |
| 2001 | Defensive Coordinator, Washington Redskins |
| 1999-2000 | Defensive Coordinator, Kansas City Chiefs |
| 1995-98 | Defensive Backs, Kansas City Chiefs |
| 1989-94 | Special Teams, Kansas City Chiefs |
| 1987-88 | Special Teams, Cleveland Browns |
| 1986 | Linebackers, Notre Dame |
| 1984-85 | Linebackers, LSU |
| 1983 | Defensive Backs, Tulane |
| 1978-82 | Linebackers/Defensive Backs, Michigan State |
| 1974 | Defensive Coordinator, William Patterson University |