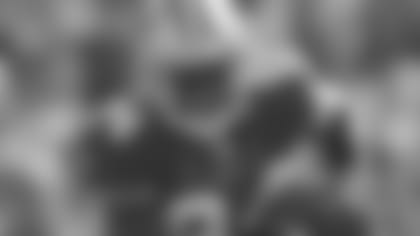 Third-year wide receiver Josh Morgan recently checked in with 49ers.com for his exclusive "Josh's Journal" column. In the latest journal entry, the wideout talks about staying positive despite the team's 4-8 record and his respect for the great athletes from his hometown of Washington DC.**This season hasn't unfolded the way any of us wanted it to, but we're still in this thing. We're two games back from the division leaders and we have four games left to play. Plus, two of those games come against Seattle and St. Louis, so we know there's still a lot to play for.
But while we know all of that, we're taking this thing one game at a time. We can't look ahead. My focus right now is completely on Seattle. We played them in Week 1 and they took it to us, but now that we have them in Candlestick we're looking to give it back. They have a lot of talent in their secondary, but us wide receivers believe as long as we handle our business – run clean routes, catch the balls thrown our way – that we'll be good on Sunday. But we're still studying up as much as we can too.
Also, as you all know we're going to have a different quarterback in there this week. Alex Smith took the starting job back, and we are going to support him the way we have all season. As a wide receiver, it really doesn't make much difference to me who is out throwing to me. I have great timing with all of our quarterbacks, so all I can do is catch the balls thrown my way.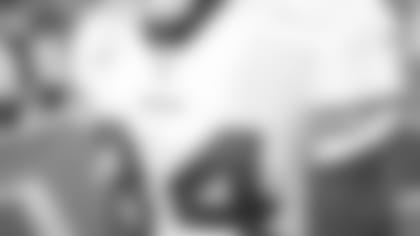 If I had my way, I'd have the ball thrown my way every time, but every competitive player wants that. I obviously know that's not going to happen, but I'm the type of player who doesn't want to miss any snaps, even if I take a big hit or get nicked up during the game. I want to be out there making plays. Whether it's making a block for our running backs, or catching a pass and making a first down, no matter what, I want to contribute. I don't want to sit on the sideline because I can't make any plays to help the team from over there. I feel like I have to be out there because that's the way I can help.
When Frank Gore went down two weeks ago in Arizona, Brian Westbrook really stepped up for us and that was great to see. I've been following Westbrook since high school; he was one of the first guys to make it out of Washington DC, and once he made that's who I started following. I really looked up to him. I haven't told Westbrook that, but he knows a lot of guys from our area feel the same way. I loved watching him in Philly, and now I love seeing him in a 49ers uniform.
Actually, I just got a little ahead of myself saying Brian was the first guy to make it out of my neighborhood because before him there was Orlando Brown. Brown was a lineman though, so it didn't translate as well for me, plus he was older.
But after Brown and Westbrook, then there were guys like Josh Cribbs, Vernon Davis and Shawne Merriman who started coming up. But Westbrook was the first young, hip guy who was close to our age that we could cling on to and gain motivation from.
When Westbrook came here he played his role at first, and when his time came he showed he can still play. That's what it's about. You have to be ready for anything in this league. When Brian got his chance he showed how much he still has in the tank. He's running like LT is with the Jets – they both have something to prove and they're running with a chip on their shoulder.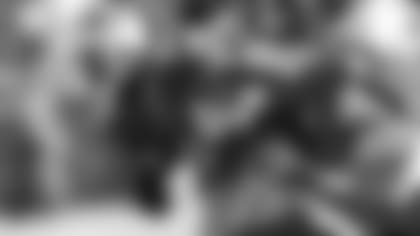 But it's not just DC-area football players that I follow. I've been to a few Golden State Warriors' games this year, and I always try to go whenever the opposing team has some DC guys on their roster. I'm just a big DC guy so I want to represent. I like going to see the Nuggets because they have Carmelo Anthony and Ty Lawson, all these DC guys who made it.
Before I go I have to mention my poetry contest that took place on 49ers.com earlier this season. We had our Kids Club members send in their poems about what it takes to be a 49er, and I loved what I read.
When I read those poems it gave me a boost – just seeing all of the support was great. Coach said it best last year when he told us that everything we do is for the fans, because without them, we wouldn't be able to do what we do. I try to keep them in mind even when I'm away from the field because I want to be a positive role model, especially for the kids.
Well, that's it for now. I hope to see all of you out there on Sunday supporting us. And make sure you keep checking back on 49ers.com for more of my blogs.