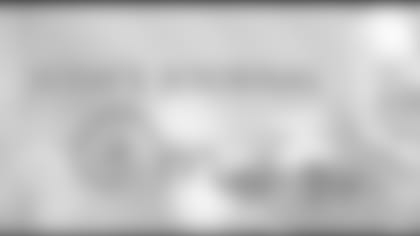 As 49ers wide receiver Josh Morgan enters his third year with the team, he's back with his second year of his exclusive player column on 49ers.com. In the latest entry of "Josh's Journal," the wideout recaps the team's most recent minicamp and shares his optimism about the upcoming 2010 season.**
The last two weeks were a grind for us. We had so many OTAs and a minicamp on top of it, but I was happy to see everyone working together. Really, it was great just to see where we're at before training camp.
The past two weeks allowed us all to see the athletes that we drafted and picked up in free agency. We were able to see who we have, and who plays well together. Overall, it was a really good experience.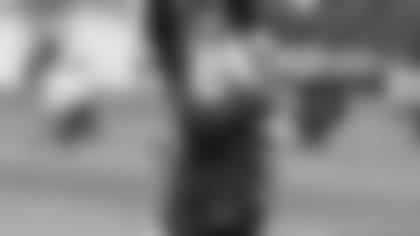 Alex Smith put everything together and we were all able to see how good he's looking. He looked great. That's not just my opinion though, everyone saw him take control of everything, the whole offense. He has everything in his hands and that was great to see. He has all the wideouts, and the entire offense excited about this upcoming year.
Our wide receivers are looking for great things this year. We've spent a lot of time together on and off the field this offseason and we've all gotten closer.
As a group, we're young with lots of talent and we feel like nobody can stop us. And when we see Alex out here doing his thing, it just makes us all excited, like we can all go out there and get our hands on the ball. We all want to get the ball and do some great things, I think this year we can all make plays and help us win games.
It's fun seeing so many weapons on our offense. We feel like you can't stop any of us and you have to play us fair because of all the talent we have. We have confidence in the matchups we have. You have to play us honest this year, that's what excites us, the most.
It's nice having some time off before training camp at the start of August. I'm going to be relaxing for a little bit, my birthday was on Father's Day, so I enjoyed myself this past weekend. But I'll probably take the rest of the week off to get my legs back, and then I'll get back to grinding.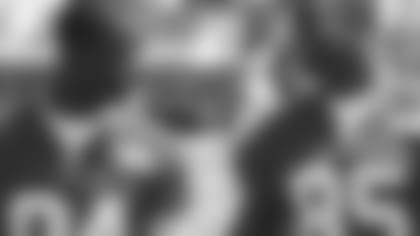 Vernon Davis, his brother Vontae, and myself will be working out back home in Washington D.C. We all work out with the same personal trainer and we're planning on getting some good work in. All the local D.C. athletes train together in the offseason.
We're trying to build it like the University of Miami, how Frank Gore, Clinton Portis and all those guys train together. We're trying to do it like that. We have lots of D.C. players in the NFL now, so we have to stick together. I still keep in touch with my Virginia Tech teammates too. Eddie Royal, Justin Harper, all those guys, we keep in contact and I'll see them when I get back to the East Coast.
It'll be nice to have the time to train and spend time with family, but I'll miss what I was doing in the Bay Area, football all the time and then my internship at Comcast SportsNet. It ended a month ago, but I still keep in touch with my former bosses over there. I do miss it for real. It was something different to take my mind off of football and it was a learning process too. I felt like I was in school again.
I still tune in to make sure they're doing what they taught me how to do. I took TV49 on a tour of the Comcast building along with my teammate Dominique Zeigler, who also did an internship with me. The video should be up on 49ers.com later this offseason. You'll get a better idea of what we did over there.
Thanks everyone for reading my journal. I'll update it again when we get back for training camp!