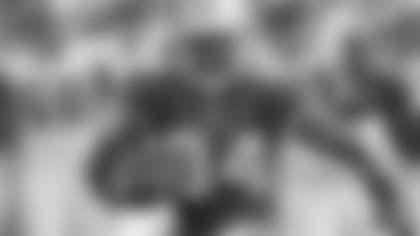 Third-year wide receiver Josh Morgan recently checked in with 49ers.com for his exclusive "Josh's Journal" column. In the latest journal entry, the wideout talks about his plans for the offseason and what he can do to improve as a player.**Nobody in the locker room thought our season would end so early. We still want to be playing, we believe we had the talent to make the playoffs this year so it's frustrating that we're done. And then you see Seattle get in the postseason and it's like, "Man, we beat them just four weeks ago."It's disappointing, but that's what happened.
When we packed our stuff up on Monday everybody was down. We didn't want to be packing so early. But one thing everybody talked about was improving this offseason and coming back that much better in 2011, especially the wide receivers.
We're such a young group and we have a lot of competition amongst us, but its friendly competition because we all want to push each other so we can all become better players. One guy that I really compete with is Michael Crabtree. Based on the numbers he beat me this year, so I have to step my game up next season. It will be my fourth year and his third, so we're becoming veterans. Now we just have to take that approach every day.
I'm going to spend my offseason back home in Washington DC. I don't have any vacations planned or anything like that because I'll be spending my time working out and sharpening my skills. After a season like this that's what you have to do.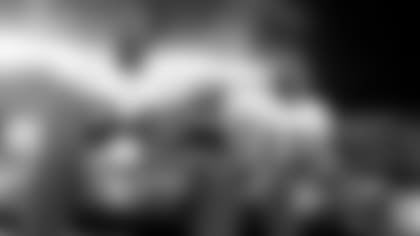 I'll think about the disappointments. I'll think about the team we had and how we could have been great. I'll use that as motivation and I'll work even harder. There were some good moments this year, and I do remember those, but it's hard to take positives from a season like this.
Me, I'm addicted to success. I'm addicted to winning. So I'm just going to remember this bad taste in my mouth, work hard and do what I can to get better. I have to keep grinding, stay in shape, get stronger and faster and stay healthy.
One thing that's on my mind – that's on everyone's mind – is the potential lockout. That's another reason I'm not going on vacation, I want keep track of everything happening with that. I don't think any of players want to miss any part of next season, but we'll have to wait and see how that goes.
If there is a lockout I'll at least get to spend some extra time with my family; my family is really important to me. My niece's birthday was Sunday and she turned 3. My brother's birthday is in March. So if we aren't playing football I'm going to enjoy some time with my family that I usually don't get.
Regardless of the CBA, there will be a lot of changes here with the 49ers. We're obviously looking for a general manager and a new coach, and that's something I'm going to pay attention to. You always want to know who your coach is going to be and what type of guy you'll be playing for, but at the same time that's not my decision. I'm going to have to be in shape and ready for the season no matter who they bring in here, so my main focus is getting on top of my game.
When you have a coaching change like that, it reminds you that the NFL is a business. In my few years here I've seen two coaches lose their jobs. Things change, but all I can do as a wide receiver is improve off the field and make plays on it.