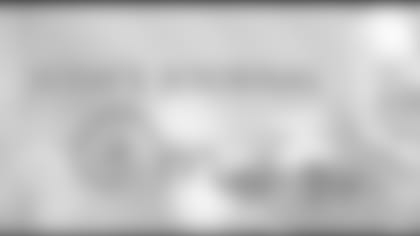 Entering his second season in the NFL, wide receiver Josh Morgan  has earned a starting spot with the 49ers. The athletic wideout is also the latest player to share his thoughts exclusively with 49ers fans with his ?Josh?s Journal? entries. Here is his second installment of the 2009 season.**
First, I have to start this journal by saying my Virginia Tech Hokies played great last Saturday night.
I knew the Miami Hurricanes were coming to Blacksburg ready to play, but it?s already hard enough to play in Lane Stadium. It?s intimidating too when you hear that Metallica song at the beginning. Tech?s quarterback Tyrod Taylor had a good game. My Rashad Carmichael and he plays cornerback for them and he?s more or less like my step-brother.
I was real excited when I saw him get his first interception. I was watching the game in the restaurant when it happened and I let out a cheer and everybody looked at me. It was fun seeing them play. The Hurricanes are kind of the prima donnas of college football. Once I saw it was raining, I knew we had the game won already. It will rain in Miami, but it?s not like Blacksburg.
I went to Frank Gore after the game and tried to talk to him, but he just put in his headphones and ignored me for a couple of days. I can?t wait for us to play North Carolina and I?ll have Dre? Bly and Kentwan Balmer in Hokie Hats. Dre? still has his Carolina pride and I told him it?s dead.
On to our game against the Vikings? Games like last Sunday do hurt.
After we lost, I immediately thought of playing at Virginia Tech my Senior year. We were playing Boston College and Matt Ryan had a play like the one in the Vikings game where he threw the ball to the running back and won the game in the final seconds. But, you saw later on that year, in the ACC championship we played them again and blew them out.
But Coach Singletary told us that we were going to see them again and I think you kind of forget about the loss at that point. I really believe that we?re going to see them again and we?ll get it right the next time.
A positive you can see was that as an offense we were again able to find a way to make things happen after being put in an adverse situation. It?s different from the previous year and it?s something that I?m proud to be a part of. When Frank went down, it took us a bit to get going, but the offense overcame it and was able to put some points on the board. That?s what we?ve been doing.
Glen Coffee did well. With most running backs, at the beginning of the game you have to feel your way through. But, once you get settled in and notice what the defense is doing, you just settle down and play your game. It?s just like in practice after that. You get an idea of how the other team is trying to play you and what they may be doing different from what you?ve seen on film so far. That?s another thing I?m proud of.
Coach has always told us that you know you are a good team when other teams start to come outside of what their character is to try and stop you. That?s what the Vikings did. They tried to do some things different than they normally do and change their character a bit. We did a good job adjusting to that.
I feel like we can play with anybody and I felt like that last year. Last year was my first year and everything was new for me. Ever since I started playing football, I was used to winning championships. In middle school, I won three championships. In high school, I won two championships. In college I won two ACC championships. I?m used to winning. So when we were losing a bit last year it was new to me.
We were hit with the same adverse situations, but we would give in. Things would get worse and worse.
But, this year what has changed is we?ve always had the talent but our mindset is different. We know who we are and we know we?re good enough to play anybody. We have a young talented team. Now it?s just not letting that final 12 seconds of the Vikings game ever happen again.
Last year in this same situation we would have been a happy team celebrating that we almost beat them. This year we know we should have beaten them but we?re not worried about that one play. It was one of those plays that was just a great play. How often do you see those plays? Not often. That?s why when it does happen, it?s such a big deal.
We?re where we need to be right now and we just need to keep moving forward. I?m still thinking back to when we lost that game to Boston College when I was at Virginia Tech. We went on a roll after that game. We won every game after that and beat them in the championship. That?s what I hope we do here.
Shaun Hill is another player who has been great for us. I think he?s one of those quarterbacks who?s not going to put you in a bad situation. He?s not going to turn over the ball. The best thing I like about him is his determination.
Shaun has that determination that he doesn?t care what situation he is in, but he?s going to find a way to get out of it. He makes you believe that you?re going to win. You need that as a quarterback. No matter how bad it gets, he?s going to keep fighting. We?re going to get a win. He?s an undrafted guy who is now a starting quarterback. That was a situation he was able to overcome. It?s just like our team; we always find a way to beat adversity. It?s because of guys like that. He always has it, but it?s in certain plays where it really jumps out at you.
He?s one of those people that you want to have on your team no matter what. Take the game of Poker. I don?t know how to even play the game. But if I take Shaun with me, we?re going to learn and we?re going to find a way to win.
I remember the play he had against Arizona last year on Monday night. It was third down and something. He beat the blitz. He scrambled and took off running. During the run his helmet was knocked off, but he still ran for the first down. He got up after that and I said we?ve got a quarterback now. He?s going to get it done. That play let me know what type of fighter Shaun was.
We have St. Louis coming up and it?s going to be an important game for us. You always are thinking about games in the division and being undefeated through three games in the division is obviously the best you can do at this point. You want to be the best. We all want to be great. It doesn?t get any better than 3-0 in the division, so that?s what we?re thinking about right now. For us to be at that position would be great. All we do after that is keep going and keep winning.
No game in the NFL is easy, but if we know we?ve beaten a team once, it gives us confidence that we can do it again.