Join 49ers team owners John and Denise York and the 49ers Foundation for the opening of Pat Kuleto and Jan Bimbaum's New Restaurant, Epic Roasthouse, in San Francisco.
Get a sneak preview of the restaurant, be the first to sample Chef Birnbaum's exciting new menu of fun, inventive, contemporary interpretations of traditional roasthouse favorites -- from chops and steaks to fowl and seafood, and help us to raise funds for the 49ers Foundation.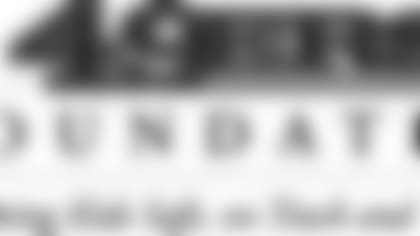 Date:** Friday, January 25, 2008
Time: 6 p.m. , Reception
7 p.m. 4 course dinner and wine pairing
Cost: $500 per ticket donation
(Space is limited)
We hope you will be able to join us for this first look -- and taste -- of what promises to be one of San Francisco's most exciting new restaurants!
*EPIC Roasthouse, a modern steakhouse, opens to the public on January 29, featuring exceptional cuisine from one of the country's most celebrated chefs, décor by one of the most imaginative restaurant designers in the world, and magnificent bay and city views that until now have only been available to passers-by enjoying the city's newly revived central Embarcadero waterfront. *
*The San Francisco 49ers Foundation is the non-profit community funding arm of the San Francisco 49ers. Now in its 16th year, the 49ers Foundation supports development programs for underserved youth that keep them safe, on track and in school. A significant portion of its funding goes toward family violence prevention programs and activities that teach youth leadership and respect.
*
*Through the leadership of 49ers team owners Denise and John York, the 49ers Foundation has donated more than $5.5 million over the last five years to non-profits throughout the San Francisco Bay Area. *