When Indianapolis opened up its 2009 season, there was a very different look to the Colts.
Long-time head coach Tony Dungy had retired leaving Jim Caldwell to run the team. The team's all-time leading receiver Marvin Harrison was not re-signed and in his place was a host of young wide receivers. And on both sides of the ball several key players were returning from major injuries in 2008.
But six games into the season, none of that has mattered; Indianapolis still has Peyton Manning under center and that is all they have needed to go 6-0 and remain among the NFL's elite.
Before taking over as head coach Caldwell spent seven seasons as Indianapolis' quarterbacks coach, so he knew how important it is to let Manning run the show. And that's exactly what he has done.
As expected, Manning hasn't disappointed the fans in Indianapolis.
Even without Harrison, Manning hasn't skipped a beat. In fact, he is in the midst of one of his best seasons ever.
Manning has led the Colts to the No. 1 passing offense in the NFL while compiling the best passer rating in the league (114.5), best completion percentage (72.6), second-most touchdowns (15) and fourth-most yards (1,880). And he has only thrown four interceptions.
Manning started the season with five straight 300-plus yard performances, something no quarterback had done in the history of the NFL. His best game this season came at Arizona in Week 3 when he threw for 379 yards and four touchdowns. Last week, Manning turned in a 23-of-34, 235-yard, three-touchdown game at St. Louis.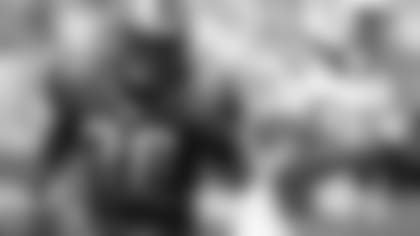 While Manning has been outstanding this year, one thing the 49ers have in their favor is history. Manning has played against San Francisco three times in his career with only one win to show for it. In those games Manning has been far from dominant with a quarterback rating of only 80.1 while throwing five touchdowns compared to six interceptions.
As he always has, Manning is spreading the ball around to all of his receiving options this season and the Colts have five players with double-digit receptions. However, Manning still gives most of his looks to Pro Bowl wide receiver Reggie Wayne.
Wayne has made 39 receptions this year, which has him tied for seventh-most in the league, and his 542 yards are eighth best. The 6-foot, 198-pounder has five touchdown catches in 2009.
Tight end Dallas Clark is also very visible in the passing game as he has 38 receptions for 485 yards and three scores.
Manning's newest weapons, second-year wide receiver Pierre Garcon and rookie Austin Collie, have 14 and 24 catches respectively.
While Indianapolis' passing game has been nearly unstoppable in 2009, its rushing attack ranks No. 27 in the league.
Joseph Addai is the Colts leading rusher with 274 yards on 82 carries, and rookie Donald Brown has 46 carries for 212 yards. However, both running backs are utilized in the passing game with a combined 34 receptions for nearly 200 yards on the year.
Even though Indianapolis is known for its offense, the Colts defense has become one of the league's better units over the last several years, a trend which has continued this season.
The Colts have the No. 9 defense in the NFL and they seem to be getting better every week. Granted Indianapolis' last two opponents were the winless Titans and Rams, but the Colts haven't allowed their opponents to get into the red zone for eight straight quarters.
Perhaps the most important defensive development for the Colts last week was the return of safety Bob Sanders. Sanders saw very limited game action, but Indianapolis has to be happy that the 2007 NFL Defensive Player of the Year is starting to recover from a knee injury which sidelined him for the first five games of the year.
The Colts are yet to release any injury reports this week so Sanders status is still undetermined.
With Sanders out, free safety Antoine Bathea has become the leader of the Colts secondary, leading the team with 42 tackles and two interceptions. The Colts cornerbacks have been banged up this season with their top two corners, Marlin Jackson and Kelvin Hayden, both missing time this year.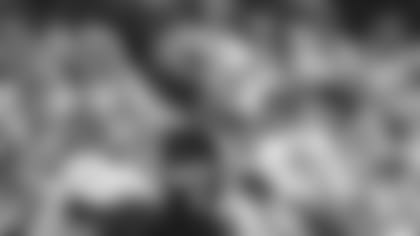 Up front the Colts have two of the fastest defensive ends in the game in Dwight Freeney and Robert Mathis, who have made a living in opponents' backfields this season. Freeney's seven sacks rank him No. 5 in the NFL and Mathis' 4 ½ rank him 11th. Between Freeney and Mathis are defensive tackles Antonio Johnson and Daniel Muir, who have only combined for 26 tackles.
Middle linebacker Gary Brackett missed two games earlier this year with a knee injury, but is still third on the team with 25 tackles and has performed well when healthy. Flanking Brackett in the starting lineup is Tyjuan Hagler on the strong side and Clint Session on the weak side. Session, who played strong-side linebacker last year, is second on the team with 32 tackles.
While the Colts defense is starting to get healthy, they still rely on the right arm of Manning to win games. That's their strength. And if they want to improve to a perfect 7-0 on Sunday, they will need Manning to play better than he has the last two times he faced the 49ers.