Enjoy part of this blog by cornerback Marcus Hudson and then click over to our social networking site 49ersfaithful.net to view it in its entirety, or to post a comment. You can also check out some of his photos, video and audio files!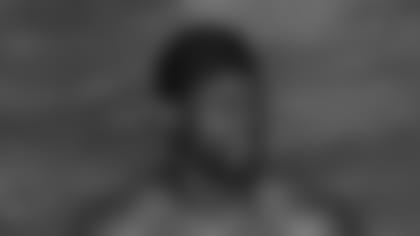 Visit 49ersfaithful.net to hear Marcus talk about the off-season program and pool workouts.
I haven't done a blog in well, a long time, but I have been right here in Santa Clara this whole off-season and let me tell you what happened this off-season to me.
I had surgery on my eyes, and it was the most traumatic experience of my life. I had PRK surgery, which is basically LASIK but where they have to reshape your cornea.
I was miserable! I stopped going to treatment because I couldn't go out in the daytime. I had to sleep in my closet for at least two weeks. I thank god that most of the time it was grey skies outside, because I couldn't take light. I couldn't drive, not even at night. It was all bad.
I was mad and it was real terrible that whole time. My eyes were burning, I was on pain pills, and my eyes still hurt for at least four weeks. It was just terrible, the whole experience.
I thought it was going to be horrible for forever and on my fourth week I came in and talked to Ferg (our athletic trainer Jeff Ferguson) and told him I couldn't stand it anymore. I told him I was losing it, but Ferg had the same procedure on his eye and he told me to calm down and that it was going to be alright. He really calmed me down at that point because I really did almost lose it.
And suddenly about two days later, everything cleared up and I see life in a whole new way now.
Before surgery, say if I was riding down the block and I had to turn on 10th street. I'd have to get up to the stop sign, roll my window down and make sure it was 10th street before I turned. Now, I see 10th street blocks ahead to where I cut on my signal and I'm ready for 10th street.