Fresh off their first division title since 1975 and a perfect 6-0 record against NFC West foes, the Arizona Cardinals are out to prove they're not satiated with last season's success. They're simply out to complete unfinished business.
This past February, the Cardinals came up one (Santonio Holmes) tip-toe short of winning Super Bowl XLIII. But head coach Ken Whisenhunt will probably find a way to use it as motivation for his team. Throughout their playoff run, Whisenhunt reminded his team how prognosticators and television analysts said they didn't belong with the NFL's elite. It's likely Whisenhunt will be playing the "no respect" card again by reminding his team that most people don't expect them to improve upon last year.
Arizona's same roster that was defeated 27-23 by the Steelers in the Super Bowl remains largely intact.
Knowing that, the 49ers are fully aware of the test that awaits them this Sunday in Glendale, Arizona.
As much as the 49ers players and coaches have publically denied their focus being on the season opener for the last week-and-a-half, the rivalry between the two teams is hard to ignore, considering how it has picked up in recent years. The 49ers will surely be looking to avenge last season's two losses to the Cardinals.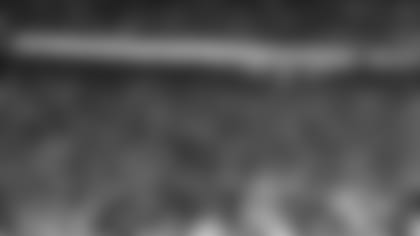 Especially the Monday Night thriller that ended on Arizona's goal line stop of 49ers running back Michael Robinson is just one example of how highly competitive it is when the two teams meet.
"I know everybody is really excited to get this season kicked off," quarterback Shaun Hill said after the 49ers preseason finale.
Both sides of the ball know just how important this season opener will be for each team.
"I'm really looking forward to us going out and really playing a whole game together and really seeing what we have," 49ers Pro Bowl linebacker Joe Staley said. "Arizona is going to be a good team to play against. It's going to be a good test for us."
In the offseason, the Cardinals had important decisions to make across the offensive side of the ball.
But even before the team could address personnel needs, offensive coordinator Todd Haley took Kansas City's head coaching job, leaving the Cardinals in a state of unrest.
Soon after, Arizona decided not to hire a replacement at coordinator. Instead, wide receivers coach Mike Miller was promoted to passing game coordinator and offensive line/assistant head coach Russ Grim was given a third title, running game coordinator.
As for personnel, priority No. 1 was re-signing veteran quarterback Kurt Warner. After an offseason of uncertainty, Warner eventually signed a two-year contract to remain in Arizona. Warner is coming off a tremendous season in which he completed 67.1 percent of his passes. He also threw for 4,583 yards and 30 touchdowns.
With Warner back in the fold, the next most important task was establishing a long term option at the running back position.
In was 2009 first-round draft pick Chris "Beanie" Wells out of Ohio State (No. 28 overall) and out was Edgerrin James, who signed with the Seattle Seahwarks via free agency. Arizona decided to go younger in their backfield after James rushed for a career-low 514 yards on 133 carries. Alongside Wells will be Tim Hightower, a fifth-round pick of a year ago. Hightower led the Cardinals with 10 rushing touchdowns, the most by a rookie runner in franchise history.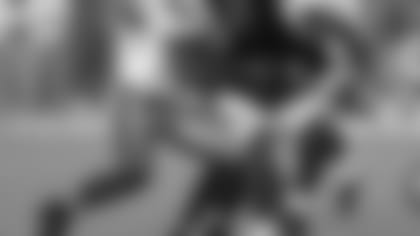 While Arizona's offense experienced moderate success on the ground, the majority of the offense's firepower came from its passing attack. The team's 26.7 points per game, tied them for the third most in the NFL last season. A good number of those points were a result of the phenomenal play of Pro Bowl wide receiver Larry Fitzgerald.
Fitzgerald caught 96 passes for 1,431 yards and 12 touchdowns last season. But somehow, he managed to produce even more in the playoffs. In four games, Fitzgerald caught 30 passes for 546 yards and seven touchdowns, which were all NFL records for a single postseason.
Fitzgerald was the top target for Warner, but immensely talented wideout Anquan Boldin returns for another season in the desert. Despite offseason trade demands, Boldin is back with the Cardinals. Last year, he caught 89 passes for 1,038 yards and 11 touchdowns.
With two talented young running backs, a potential Hall of Fame quarterback and two of the game's best wideouts, the Arizona Cardinals present plenty of obstacles for the 49ers defense.
The Cardinals defense also has a new coordinator after the team decided to fire defensive coordinator Clancy Pendergast in favor of linebackers coach Billy Davis. Their hope was to reduce the number of big plays the unit allowed. Arizona allowed a league-worst 36 touchdown passes and 13 of those covered 20 or more yards.
To combat those deficiencies, the Cardinals added to their secondary by signing veteran cornerback Bryant McFadden away from the Steelers. The five-year corner will start opposite of up-and-coming second-year cornerback Dominique Rodgers-Cromartie, who led the team with four interceptions in 11 starts.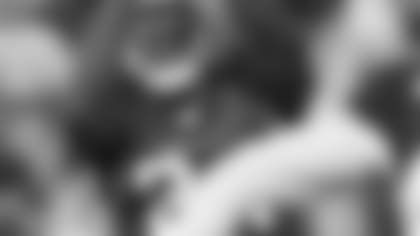 The Cardinals front-seven remains largely intact from last season. The only new starter is second-year defensive end Calais Campbell. Bryan Robinson assumes the role as the team's nose tackle, while dominating end Darnell Docket completes the Cardinals defensive line at the other end position.
Arizona's linebackers are led by inside 'backer Karlos Dansby. Behind Dansby is the heart and soul of the Cardinals defense, Pro Bowl strong safety Adrian Wilson. Last season, Wilson totaled 85 tackles, 2.5 sacks, two interceptions and two forced fumbles.
The Cardinals held the 49ers to an average of 18.5 points per game in the team's two meetings last season and they'd like to continue that trend this Sunday when the teams kick-off the 2009 regular season.