By noon on Monday, December 29th, the 49ers players had sat through their last team meeting of the year, finished their exit physicals and paperwork, and cleaned out their lockers.
Many of them already have flights scheduled for this evening back to their respective off-season homes and are looking forward to the time off, but it'll be a bittersweet plane ride.
"We're kind of down because we were playing really good the second half of the season and would like to still be playing, but unfortunately we didn't take care of the things we should have in the first half of the season," said nose tackle Aubrayo Franklin.
Team president Jed York told the team on Sunday it would be the last time they finished the season in December. That came on the heels of head coach Mike Singletary already telling the players that he gave them Christmas Day off since it'll be the last one he allows them for a while.
"They were right. Everybody is ticked off that we are packing up and leaving here in December," said tackle Joe Staley. "We want to be here in January and packing up in February after a Super Bowl. That's our goals next year, make the playoffs and give ourselves a chance."
San Francisco closed out the second half of the season with a 5-3 record, but a dismal 2-6 beginning eliminated them from post-season play.
"Really, the Philly game, the Seattle game, Arizona, there were games that I felt we should've won," said running back Frank Gore. "We didn't because we were making mistakes and that's what I feel like hurt us this year. I felt like we should've been in the playoffs this year."
The Arizona Cardinals won the division at 9-7, only two games ahead of the 49ers 7-9 finish.
The 49ers pretty much gave away the first game of the year with the Cardinals due to a flurry of turnovers, and then came up one yard shy in the Monday Night rematch. Even winning just one of those games would have evened the 49ers record with the Cards at 8-8.
"Monday Night, Arizona. I really felt like if we would have closed that game out, we wouldn't be having this conversation right now, we'd be talking about the playoffs," said linebacker Takeo Spikes.
That last second failure wasn't the only game that will haunt the 49ers ball club this off-season.
Spikes also pointed out the game against his former Philadelphia Eagles team when the 49ers blew a nine-point fourth quarter lead.
"That Philly game – it hurt. It really hurt," said Spikes.
Added linebacker Manny Lawson, "I think a few of those games really could have done wonders for our morale and we wouldn't be done in December.
But under the direction of Singletary, the 49ers worked on learning how to finish.
They closed out the last two games with come from behind fourth quarter performances to beat St. Louis and the Redskins in the final seconds.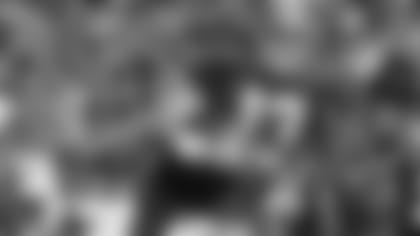 "There's a lot of ways to win a game and the most important thing is to win them," said quarterback Shaun Hill. "We had our moments in both of those games where we really struggled, but when it came time to get it done, we were able to get it done and that says a lot about the character of the guys on the offense, and really the whole team in general. In both of those games, the defense kept us in the game. There's no quit in this group and as long as there is time on the clock, we are going to play and see what happens."
The 49ers offense jumped drastically in terms of a passing offense, going from dead last in the NFL to 13th overall, but in the latter part of the season, the unit relied on the run game more frequently. That allowed the offense to cut down on its self-inflicted mistakes and high sack numbers, en route to a 5-3 finish.
"We should have been playing the way we have lately the whole year," said Staley. "But I think it was important that we finished strong and that we showed what we are capable of as a unit. We feel like we have talent here and that we can build from here."
Defensively, the 49ers also concluded the second half of the season with the kind of play that everyone expected from the unit at the start of the season.
"It feels good for us to finish strong like we did. Early on in the season, we weren't so good. People were like, 'what's going on? They're supposed to be a lot better.' But I've always been a big believer in it's not how you start – it's how you finish," said linebacker Joe Staley.
After finishing with an overall 25th defensive ranking in 2007, the unit jumped up to 13th overall in '08.
"I think the second half of the season we just went back to the basics, and did what we did during training camp and what we do best – and that's just playing our regular defense. That allowed everyone to play fast and play good team defense."
And as they head into the off-season, hope springs eternal that with Singletary returning as the man in charge, that 2009 will finally be the year this team turns the corner.
"I think Coach Singletary has led the team to places we probably didn't know we could have gone," said Lawson. "We started the season talking about going to the playoffs and winning the west, but we came up short. So I think with what Jed said and what coach said about not ending the year in December is something we always felt, but we just didn't know until now how to get it done."
The 49ers also believe they were on the rise back in 2006 when they finished 7-9, but the players insist things are different now.
"It's different because, we kind of found our identity," said tight end Vernon Davis. "Coach Singletary stressed that we can't be individuals. It's going to take offense, defense and special teams to be one. That's something we've never heard around here. He talks about it all the time, just being one. It's pretty much the first time we've heard anything like that. Sometimes that's the case. You have guys playing as individuals. You might have the offense playing together and the defense playing together and then the special teams playing on their own. It can't be like that. You have to play together as one."
While the players departed the team facility secure in the knowledge that they have the right guy to lead the team, there are some lingering questions.
Although Hill improved his overall starting record to 7-3 after posting a 5-3 record in the second half of the 2008 season, Singletary refrained from naming his as next year's starting quarterback.
"I hope so," said Hill when he was asked if he had done enough to deserve the job. "But, I don't know. You never know what to think or what perception is, and it's not for me to decide. I feel like I definitely played hard and sometimes it wasn't as good as I wanted it to be, but everybody to a man in this league has those moments. That's part of it. I hope so. I truly hope that there was enough out there."
Hill appears to be a popular choice among the players at least.
"Shaun Hill is a football player. He's a tough guy. One thing I liked about him, when he didn't get the job he competed for in the summer time, he studied hard and every time he got his opportunity he showed that he could play football," said Gore. "As long as you have a tough guy under center, you have a great shot to win games and Shaun Hill showed that."
Hill was nearly benched in the 49ers game two weeks ago against the Rams, but Singletary stuck with him as Hill proved he can pluck a victory out of the jaws of defeat.
"Shaun is a great quarterback," said Staley. "You really can't dispute his numbers. He's put up great numbers since he's been a starter, even going to last year, he's undefeated at home. You definitely need to be able to win at home, and that's something he does. He's a great leader on the field and whatever the organization decides, we trust them, but I do think Shaun has proven he can lead this team to wins."
If Hill does remain in the driver's seat, he could be learning a new offense as Singletary admitted after the game that he wasn't 100% certain that offensive coordinator Mike Martz would return.
"I've had to learn a new system plenty of times in my career, obviously, it's not always ideal that's for sure, but we'll roll with the punches and whatever happens, happens," said Hill.
Hill has already been exposed to three coordinators since joining the 49ers in 2006, while players like quarterback Alex Smith and Gore have learned four new systems.
"If it happens, I guess we have to be here like we did last offseason and try to pick up the offense," said Gore. "But I like Coach Martz, I think he did a pretty good job. Things didn't go right. I feel like we were the ones on the field making the mistakes, but I guess, in the next week or two we're going to find out if he'll be here or not."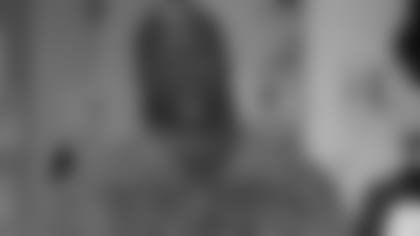 Spikes, who signed a one-year deal with the club, also hopes to soon figure out whether or not he'll be back with the team in 2009.
"The money is what it is. To me, winning is important. It's important to me because I've been blessed from the aspect to have the deals early in my career. I just want to be somewhere where I see progress is being made. And that's why it was so bittersweet yesterday, to walk off that field. Yeah we won, but the playoffs were just that close. It was so close. I want to win, because that's my motivation."
Spikes spent time with the Bengals, the Bills and the Eagles and never had any regrets about leaving those teams when it was time, but not getting a chance to return to San Francisco would be a different story.
"I would have regrets about leaving this team just because this is something I felt like I had my hands in to be a part of," explained Spikes. "I want to win. I feel like this is on, I feel like this is unfinished business."