Gold Rush cheerleader Amber recently traveled to Hawaii as part of the NFL's Pro Bowl Youth Clinics. Amber detailed her experience in these diary entries.Journal Entry #1
Monday was my first day in Hawaii for the NFL Pro Bowl Youth Clinics and it was also my first time to the islands. Although the Pro Bowl moved to the states this year, the NFL came out to the islands like every year to hold the clinics. Ever since I arrived, I have been greeted with amazing Hawaiian hospitality. The NFL Pro Bowl Youth Clinic program was designed to inspire kids to believe in themselves and their abilities. A group of several cheerleaders and players from around the NFL will be touring several of the Hawaiian islands over the next week.
We flew into Honolulu Monday night and went to Kona early on Tuesday (very early!) for a day of school visits and youth clinics. I soon realized that not only did the setting of Hawaii leave me speechless, but our very first school visit was unforgettable. We visited a cultural school where they learn and embrace the cultural traditions of Hawaii.
When we entered the school they greeted us with a song and welcomed us. Then, we each spoke about the challenges that we overcame to bring us to where we are today.
At the end of the visit, the students did a formal "mahalo" (or thank you) chant and presented us with gifts.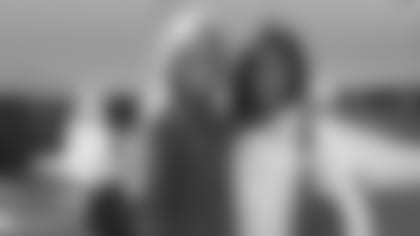 As soon as we left the school, we were on our way to another school to teach youth clinics. To begin the clinics, we introduced ourselves (I received my first Hawaiian flower lei!) and began teaching them several dances and cheers.
This was my first clinic but the girls were great listeners and learned the material so quickly. After teaching them a few cheers and signing autographs it was time to leave...but my day wasn't over yet!
We quickly left the school and headed to the airport to fly to Kauai, one of the most beautiful of the Hawaiian Islands. Wednesday will be another early morning with a school visit to a high school in Kauai.
Thank you for joining me on my trip and I can't wait to tell everyone more!
Well, it is day four of my Hawaii Pro Bowl Youth Clinic Tour and it just gets better and better! The past few days have been so busy (I have been on almost 10 flights in four days). After we finished our school visit in Kauai on Tuesday we flew to Hilo to participate in our first clinic. When we arrived everyone was so excited to see us!During the clinic, we taught the girls a dance routine, several cheers and spoke with the girls about having goals in life and how to achieve them. Once the clinic was finished we flew back to Honolulu for the night.
Today, I traveled to Molokai (one of the smallest islands) for a school visit. We boarded a very small plane and had a bumpy ride but it was worth it to see this beautiful island. As we landed, we were greeted at the airport by the Athletic Director for the school – she was one of the nicest people I have ever met. We went to the school and spoke to both the junior high and high school students about what we have faced in life to get us to where we are today. The one thing I spoke about is how to face challenges in life. I used the analogy of how when you hit a wall or challenge in life you can choose to react two ways: you can be an egg and crack or you can be a tennis ball and bounce back. After I spoke, one of the teachers told me that during my speech she was sitting next to one of her students and her student said to her that she was always going to be a tennis ball. It meant a lot to know that something I said may help someone get through challenges that they face. As soon as we were finished, we took photos, signed autographs and then it was on to Maui. We arrived in Maui this afternoon and visited another school. This school visit was one of my favorites – the kids asked great questions and I got an early valentine from one of the students! After the school visit, we conducted a clinic and then flew back to Honolulu. Tomorrow we will go back to Kauai – Good night for now from Hawaii!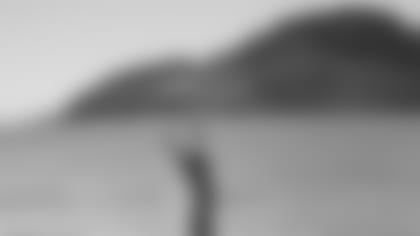 On Friday, we were on our way back to Kauai and I was looking forward to getting to see some of the island. We had some free time in the early afternoon so some of us went down to the beach for some Hawaiian relaxation. But it didn't last long enough, soon we were on our way to another school clinic. The girls at this clinic were so eager to meet us and learn the routines. Once we had taught them the routines we had them perform for their parents and we also did a little "cheer-off" competition. Then, it was back to Honolulu.
Today was our last day of the tour and I didn't want to leave. We taught our final clinic in Kapiolani Park in Honolulu. It was a beautiful setting with Diamond Head as our background. We had two clinics today – one for kids 9-12 years old and the other one for kids 13-18 years old. The weather was absolutely beautiful and we had a traditional Hawaiian picnic outside for lunch! One of my favorite parts of this clinic was playing games with the girls – it was fun to see them laugh and we taught them a few new games to teach their friends. After the clinic was over we all took pictures as this was our last time together.
This trip was an experience I will never forget. From speaking to the students to having fun and playing games, this is what the Gold Rush is all about – making a difference for kids. It is sad to leave Hawaii but I have to return to the 49er Faithful. Thanks for joining me on my trip!