George Kittle can find the humor in his rookie miscues. Self-deprecation has always been a strong suit of his. Still, those first-year mishaps and growing pains are easier to laugh about now that the San Francisco 49ers second-year tight end is in the midst of a Pro Bowl-caliber season.
But Kittle will be the first to tell you that nobody was laughing when he had six missed assignments (M.A.'s) in last year's road game against the Arizona Cardinals.
"Oh fudge," Kittle grimaced. "I got a few plays backwards. I almost got Brian Hoyer killed."
Think of M.A.'s like the demerits you used to accumulate back in grade school. Accruing too many blemishes on your record would result in a subsequent punishment – a trip to the principal's office, a shorter lunch, or *gasp* no recess. A seat on the bench is the football equivalent for too many M.A.'s. Kittle knows he was lucky to not get pulled from the lineup amid his egregious performance in Arizona.
For some context, Kittle had been thrown into the deep end as a Day 1 starter. He was barely keeping his head above water in his efforts to master Kyle Shanahan's "dense" playbook. Never mind trying to grasp all of the nuances that Shanahan is famous for, Kittle's focus was consumed entirely by the basics of his job description.
"Coach Shanahan threw me into the ocean and expected me to swim," Kittle said.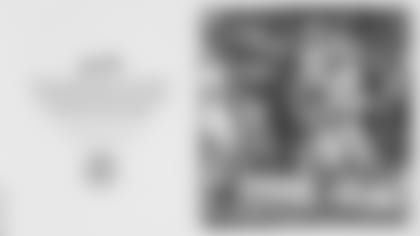 Back to the Hoyer play. Kittle smiled and shook his head as he began to tell the story, already envisioning the punch line. Shanahan called a running play to give Carlos Hyde the ball up the middle. However, Hoyer liked the look the defense was showing and checked to a pass at the line of scrimmage. Kittle missed that check. He was in the middle of asking Joe Staley a question about his alignment on that particular play call and never heard Hoyer.
The tight end took a step down on the snap, ready to pull up the middle and pave a running lane for Hyde. Simultaneously, he saw Staley set, indicating to Kittle that he'd missed the audible to a pass play. Panic washed over him like he'd overslept his alarm ahead of an early morning flight.
"I was supposed to set Chandler Jones who, you know, is a pretty good defensive end," Kittle said facetiously.
He tried to trip Jones to no avail as Arizona's star defender zoomed past him into the backfield.
"He just got a free shot at Hoyer," Kittle said, laughing guiltily. "I think Hoyer's head touched his feet. He got crushed."
The story has increased comedic value primarily because such mental lapses feel like a distant memory. Kittle, a 2017 fifth-round pick out of Iowa, shared that he's had just one M.A. so far in 2018. The tight end has been an undeniable bright spot in an otherwise frustrating season for San Francisco.
Kittle has posted 32 receptions for 527 yards and two touchdowns through seven games of his second NFL season – numbers that place him firmly in the mix among the league's upper echelon of tight ends.
"That's huge production. That's something the 49ers can look at and say, 'OK we've got something here,'" said future Hall of Fame tight end and current "Monday Night Football" color analyst Jason Witten.
There are three primary contributing factors to Kittle's ascension in Year 2.
The first is his ongoing mastery of Shanahan's offense. Kittle spent the offseason in Nashville, Tenn., with Trent Taylor and C.J. Beathard. Taylor and Kittle worked out together on a daily basis and then ran routes for Beathard three times a week. Beathard would come to each throwing session with a detailed game plan based on what he felt needed the most work.
Kittle's evolution continued during the team's offseason program and throughout training camp. He no longer has to stop and process his responsibilities after each play call. Instead, he's able to spend that time pre-snap observing the defense, diagnosing the coverage and formulating his plan of attack.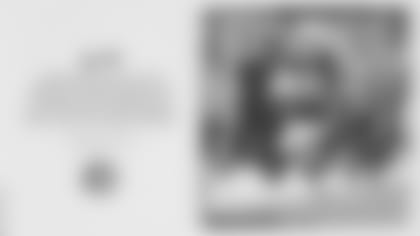 "Now I know all of the little details for any specific play – my motion points, when I need to bluff, how I show my hands and all of these other little details," Kittle said. "The game has slowed down for me, and that's helped out a lot."
The second is Kittle's improved health, which has been a welcomed change from his rookie year. He battled a nagging hamstring injury throughout the summer of 2017 followed by an ankle injury that lingered for most of his first season. Kittle earned plenty of tough guy points for gutting through and playing 15 games as a rookie despite never being 100 percent.
The tight end has still had his share of ailments this season – a dislocated shoulder during the preseason and a minor knee injury – but Kittle still says he's far healthier now than at any point last year.
"Being healthy is fun," Kittle laughed as he literally knocked on a wooden box nearby.
Added Shanahan: "I think he's taken better care of his body throughout this offseason – what he does day in and day out, how physical he plays throughout a game and what he does Monday through Saturday just to get his body back ready to play on Sunday. It's been a complete credit to him, just how well he's taken care of himself."
The third – and most compelling – factor in Kittle's emergence is his approach to the game. His persona is a bit of a juxtaposition: A hyper-competitive professional athlete who is also a gigantic kid who never seems overly concerned about anything. Kittle is the class clown of the 49ers locker room, and no amount of Tom Rinaldi tear-jerkers could kill his vibe. His baseline is goofy and escalates rapidly to eccentric. The 6-foot-4, 250-pound tight end isn't macho and has no insecurities in telling anyone who will listen about the latest Pokémon he caught on his Nintendo DS.
And yet, on the football field, Kittle's objective is to physically impose his will on an opponent. He'll mercilessly plant someone into the turf to finish a block and laugh about it on his way back into the huddle.
"I like to play angry, and I don't think there are a lot of guys who like to play angry," Kittle said of his mindset. "You have to have a switch that you can flip when you get on the field. I'm a goofy dude. I don't usually take things too seriously, but when I step on the field it's a whole different aspect to me."
Kittle is also a conversationalist during games. He'll chat with anyone during a break in the action. The tight end referenced a recent chat with Aaron Donald during the 49ers Week 7 home game against the Los Angeles Rams.
"You didn't get in?" Donald asked him while the tight end's 10-yard touchdown was being reviewed.
"I had to get in because my fantasy coaches need me to get more points," Kittle replied.
(Side note: When people tell you that nobody cares about your fantasy team, just remember that Kittle does.)
During the same game, Kittle kindly asked Ndamukong Suh "how he got so big."
"He just laughed at me," Kittle said.
But even when things get contentious, Kittle isn't one for trash talk save for an occasional passive aggressive comment. Like on this running play in the red zone where Kittle blocked Cardinals defensive back Antoine Bethea for 15 yards all the way across the goal line. Bethea eventually threw Kittle down at the end of the play out of frustration. Kittle got up and casually inquired about "how his ride went."
Kittle's ability to seamlessly navigate between ruthless aggression and timely humor makes him a one-of-a-kind personality in the NFL. Shanahan compared the young tight end to a WWE wrestler.
"I don't think it's an act," Shanahan joked. "I think that's who he is 24/7 which is fun to watch. He's pretty rowdy all the time."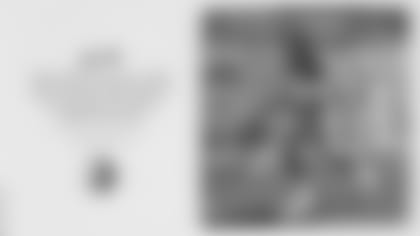 Kinder words have never been spoken as far as Kittle is concerned. He's long been an avid fan of professional wrestling (and all other levels of wrestling for that matter) and has even done some training at the same gym as WWE Superstar Seth Rollins.
Kittle and Rollins have discussed their respective mindsets and found common ground despite participating in vastly different arenas. Extreme levels of concentration are required in both WWE and the NFL. Failure to do so can have painful consequences (just ask Hoyer). They each agreed, though, that the need for ultimate focus and attention to detail doesn't have to come at the cost of showmanship and entertainment.
"I'm a high-energy guy," Kittle said. "I try to be infectious with my energy. I'm all about the excitement. Football is easy when you're having fun."
Both of Kittle's signature celebrations have ties to wrestling. His touchdown dance is an ode to "Stone Cold" Steve Austin's affinity for smashing two beers above his head. This year, Kittle added a unique "first down" signal after each catch that moves the chains. The tight end puts his thumb and pointer finger together with his other three fingers extended like a basketball player would signal a three-pointer. Then he reaches his arm out and flops his wrist down. According to Kittle, he picked it up from Pentagón Jr., an independent wrestler who dons a luchador mask. The signal means "no fear."
It can all sound a bit silly and gimmicky, but anyone who knows him will tell you that Kittle is as genuine as they come. That's a quality that commands immediate respect. Players recently voted Kittle as one of two offensive captains along with 12-year veteran Joe Staley, which tells you everything you need to know about how his work ethic and overall trajectory are perceived by his teammates.
Kittle's unique flair and increased production are starting to turn heads around the country as well. Esteemed national scribe Chris Wesseling recently tweeted that Kittle would be an All-Pro pick at tight end if it were up to him.
Witten has also taken notice and was eager to meet Kittle ahead of the 49ers Week 6 primetime game against the Green Bay Packers on "Monday Night Football." Kittle sat down with Witten and the rest of ESPN's broadcast team during production meetings at the 49ers team hotel.
"I really admire the way he's playing," Witten said. "He really jumps out at you when you're watching the tape. He can be a game changer.
"He's a mismatch, and Kyle is using him really well. He just needs to keep doing it because I think he's on the verge of taking that next step and joining that top tier of tight ends."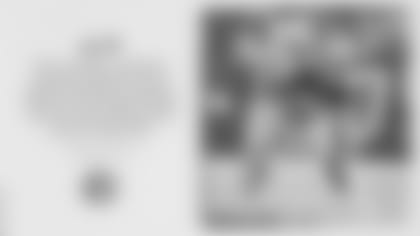 What's wild is that the numbers indicate he might already be there. Here's how Kittle stacks up against NFL tight ends: 32 receptions (fourth), 527 yards (third), 16.5 yards per catch (second; minimum 10 receptions), 368 yards after the catch (first), seven catches of at least 20 yards (tied for second), two catches of at least 40 yards (tied for first) and 22 first downs (tied for third).
Kittle is on pace for 1,205 receiving yards this season – a staggering number for a tight end. In fact, no NFL tight end has reached the 1,200-yard plateau since Jimmy Graham in 2013 (1,215). It's a milestone that Witten, an 11-time Pro Bowler, two-time All-Pro and sure-fire Hall of Famer, never accomplished.
The production coupled with Kittle's intangibles – work ethic, toughness, aggression, athleticism, etc. – make Witten believe the league's best up-and-coming tight end resides in San Francisco.
"He's not a guy who is reading his own press clippings," Witten said. "That mindset combined with his versatility allows him to have a really high ceiling."
Don't mistake Kittle's natural humility for a lack of self-belief. He understands that greatness is a realistic benchmark.
"Yeah, I one hundred percent do," Kittle said. "I feel like I have the assets and the mindset to get there."
It's still too soon to mention Kittle's name in the same sentence as Rob Gronkowski, Zach Ertz, Travis Kelce and Graham. Those are all established Pro Bowlers who have exhibited the consistent production needed to be considered elite.
But Kittle is well on his way, and he's sure to savor the ride. He'll make sure the rest of us do, too.