Gary Plummer previewed the opposition every week of the 2009 season on 49ers.com, but this time around the former 49ers linebacker and KNBR color commentator will give his thoughts on the entire year in his "Points of the Season" column on 49ers.com. Find out Plummer's game of the year, play of the year as well as his offensive, defensive, and special teams MVPs for 2009.
Before I get into the performances of the players from this past season, I think it's important to look at the job of the head coach.
It was Mike Singletary's first season as a head coach in the NFL and I thought he did a great job. I said this in the beginning of the year, but whatever the 49ers were capable of doing, that's how they were going to finish. And that's because of Singletary. You can't say that for all coaches in the NFL.
A lot of people are disappointed with the 8-8 finish, but for the 49ers, they have a .500 record, because that's just what they are at the moment. Talent-wise, they're going to have to improve in order to get to the playoffs. There's such a huge difference between 7-9 teams and 10-6 teams in this league. That's something a lot of people don't understand.
I think Singletary got out of the 49ers what they were capable of accomplishing. And that's the biggest compliment you can give to a coach.
The fact that Vernon Davis, who was an underachiever before this year, reached his potential under the leadership of Singletary is a huge plus. You can also point to the switch that he made at quarterback with Alex Smith taking over for Shaun Hill. That was an unanswered question heading into 2009, but with Smith, I think the 49ers have their quarterback and he'll get all the first-team reps in the offseason. It's now an answered question. Also, the aggressive defense was really the heart and soul of the team this year and I think that can be attributed to Singletary.
For a first year, I thought his leadership enabled the 49ers to reach their potential.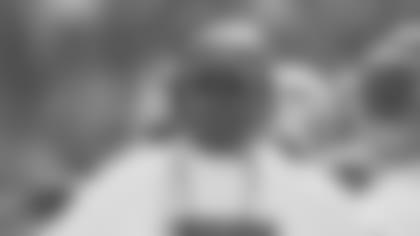 Going forward, I think the defense is going to be the staple of this team. It's a dynamic defense that can do a lot of different things. They can play the run well, force turnovers, and create big plays. That's always exciting. Anytime you play well on defense you have a shot to win games and the foundation the 49ers on defense will only improve in the coming years.
I get the feeling that a lot of fans aren't thrilled to return the same offense in 2010, but I think they should be excited about the continuity that will develop. I think it gives the ability for the offense to grow.
One of the reasons that the 49ers defense played so well wasn't just because of the players, it was because those guys have been in the system for three years already. It makes a tremendous difference. It's all those body language communications that happen on the field that only comes through repetition.
But there's a lot to like about this 49ers offense. You obviously have a Pro Bowl-caliber running back coming back in Frank Gore. You have Michael Crabtree coming back with an entire offseason with the team, which is huge. And with Davis having reached his potential, you have to expect that he'll be that good again next year. Josh Morgan came on strong at the end of the year too, and that deserves notice.
To me, Eric Heitmann, Joe Staley and Barry Sims all played very, very well last season. The other three linemen who saw a lot of action, David Baas, Chilo Rachal and Adam Snyder all got better at the end of the year. They struggled early, but they all played better as the year went on.
But I'm especially interested in seeing what Crabtree can do with a full NFL offseason under his belt. The biggest jump a player makes in the NFL usually is from their rookie year to their second year. Normally it's the first year they've ever had to have a full offseason with a professional team.
With that in mind, I only see Crabtree benefiting from having an entire offseason of working with his position coaches and teammates. He'll be able to run routes with Smith. He'll be able to understand coverages more and he'll spend an awful lot of time at the 49ers facility in the offseason. As good as Crabtree was as a rookie in just 11 games, the sky's the limit for him with a full 16-game season.
Really, all of those things are positives. With two first round picks, the 49ers can certainly add a pair of impact players in the offseason without rushing into free agency.
Game of the YearI know it wasn't a win, but I'd have to say the game against Indianapolis was the game of the year.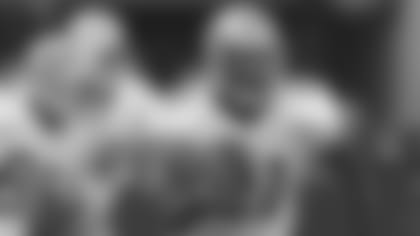 I'll pick that one because nobody expected the 49ers to play as well as they did that day. To lose Staley, your best offensive lineman, on the first offensive play was tough. But Sims came in and was a solid replacement that day and for the next several weeks.
It was also Tarell Brown's first game as a starter at cornerback in 2009. Brown and the rest of the defense held the league's MVP, Peyton Manning, to his lowest totals of the season. They kept him from throwing a touchdown. To me, that was a remarkable performance.
Sure, the defense had some great performances; in particular, they blanked the Rams 35-0 at home. They also held their opponents to six points each in the final two weeks of the season. But those were against non-playoff teams.
Against probably the best team in the NFL, the 49ers not only could have won, but should have won. In the end they lost 18-14, but I think that's the type of step in the right direction that the 2009 49ers accomplished.
Offensive MVP
The 49ers most valuable player on offense was Vernon Davis.
It doesn't happen very often that you tie an NFL record. To tie the single-season record for touchdowns by a tight end (13) is definitely a compliment to both 49ers quarterbacks for getting him the ball. Again, Singletary got Davis to be a leader this year and that paid off. To be the leader out at practice is one thing, but fans only care about what you do on Sundays.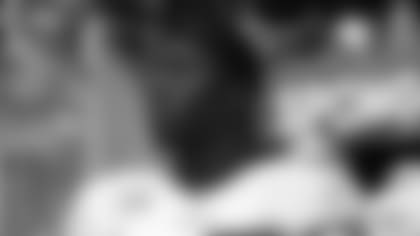 This past season, Davis was able to be a leader on the practice fields and on Sundays.
The amazing thing to me is that as many great things he did this year, Davis had some of the most drops in the league. It's a dubious category, but for me that's not a negative.
In my opinion, he's certainly going to get better. Most of the balls Davis dropped were easy passes. After seeing all his game tape and studying it in the offseason, he'll see that he just lost focus on the ball for a split second.
As great of a season Davis had, even if he caught half the balls that he dropped, he would be around the 90-catch mark this year. That's phenomenal for a tight end.
Davis has the opportunity to be one of the game's best if he gets better at keeping his concentration next year. Then he'll get into that perennial Pro Bowl mode where he's considered every year like Antonio Gates or Tony Gonzalez.
To me, that's just another positive that the 49ers Faithful should be excited about.
No question, Joe Staley was the defensive MVP, if not team MVP.
Helping him were two major things he added to his game in 2009 that weren't there in his first two years in the NFL.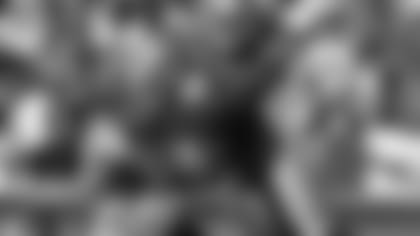 First, he became more of a leader on the field. You could see a couple of times where he seemed like he was the only guy on the field making tackles. He's not a guy who will get in his teammate's faces, but a couple of times this year you could see his disappointment with his teammates. For example, you'd see him get upset when a running back was able to bounce outside and the force man didn't get his job done.
That's leadership right there.
He improved in that important quality and his coverage ability. Singletary has even said that Willis hasn't reached his potential, which is remarkable. He became much better this year in pass coverage, but that's still the one area that he can improve on defensively the most.
That should be a scary statement to anyone in the NFL. It's frightening that the league's leading tackler is only going to get better.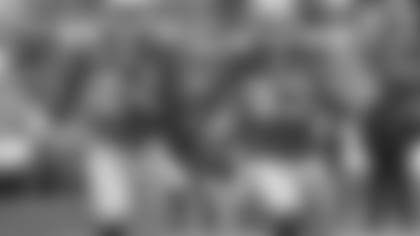 It would be easy to take Andy Lee as the special teams MVP; he did make it to the Pro Bowl. But you know who was a stud this year? The coverage guys.
For me, all of those guys from Jason Hill to Arnaz Battle to Michael Robinson to Scott McKillop, they're head-and-shoulders above the rest, because they're not just making tackles on special teams. They execute blocks too.
Lee, being a Pro Bowler, its one thing to have a great average, but more importantly you need a great net average. Lee owes his net average and his Pro Bowl invite to his coverage units. There were times when it was absolutely astounding how well those guys covered kicks down the field.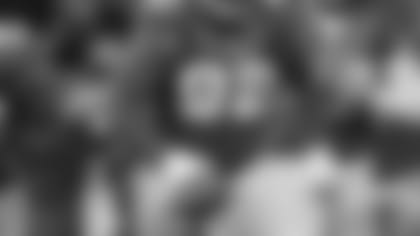 I think just because I haven't talked about him, and he deserves to be talked about, I'm picking Aubrayo Franklin's goal line interception against the Chicago Bears.
He had an amazing year and he allows Patrick Willis to be Patrick Willis. Trust me; Willis is still going to be a great player with another nose tackle in there. But with Franklin, those two play so well together. As a linebacker, you have to be able to play off your nose tackle. You have to know where he's going to be or how he's going to read things. There's a trust between those two guys.
I think it was poetic justice to see Franklin get that interception. It wasn't the most graceful interception return of the season, but it sure was fun to watch. And it was one of those turnovers that made the difference in that victory over Chicago.
Final ThoughtsIt was without a doubt a seamless transition working with Ted Robinson in the booth this year.
I think he did a tremendous job taking over for Joe Starkey, a Bay Area football institution. The thing that I enjoyed the most about working with Ted was that he made my job easier to do.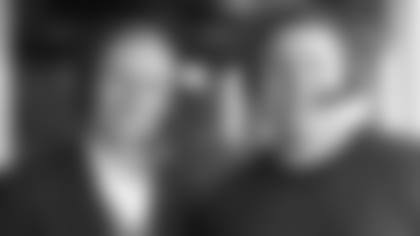 He didn't play football and there were times when I made a statement he wouldn't quite understand, but I was able to explain something that was obviously second nature for me but not for everyone else.
He would ask a question on the air like, "What exactly do you mean by, 'They're attacking the middle of the field in cover-2?'" It's a great reminder for me that not everybody did play high school or college football.
It was so much fun to answer those questions on the air, because I kind of look at it as my job to teach fans and help them understand why matchups happen on a play.
He made my job easier and he's just so good at describing a play and then turning it over to me. He's describing what happened on the play and my job is to describe why it happened. He does his part so succinctly, that it allows me more time to let the listeners know why it happened.
It was a lot of fun and I look forward to another great season in the booth with Ted.