On Sunday, the San Francisco 49ers will start a quarterback named Smith for the 15th time of the 2010 season.
But for the first time in three weeks, that quarterback will be Troy Smith, not Alex Smith.
The news first reported by NFL Network on Wednesday was confirmed by head coach Mike Singletary on Thursday.
"I think Troy has continued to get a grasp of the offense, a better grasp of the things, and it's always better when you have a chance to step back and look at somebody else do it," Singletary said. "I'm sure he'll be better on Sunday."
Better might be tough to do, considering what Troy Smith accomplished against the St. Louis Rams the first time around. In leading the 49ers to a 23-20 overtime win in Week 10, he completed eight passes that went for more than 23 yards on his way to a career-high 354-yard passing performance.
Following his best day as a pro, Troy Smith was victorious in one of his next three starts and was eventually benched in favor of Alex Smith the past two weeks. The change wasn't permanent however, when earlier this week Singletary decided to go back to Troy.
The move was made based on Troy Smith's improved grasp of the 49ers playbook as well as his previous success against Sunday's foe. With a 3-2 record as a starter on the year, Troy Smith has completed 66-of-126 passes for 1023 yards with four touchdown passes, three interceptions and a quarterback rating of 80.2.
With another chance to start, Troy's not taking the opportunity lightly by any means.
Here's what he said on the importance of the start, "Huge, huge. You know, for any player to be able to play in a game of this magnitude, have a chance to showcase his talents and be a part of something special; it's going to be pretty big for all of us."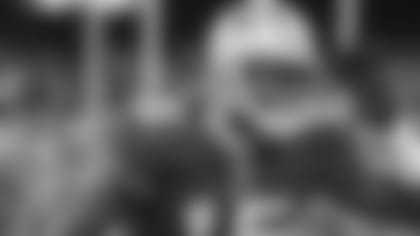 Though Troy Smith has completed 52.4-percent of his passes, he's averaged 8.12 yards per attempt, proving his pension for making plays downfield.
Wide receiver Michael Crabtree, who caught a 16-yard touchdown from Troy Smith against the Rams, said he's trying to have fun with the task at hand, knowing full-well how much is at stake.
"We're well prepared and I just feel like we have to go out and make it happen," said Crabtree, who has 45 catches for 572 yards and five touchdowns in his second NFL season. "We've been through everything you go through as an offense, as a team really. We're going to stay positive about the whole thing and try to win the game on Sunday."
St. Louis should be tougher for Troy Smith and the 49ers the second time around.
"I'm sure that they want to get a chance to get a win this time," he said. "So they're going to change some things that they did and they have an extremely athletic and talented defense and we have to be able to come in and execute."
The news of a quarterback change didn't shake up the 49ers locker room though. Players spoke confidently about both quarterbacks throughout the week and said they'd support whatever decision was made by the coaching staff.
Now that the world knows Troy Smith has been given a second chance to quarterback the team, his teammates once again spoke positively about his chances succeeding a second time against the Rams.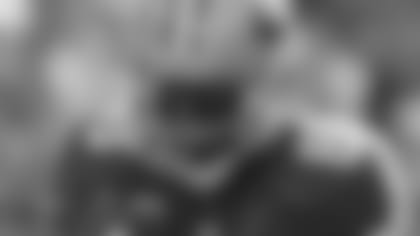 "I know Troy can play against anyone. He's talented. He's an athlete and he can get the job done," said tight end Vernon Davis, who leads the team with 50 catches for 748 receiving yards and five touchdown receptions.
Like many of his 49ers teammates, Davis understands the scale of Sunday's game but doesn't want to let it overwhelm him or the task at hand.
"I look at it like it's a big game. This is a critical moment for us," Davis said.
Even at 5-9, the 49ers aren't letting previous mistakes haunt them when the playoffs haven't been ruled out.
"It's not how you start – its' how you finish," Davis said. "It really doesn't matter about the record, just as long as we get there. It doesn't matter how long you get there, just as long as you get there."
Getting there begins with a win over St. Louis, a 6-8 team that stands in the way of Davis and the 49ers ultimate goal, winning the NFC West and making it back to the playoffs for the first time since 2002.
"They're standing in our way so we gotta go take it. If we want it, we gotta go get it."