*Throughout the offseason, 49ers.com will continue to document members of the 49ers *
10-Year Club. Check out our latest feature on former 49ers middle linebacker Frank Nunley, who played for the team from 1967-1976.*
All through the course of his 10 seasons as a middle linebacker for the San Francisco 49ers, Frank Nunley was in constant competition with a slew of other linebackers each training camp to keep his job.
In those days the NFL didn't regulate how many players could attend camp, so Nunley welcomed the deep competition and thoroughly enjoyed beating them out to be the starting middle linebacker every year.
But before he earned a starting role or a place amongst the greatest 49ers of all-time, Nunley first had to learn what the professional ranks were all about.
Prior to being selected in the third round of the 1976 Draft, the Michigan native's only trip to the West Coast occurred when he played in the Rose Bowl the previous January with the Michigan Wolverines. That meant Nunley had no idea what to expect when he arrived at Saint Mary's College for his first training camp with the 49ers.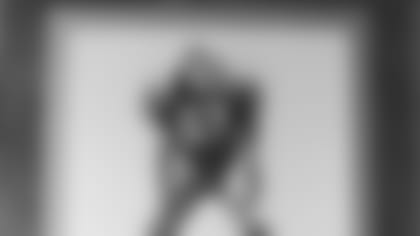 "The first thing I saw was a locker room full of older guys with whiskers and big bellies," Nunley remembered of his first teammates on the 49ers. "Back then, you had six weeks of double sessions and we played six exhibition games. So a lot of guys came into training camp out of shape and used camp to get in line."
The wide-eyed 21-year-old thought he had an advantage over his elder teammates, but little did he know what he was getting himself into.
"I would say the first few practices I looked at the situation and thought I had it made because I was in really good shape," Nunley admitted. "We had double sessions for four days and on the fifth day they said 'OK, we're going to have goal line scrimmage.' And it was almost like an epiphany for me because those old veterans I was playing with got an inch taller and their waists went away. The intensity was like nothing I had ever experienced in my whole life."
It was right then and there that Nunley realized pro football was a millennium step up from college football.
"I got a much better idea of what it was going to take to play in the NFL after that day," he said.
Besides the physicality that was amped up on the professional level for a middle linebacker, Nunley said there were other mental challenges that came along with the territory.
"I did fine in the drill, but I had no idea where I was supposed to go. I knew nothing. I didn't even know what defense we were in," Nunley said. "I was just hitting anything with a different color jersey. It was much more complex on that level. Plus the middle linebacker makes all the calls, so that was also a challenge in my first year."
The self-described "immature" linebacker even had a hard time communicating with the veterans.
"In training camp, Matt Hazeltine, our starting outside linebacker and John Brodie, our quarterback hung out together," Nunley recalled. "I went up to them on the first or second day and I said, 'You know, I've been watching you guys since I was 15-years old.' And they both looked at me and said, 'Get the heck out of here… Get out of here rookie.'"
But when Hazeltine went down with a hamstring injury midway through the season, forcing Nunley into action, the rookie who couldn't get a word in during training camp, quickly earned the respect of his elder teammates.
"I did pretty well," Nunley said. "In my first game against Baltimore I had an interception against Johnny Unitas."
Nunley wishes he still had the ball as a memento of his first career interception from the Hall of Fame Colts quarterback, but it wasn't an option.
"They didn't give you a football back then. If you threw a ball in the stands you were going to get a 250-dollar fine, which is like 4,500 dollars now."
Nunley eventually earned a permanent spot on the defense as the 49ers middle linebacker, thanks to his 4.7 40-yard dash speed, which came in handy as he became one of the best ball-hawking linebackers in the NFL.
Besides the closing speed that he possessed, Nunley attributed his pass coverage prowess to his ability to correctly predict the opposing team's play. He finished his career with 14 interceptions, tied for the most from the linebacker position in franchise history.
"When I lined up across from the other team, I was 90 percent sure of what they were going to do," he said. "Believe it or not, we had computer printouts of information based on the plays that they had ran, based on which hash mark they had been on and position on the field. I used that to my advantage."
Nunley felt he was well-schooled going into the games, and that the game became a battle of wits between the opposing quarterback and himself.
"Many times I could remember Joe Namath and Unitas being right across from me and winking at me all the time. They would say things like, 'I got you on this one Nunley.'"
But the competitive banter wasn't Nunley's style of fun. He preferred to do his talking with his shoulder pads.
"I wasn't a trash-talker. I just liked to hit people. It was a wonderful thing to get paid to hit people," Nunley joked.
As the anchor of Dick Nolan's flex defense, Nunley and the 49ers were experiencing unprecedented success in 1970, as they won their first NFC Western Division title and reached the NFC Championship game for the first time in franchise history.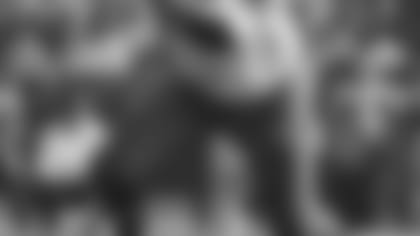 Nunley clearly remembers the game that helped them win the division. With the Oakland Raiders already in the playoffs and resting their best players, the 49ers thoroughly dominated their cross-town counterparts 38-7.
"They had the tendency of repeating a successful play. So I told Jimmy Johnson, our left cornerback and the best defensive corner in the world, 'I'm going to roll to you on this one, and I want you to intercept the ball.' And he intercepted Kenny Stabler's pass and ran it back for a touchdown."
The 49ers defense continued to cause problems for opposing offenses in the playoffs, starting with the heavily favored Minnesota Vikings in the NFC playoffs.
Despite fumbling the opening kickoff and allowing the Vikings to return it for a touchdown, the 49ers fought through the bitter cold and eventually came out on top against the Vikings.
After that game, Nunley recalled seeing 50,000 fans at the airport back in San Francisco to greet the team.
"That was pretty exciting."
But soon after, the 49ers season ended with a loss at home to the Dallas Cowboys.
"We played Dallas to go to the Super Bowl and that's a game we should have won. I even think we should've won the Super Bowl that year, but I guess we weren't ready," Nunley said.
The 49ers went on to win the Western Division for the next two seasons, but could not reach the Super Bowl. Nunley continued his stellar play during that stretch, and in the 1974 season he set a personal best of four interceptions.
Nunley continued to be a part of the 49ers until the end of the 1976 season, when he received a call from 49ers head coach Monte Clark informing him that he would no longer be the coach. At the time of learning the news, Nunley had been recovering from an ACL tear. At that point, Nunley felt like it was the appropriate time to retire from the 49ers.
The hardest part for Nunley wasn't walking away from the game; it was not knowing what to do with his life after football.
"I'm sure each guy is different, but when you've been playing for 17 years and your year has been planned by somebody else, you fall into a black hole," he admitted. "You start having depravation dreams that you're on the sidelines and nobody is paying any attention to you. It's depression. Maybe they're telling the guys about that now, but it took me six months to get over it. I didn't even go to a 49ers game the next year."
After having time to reflect, Nunley came to grips with his career being over and became a salesman for Whirlpool, an appliance company based in Michigan.
"I got a call from them and they asked me to work for them out here in the Bay Area, so I worked for them for four years selling appliances to big contractors and working on big projects in Northern California," he said. "I was salesman of the year for four years in a row."
But when Whirlpool wanted Nunley to relocate to Michigan, Nunley decided to change jobs and stay in the Bay Area.
"That's when I got into the electronics industry in 1980," he said. "I've been in the industry ever since."
Based out of Santa Clara, Nunley's sales company sells electronic assembly and has allowed him to live a happy life.
Besides keeping tabs on his three adult sons, he's also been following the career of current 49ers left guard, and fellow Michigan alum, David Baas.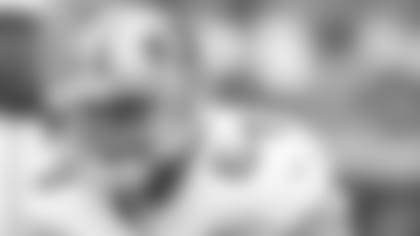 The two speak on almost a weekly basis on everything from 49ers football to planning their next golf outing.
"He's been like a father-figure for me out here," Baas said.
Nunley said he's thrilled to see the success of Baas, who has been with the 49ers since 2005.
"I think David's the real deal," Nunley said. "He's not just a big guy, he's a very agile big guy, who played basketball in high school. And he's a very good golfer – way better than I am."
If his golf outings are any indication, Nunley has certainly been living an active life.
"I have a pretty good regiment on Tuesdays and Thursdays I lift weights and I do the elliptical machine for an hour," he said. "On Saturday and Sunday if I play golf, I'll carry my bag and walk the course."
Nunley's passion towards maintaining his fitness hasn't changed much since his playing days. His dedication in taking care of his body allowed him the durability to hold down a job with 49ers for more than a decade – an accomplishment that will forever be acknowledged on the teams' 10-Year Club.
"Playing 10 years, you have to be lucky that you didn't have any major injuries and you've been lucky that nobody beat you out. In those years, you have a lot of opportunities to get hurt. There wasn't one year where I didn't have something that hurt, but until the ACL at the end of my last year, it wasn't ever anything major enough to keep me sidelined. I feel that I was pretty lucky and I totally cherished playing for the 49ers."