Each weekday morning, 49ers.com reviews the most newsworthy and engaging content from around the web involving the 49ers and the NFL. We seek it out, so you don't have to. 
Feedback in the comment section is HIGHLY encouraged. Enjoy.
Mock Talk
Q: What's better than a mock draft?
NFL Media's Bucky Brooks took the 32-pick excercise to the next level with a four-round offering for every NFL team. It's significant for the San Francisco 49ers because the team has seven draft picks in the first four rounds of the draft.
While many media analysts have the 49ers selecting a 49ers wide receiver, Brooks has the 49ers taking TCU cornerback Jason Verrett with the No. 30 overall selection.
Brooks slotted the following players to San Francisco: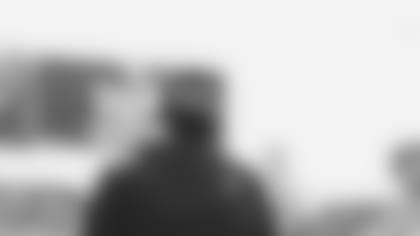 news
Is Trent Williams Having His Best Season Yet?
Kyle Shanahan called Williams "the most talented" tackle in the NFL and believes he's having the best season of his 11-year career.